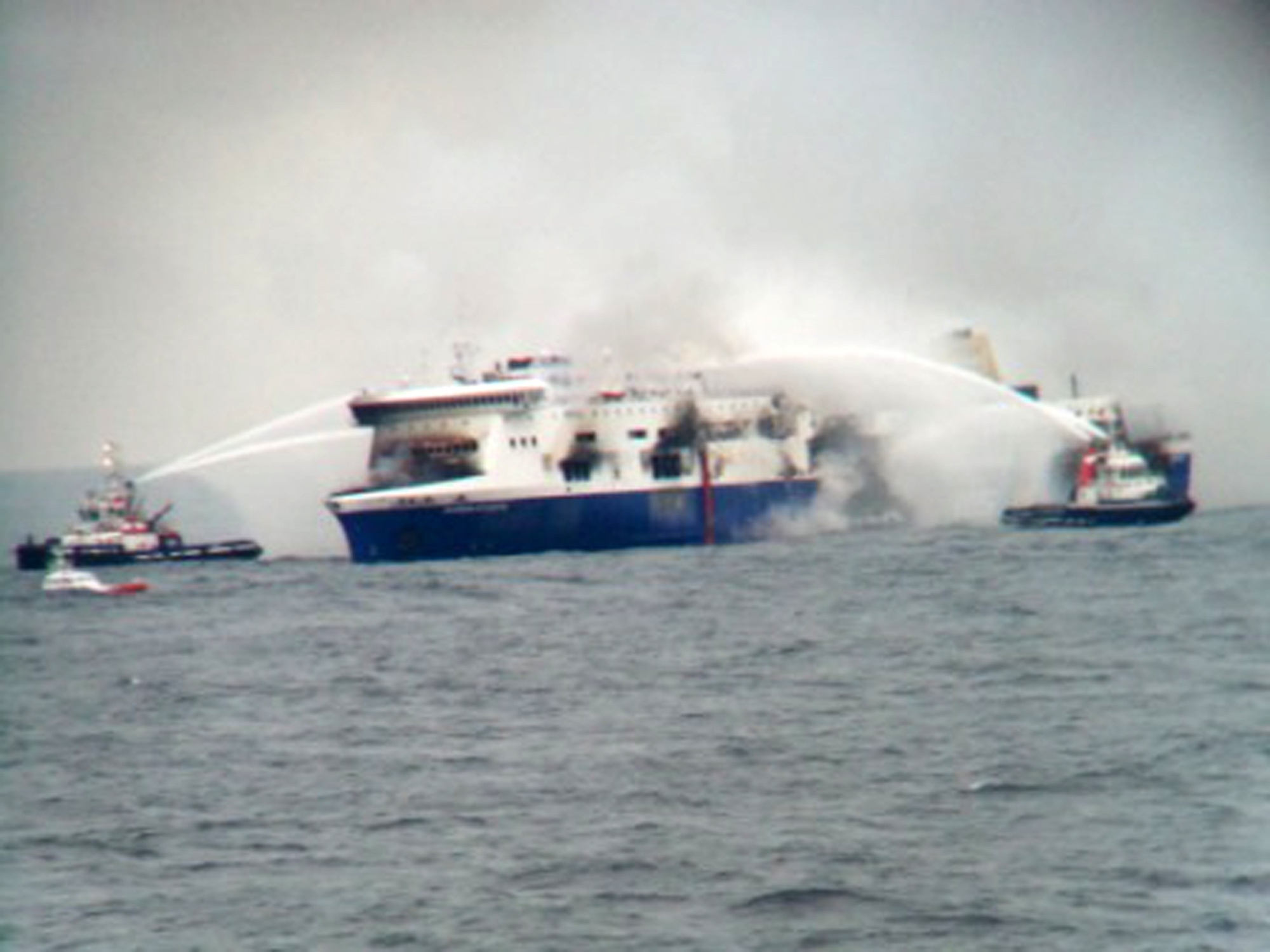 Some 300 people have been rescued but more than 160, including a number of Britons, remain on board the smoke-stricken ferry which is now adrift in rough seas between Italy and Albania.
One British passport holder has been evacuated, as have three other Britons who have dual citizenship but were travelling on different passports.
It was thought a second British passport holder – Nick Channing-Williams, a British showjumper based in Greece – had been airlifted to safety with his Greek fiancee, Regina Theoffili.
But his family have said Italian officials informed them that, while she has been rescued, he is still on the boat.
His mother, Dottie, from Berkshire, said the family were "very, very worried" and had been up all night trying to find out what had happened to him.
She told the BBC that a Greek minister phoned Ms Theoffili's family yesterday and told them the couple were both being airlifted off.
But she later learned that while her son's fiancee was now being treated in hospital, Mr Channing-Williams remains on the ship and is in a small group of passengers who have become separated from a larger group.
Mrs Channing-Williams said: "We have had a message to say that he hopes that Regina made it because it feels like 'no boats around and only the helicopter. We are six people who tried to get the boat towed, maybe you could call someone as six of us are stuck in the front and there are no boats close by'.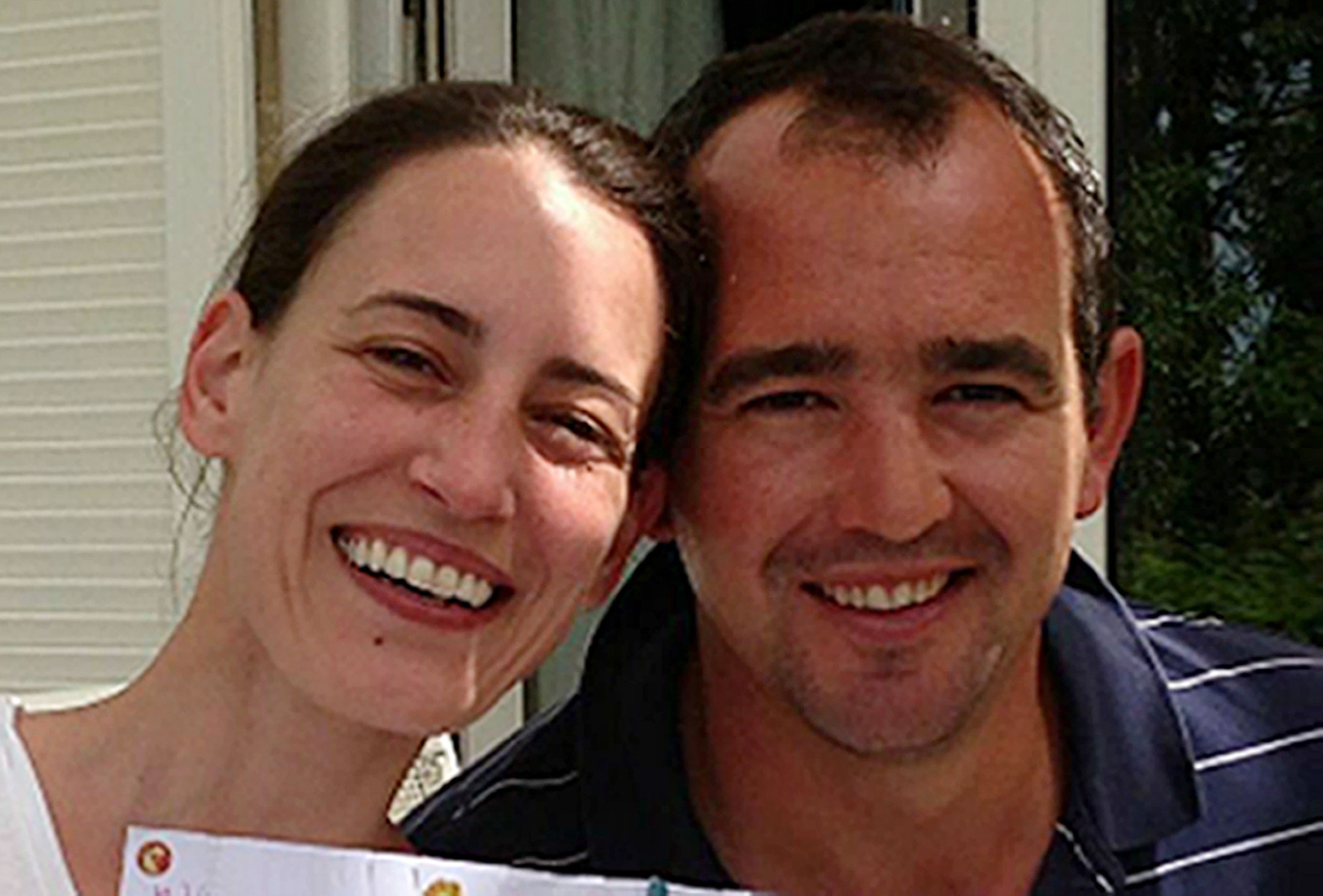 "We think has happened is that they are changing the rescue into helicopters more than boats, and the Foreign Office has said that there are in fact 200 people at least on board, so they are not on their own, these six people.
"But they have obviously got separated, and knowing Nicholas – 'Oh yes, well, I will help you out with that' – and they have obviously lost the other big group, so I am not quite sure what is going to happen with that, so that is all very worrying."
Mrs Channing-Williams said she had not heard from her son directly since yesterday.
She said: "The gentleman that telephoned us to say that Regina had arrived at the port and was being taken to hospital, said that he (Nicholas) was in good spirits, so we know that he is there, we know he is on board, but we also now know that he has become separated from the large group, so it is just a rollercoaster.
"One minute you think everything is fine and the next minute you are very, very worried indeed, so it is very hard."
Mrs Channing-Williams said her son regularly took the ferry from Greece to Italy, and would then drive to the UK.
She said: "That is what he was doing this time – he was coming over to look at horses and then spending New Year's Eve with us, and now we just hope that they are going to be both OK and we can put this behind us."