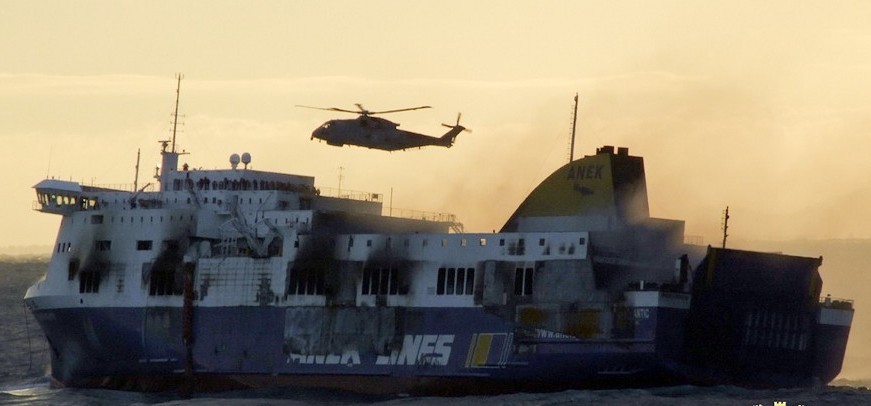 The rescue mission to save passengers from the burning Italian ferry is now complete.
Helicopters defied high winds, stormy seas and darkness to pluck hundreds of passengers from the burning ferry and the Italian navy have confirmed the rescue mission is now complete.
Five passengers from the ferry which caught fire sailing from Greece have been confirmed dead.
Exhausted and cold from their ordeal, 49 passengers reached land earlier today in the southern Italian port of Bari, more than 24 hours after fire broke out on a car deck of the ferry making a journey from the Greek port of Patras to Ancona in Italy.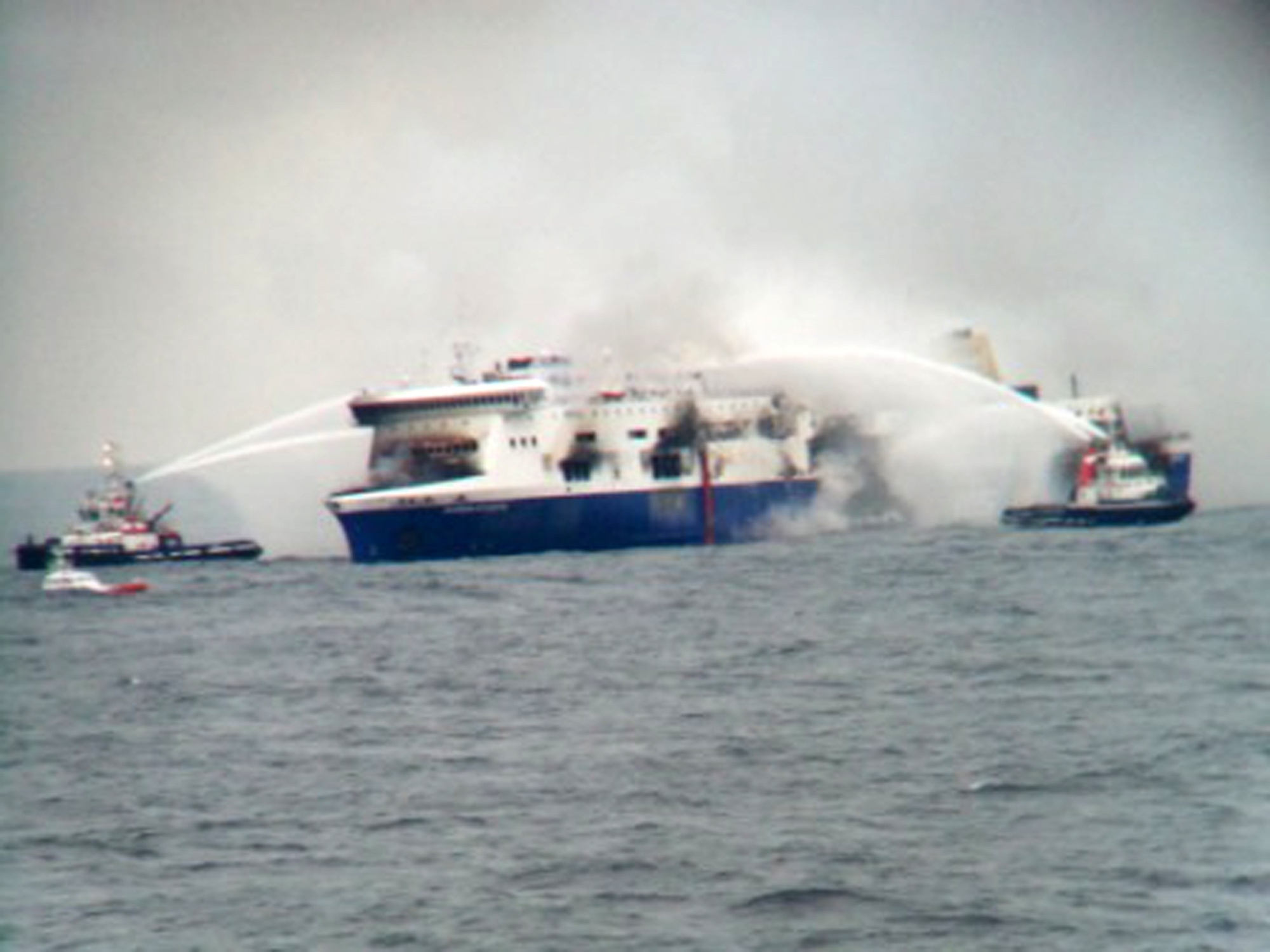 The Greek and Italian premiers expressed their condolences to the victims and gratitude to the rescue workers.
Greek prime minister Antonis Samras said the "massive and unprecedented operation saved the lives of hundreds of passengers following the fire on the ship in the Adriatic Sea – under the most difficult circumstances", while Italy's Matteo Renzi said the "impressive" rescue efforts prevented "a slaughter at sea".
Passenger accounts painted a picture of a panicked reaction as the fire spread, with passengers choking on the smoke and struggling to figure out how to reach safety as they suffered searing heat from the ship's floors and driving rain outside. Prosecutors in Bari are opening an investigation into how the fire started.
The fire broke out before dawn yesterday on a car deck of the Italian-flagged Norman Atlantic, carrying 422 passengers and 56 crew members.
All day and night, passengers huddled on the vessel's upper decks, pelted by rain and hail and struggling to breathe through the thick smoke.
Some survivors were taken to southern Italian hospitals in smaller numbers in the hours immediately after the rescue operation got under way.
Several were treated for hypothermia, some for mild carbon monoxide poisoning and one woman suffered a fractured pelvis, officials said.