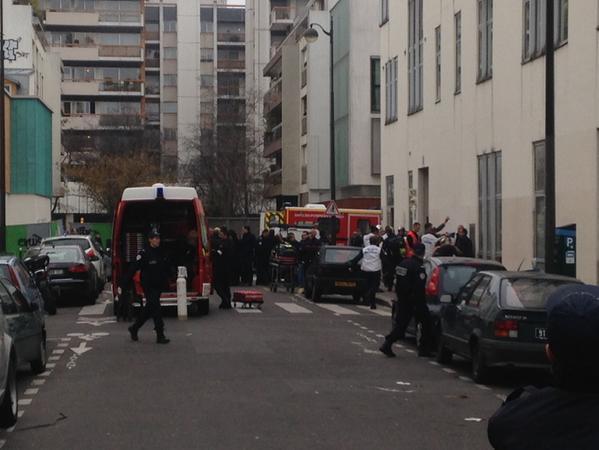 Paris police say shots have been fired at a French satirical newspaper, and a witness says he saw multiple masked gunmen.
Twelve people have been killed, reportedly including two police officers, while at least another 10 have been injured.
Police had no further details on Wednesday's attack on the weekly Charlie Hebdo.
Benoit Bringer, a journalist with Agence Premiere Ligne – who saw the attack, told the iTele network he saw several masked men armed with machine guns.
He said two officers arrived on bicycles, then – apparently unarmed – they left.
Video footage has emerged of the moment the gunmen opened fire.