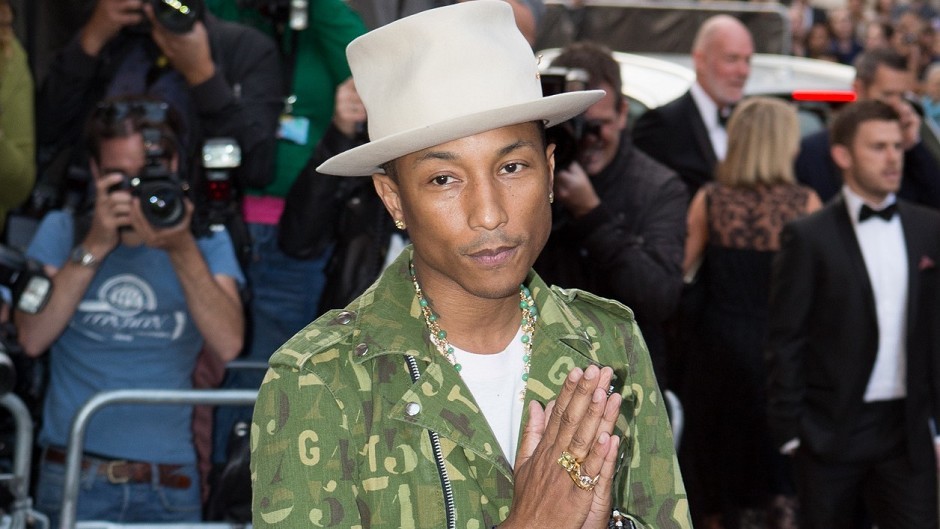 A US jury says singers Pharrell Williams and Robin Thicke copied a Marvin Gaye song to create Blurred Lines and awarded 7.3 million dollars (£4.85m) to Gaye's family.
The eight-person panel reached the decision on Tuesday in Los Angeles after hearing nearly a week of testimony about similarities between Blurred Lines – the biggest hit of 2013 – and Gaye's 1977 hit Got to Give It Up.
Gaye's children sued Thicke and Williams, saying their song infringed the copyright of their father's song.
The singers denied copying Gaye's music.
Blurred Lines earned more than five million dollars (£3.32m) apiece for Thicke and Williams.
Although both are credited as its songwriters, Williams wrote the song in about an hour in 2012, and the pair recorded it in one night.
Marvin Gaye's daughter Nona Gaye wept as the verdict was being read and was hugged by her lawyer, Richard Busch.
The verdict could tarnish the legacy of Williams, a reliable hit-maker who has won Grammy Awards and appears on NBC's music competition show The Voice.
A lawyer for Thicke and Williams has said a decision in favour of Gaye's heirs could have a chilling effect on musicians who try to emulate an era or another artist's sound.
The Gayes' lawyer branded Williams and Thicke liars who went beyond trying to emulate the sound of Gaye's late-1970s music and copied Got to Give It Up outright.
Thicke told jurors he didn't write Blurred Lines, which Williams testified he crafted in about an hour in mid-2012.
Williams told jurors that Gaye's music was part of the soundtrack of his youth. But the seven-time Grammy winner said he didn't use any of it to create Blurred Lines.
Gaye's children – Nona, Frankie and Marvin Gaye III – sued the singers in 2013 and were present when the verdict was read.