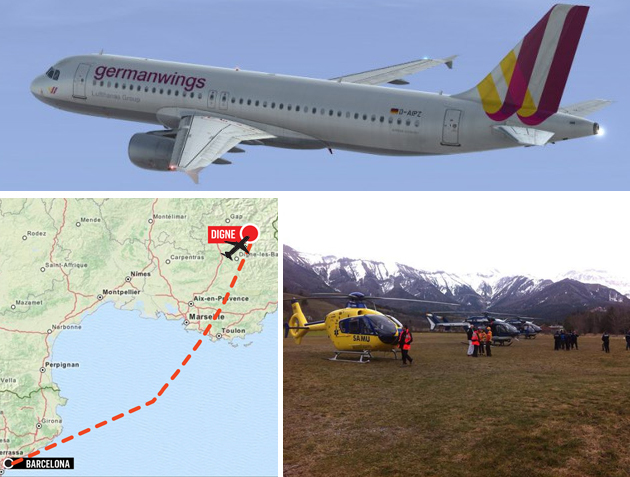 A Germanwings Airbus A320 plane has crashed in the French Alps near Digne with 150 people on board – 144 passengers and six crew.
The Germanwings plane, which belongs to parent company Lufthansa, is reported to have disappeared from the radar around 11am local time this morning.
It was flying from Barcelona in Spain to Dusseldorf in Germany.
There are reports from the French Interior Ministry of debris being found near Barcelonnette.
French president Francois Hollande has told reporters 'no survivors are expected from the crash'.
There are reports of 16 children on a school trip being on board and it is believed 45 passengers are of Spanish nationality.
President Hollande said: "An aeroplane of the Germanwings company has just crashed near to Digne.
"I want to express all my solidarity with the families of the victims. A counselling unit will be established to provide psychological support.
"I will discuss the incident with (Germany's) Chancellor Angela Merkel and Spanish King Philip VI, who is visiting us today. As we wait, our first feeling should be one of solidarity."
He added: "I will have meetings with Chancellor Merkel because there were a number of German victims, and I will also contact the King of Spain.
"This is an air tragedy and we will try to understand the reasons and causes of the accident, and obviously we will give the concerned authorities as well as the victims support.
"This is a mourning period, because this is a tragedy that has happened on our territory. I intend to find out if there were other consequences of the accident … and we will find out more in the hours to come."
In a statement on Twitter the Germanwings airline said: "We have recently become aware of media reports speculating on an incident though we still do not have any own confirmed information.
"As soon as definite information is available, we shall inform the media immediately."
A statement from Airbus has read simply: ""We are aware of the media reports. All efforts are now going towards assessing the situation. We will provide further information as soon as available."
INFO: We have recently become aware of media reports speculating on an incident though we still do not have any own confirmed information…

— Eurowings (@eurowings) March 24, 2015
There are currently 6,191 A320 aircraft in operation across the world, according to Airbus
The A320 was the first to have a fly-by-wire system which replaced manual controls with an electronic interface.
The pilot uses a sidestick to input commands into a computer. The system is seen as safe, and also energy-efficient as it saves on weight.
Airbus first installed fly-by-wire systems in the 1980s.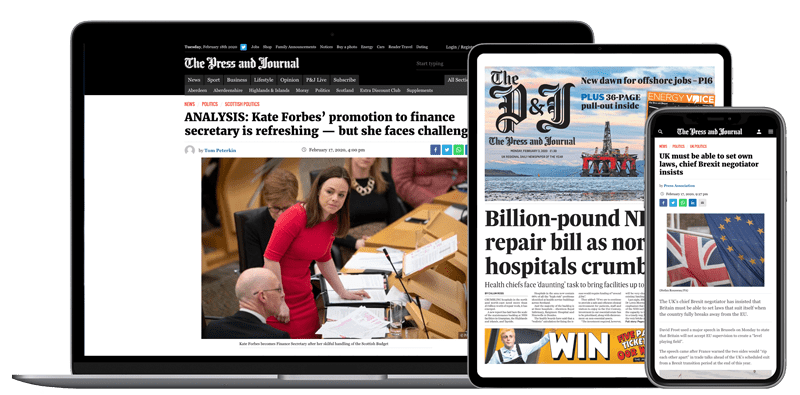 Help support quality local journalism … become a digital subscriber to The Press and Journal
For as little as £5.99 a month you can access all of our content, including Premium articles.
Subscribe