Speaking in an emergency address following the plane crash in the South of France, French president Francois Hollande has told reporters 'no survivors are expected from the crash'.
President Hollande said: "An aeroplane of the Germanwings company has just crashed near to Digne.
"I want to express all my solidarity with the families of the victims. A counselling unit will be established to provide psychological support.
"I will discuss the incident with (Germany's) Chancellor Angela Merkel and Spanish King Philip VI, who is visiting us today. As we wait, our first feeling should be one of solidarity."
He added: "I will have meetings with Chancellor Merkel because there were a number of German victims, and I will also contact the King of Spain.
"This is an air tragedy and we will try to understand the reasons and causes of the accident, and obviously we will give the concerned authorities as well as the victims support.
"This is a mourning period, because this is a tragedy that has happened on our territory. I intend to find out if there were other consequences of the accident … and we will find out more in the hours to come."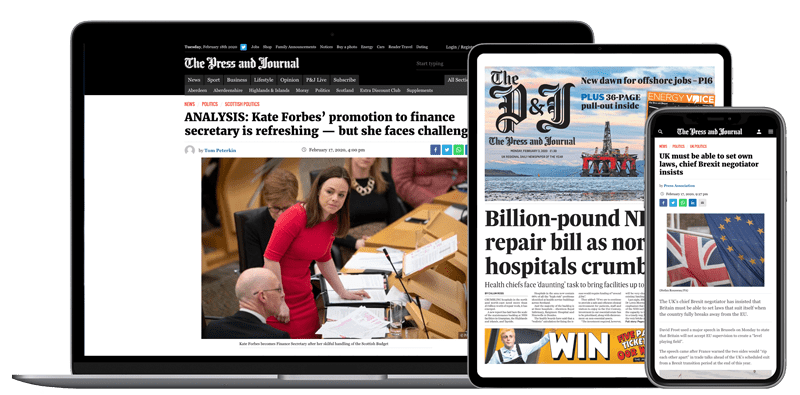 Help support quality local journalism … become a digital subscriber to The Press and Journal
For as little as £5.99 a month you can access all of our content, including Premium articles.
Subscribe