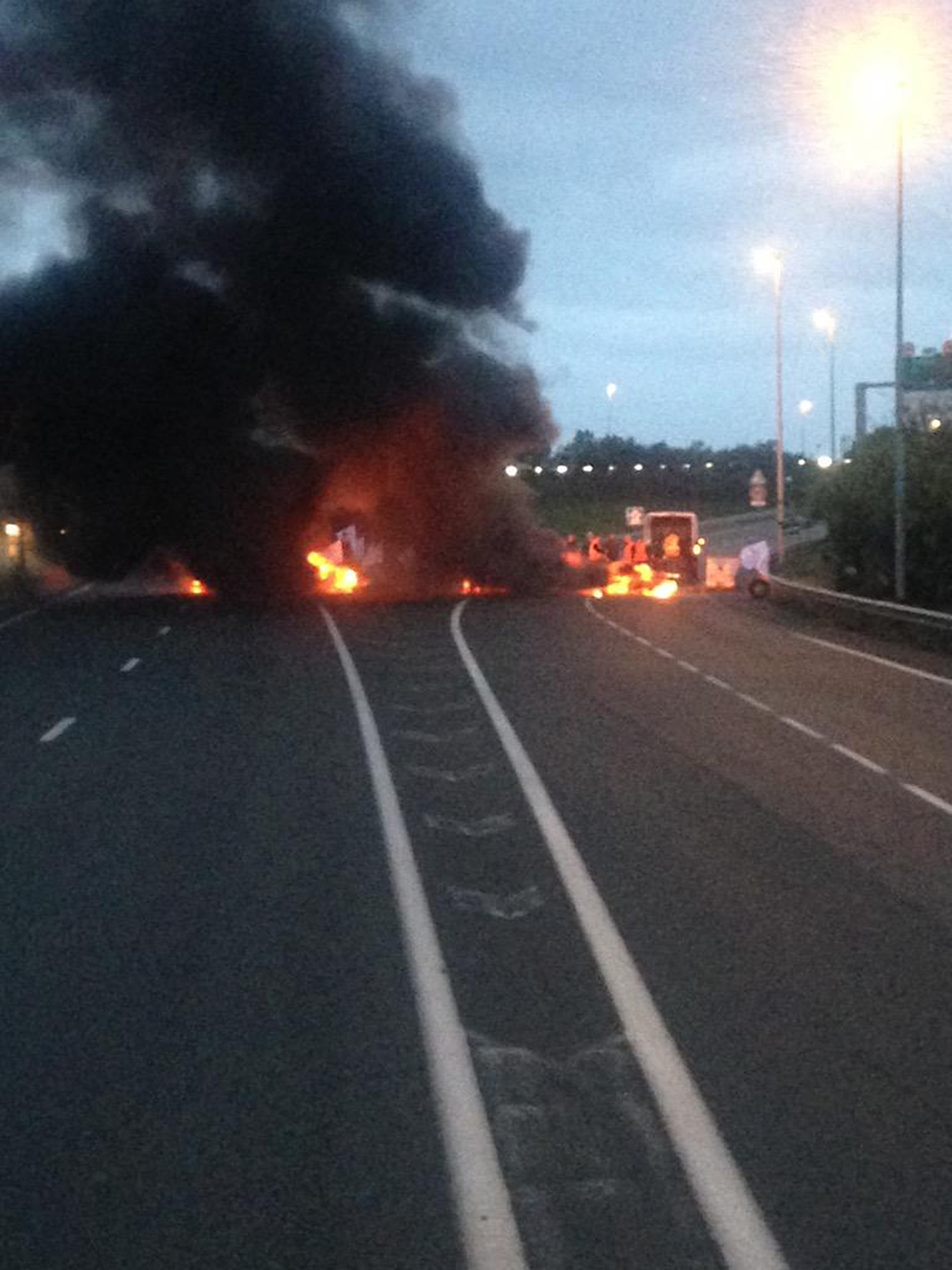 All Eurostar services this afternoon have been cancelled after protesters entered the Channel Tunnel during strike action at Calais.
Calais descended into chaos as Eurotunnel suspended services and migrants tried to exploit wildcat strike action by French ferry workers by attempting to board UK-bound trucks.
Lorry drivers forced to slow or stop due to queuing traffic on approaches to the northern French port were faced with migrants attempting to clamber on board.
Migrants were seen walking by the sides of motorways looking for opportunities to jump on to lorries heading to the Port for Dover.
More problems ensued as French ferry workers striking over fears they will lose their jobs next month then trespassed on to Eurotunnel tracks, forcing services to be aborted.
High-speed train company Eurostar said: "They (protesters) have broken into the tunnel and the tunnel is shut.
"As far as we know we don't have any trains in the tunnel at the moment but some are having to wait on either side of the tunnel.
"There will be delays to our services. At the moment we are extremely constrained."