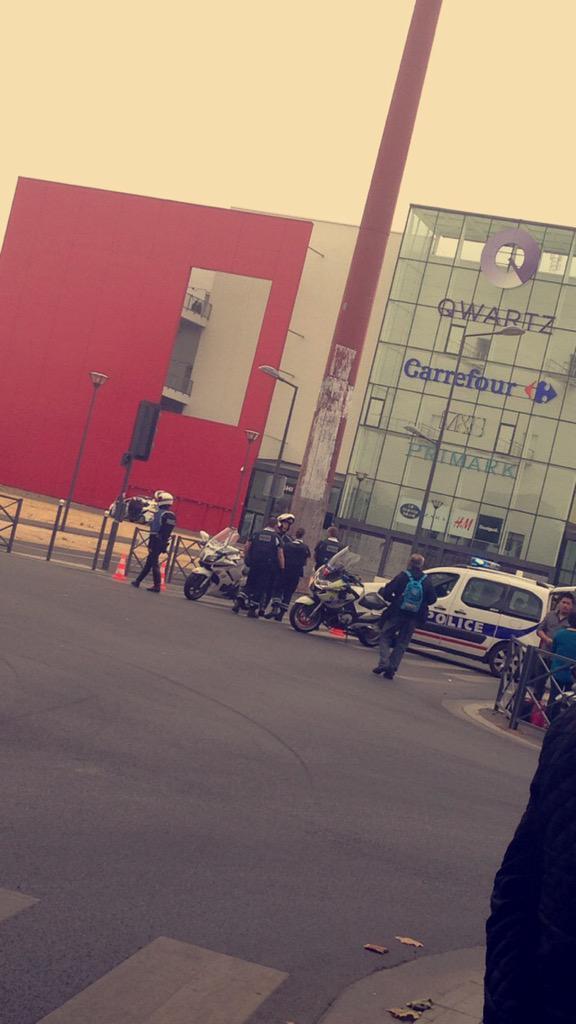 Eighteen people have been safely evacuated after an armed robbery attempt on a suburban clothing store in Paris.
The gunmen, who broke into the Primark store in the town of Villeneuve-la-Garenne, are still at large.
Police surrounded the shopping centre and cordoned off the neighbourhood, adjacent to the Seine River about 6 miles north of central Paris.
Police are hunting the attackers in the area.