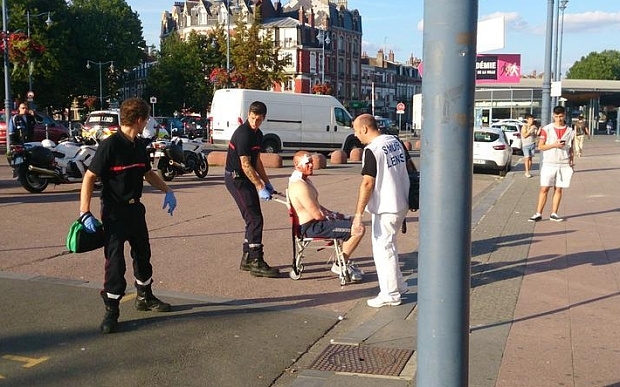 Reports in France suggest a man has opened fire on board an Amsterdam-Paris train.
The man reportedly fired a Kalashnikov rifle, on the Thalys train near the northern town of Arras, leaving three people seriously injured.
It is believed the gunman, said to be of "North African origin", has now been arrested.
Christophe Piednoel, a spokesman for national railway operator SNCF, said the suspect was armed with an automatic rifle and a knife.
Le Parisien reports that a Briton and an American are "seriously" wounded, while the third casualty is believed to be French actor Jean-Hugues Anglade, was wounded while raising the alarm.
France's interior minister Bernard Cazeneuve is en route to Arras, 115 miles north of Paris, where the train stopped after the attack.
Police have not ruled out terrorism as a possible motive.
More to follow.