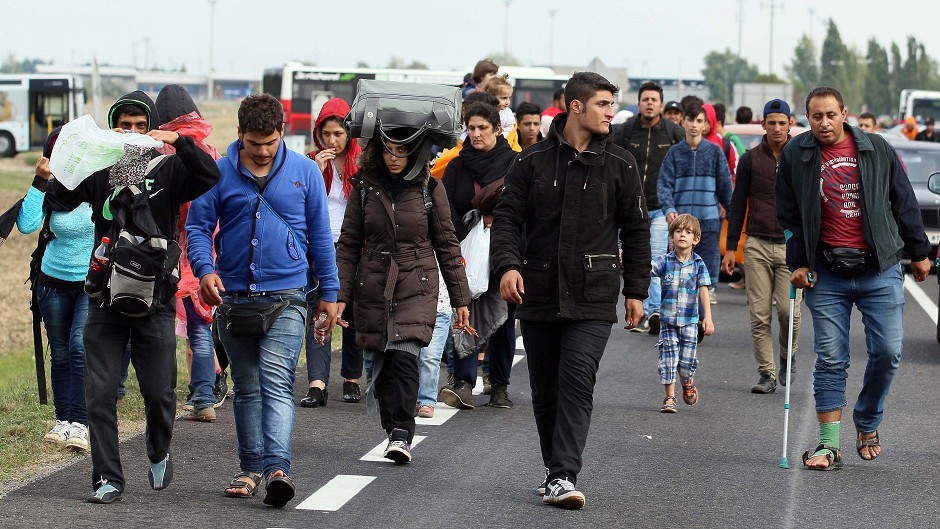 A four-month old baby is among the thousands of refugees currently trapped at the Hungarian border.
Officials have now sealed off the Serbia-Hungary border with a barbed-wire fence, which had previously been a primary route for refugees fleeing war-torn Syria.
Yousef Aba Zeed made the perilous journey from the Middle East with his wife Anwar and their baby girl Rahf, who was born on the Greek island of Samos just a few days ago.
But the Hungarian government has closed its border and declared a state of emergency in two of its southern counties – which state officials have said has left 10,000 refugees unable to enter.
The military has also been called into action to help enforce a recently-passed law, which mean asylum seekers can be turned away immediately.
The law has also criminalised anyone entering the country without proper documentation, and those caught could be handed a three-year prison sentence.
According to the government, 174 people have already been arrested under the new legislation.
It is understood Hungary is now considering extending the fence to its border with neighbouring Romania.