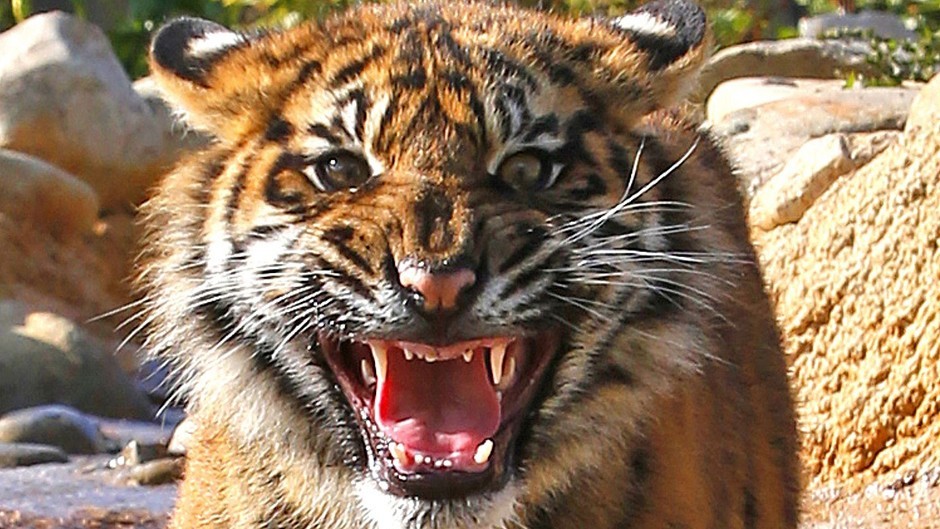 A tiger has bitten an apparently drunk woman who broke into a zoo to pet a big cat, US police said.
The 33-year-old woman suffered a severe hand injury in the incident at the Omaha zoo early on Sunday, police said.
Officers were called to the Creighton University Medical Centre around 7.20am local time after the injured woman showed up.
She was acting aggressively and appeared to be intoxicated, an official said.
Police determined that she had sneaked into the zoo and was bitten when she reached into the tiger exhibit.
The zoo said in a statement that it was likely an 18-year-old Malayan tiger called Mai bit the woman, and asserted that safety and security are priorities at the facility.
The woman has been cited for criminal trespass.