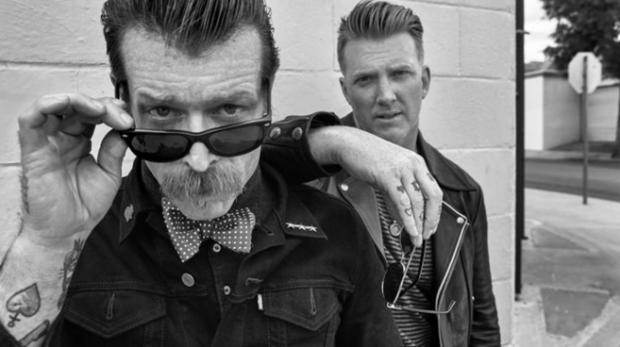 The Eagles of Death Metal, the band who were playing in the concert hall where more than 100 people died on Friday in Paris, have survived the horrific attack.
Attackers held hundreds of people hostage during the incident inside the Bataclan concert hall, where the Californian band were playing a gig to more than 1,000 fans.
Masked attackers entered the building, and killed more than 100 people, although many managed to escape and survive.
David Hughes, the brother of the Eagles of Death Metal frontman Jesse Hughes, confirmed last night on Facebook that the band survived the horrific assault, and managed to get off the stage of the Bataclan concert hall in time.
In a statement last night, the band said: "Our thoughts are with all the people involved in this tragic situation"