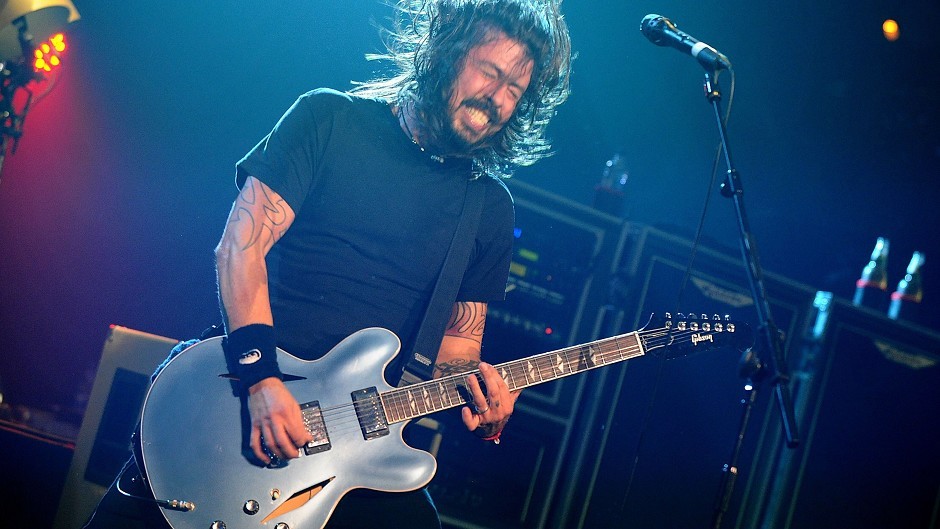 The Foo Fighters have cancelled the rest of their tour following the terror attacks in Paris.
The American rock band were due to play in the French capital on Monday night, Lyon on Tuesday night and Barcelona on Thursday night.
Irish rockers U2 have also cancelled their Paris shows, while alternative metal group Deftones were set to play a three-night run at the terror-hit Bataclan concert venue where 80 people were feared dead.
A US official said all members of the Eagles Of Death Metal, who were scheduled to perform at the Bataclan last night, are safe and have been accounted for.
In a post on Facebook, Foo Fighters wrote: "It is with profound sadness and heartfelt concern for everyone in Paris that we have been forced to announce the cancellation of the rest of our tour.
"In light of this senseless violence, the closing of borders, and international mourning, we can't continue right now.
"There is no other way to say it. This is crazy and it sucks. Our thoughts and prayers are with everyone who was hurt or who lost a loved one."
A statement on U2's website said the decision was taken "as a result of the ongoing state of emergency across France" but organisers were
"fully resolved to go ahead with this show at an appropriate time".
Speaking from Paris the band said: "We watched in disbelief and shock at the unfolding events in Paris and our hearts go out to all the victims and their families across the city tonight.
"We are devastated at the loss of life at the Eagles of Death Metal concert and our thoughts and prayers are with the band and their fans."
Deftones said they are "all safe and accounted for" as they were scheduled to play sold-out shows at the Bataclan.
Officers entered the venue last night where hostages were being held but attackers, wearing suicide belts, blew themselves up.
Deftones wrote on Facebook: "Thanks for all your inquiries on ourwellbeing. Band/crew all safe and accounted for at this time. Prayers for those affected in these tragic events."
The US official, briefed by the Justice Department about Eagles Of Death Metal, confirmed they were safe.
The Atlanta Journal Constitution (AJC), quoting the brother of the band's drummer, reported that all band members escaped the concert hall unharmed. The paper identified the drummer as Julian Dorio, from Atlanta.
"They saw a man with a machine gun just opening fire," his brother Michael Dorio told the newspaper.
Mr Dorio said his brother told him band members hit the floor when they spotted the gunmen, and then ran out through a backstage door.
They dashed to a nearby police station, where Julian Dorio borrowed a mobile phone to call his family in Atlanta, Michael Dorio said.
The band, formed in 1998 in Palm Desert, California, was celebrating the October release of Zipper Down with a European tour. It is their first album in seven years.
The AJC said Julian Dorio is not a full-time member of the band but had joined them for the European tour.
Josh Homme – the frontman and founder of Queens Of The Stone Age – formed Eagles Of Death Metal with his best friend, Jesse Hughes.
Though their name is Eagles Of Death Metal, the band's sound is a mix of blues and garage rock.