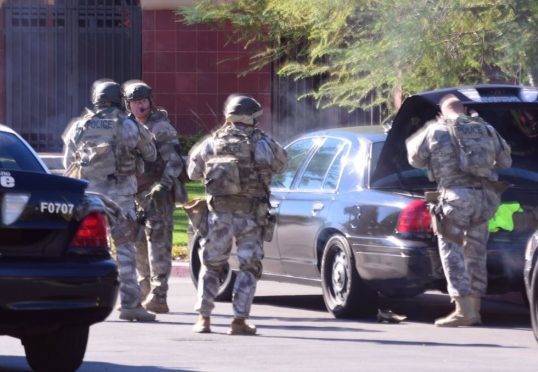 One or more gunmen have opened fire at a California social services centre, shooting multiple people, authorities said.
Several law enforcement agencies converged on the scene in San Bernardino and were searching for the suspects. Triage units were being set up in the area.
Some people were seen being wheeled away on trolleys after gunfire erupted at the Inland Regional Centre. Others walked quickly from a building with their hands in the air and were searched by officers before being reunited with loved ones.
https://twitter.com/SBCityFire/status/672131690978906112
Police were working to secure the scene about 60 miles east of Los Angeles, Sgt Vicky Cervantes said. No arrests have been made.
Terry Petit said his daughter works at the centre, and he received a text from her saying she was hiding in the building after hearing gunshots.
Petit choked back tears as he read the texts for reporters outside the centre. He said she wrote: "People shot. In the office waiting for cops. Pray for us. I am locked in an office."
.@SanBernardinoPD and other Law Enforcement agencies are evacuating people from the Inland Regional Center pic.twitter.com/kPU2dbWqV3

— Doug Saunders (@crimeshutterbug) December 2, 2015
At a Shell petrol station nearby, store manager Ana Fuentes said there was a flood of police activity in the area.
"There's maybe 150 cops going toward Hospitality Lane," she said, as sirens echoed in the background.
She said she hadn't got any instructions to stay inside but that customers coming in told her about the shootings at Inland Regional Centre.
The centre says on its website that it provides social services to people with developmental disabilities.
The city of San Bernardino has struggled to rebound after declaring bankruptcy in 2012. The city of about 214,000 is in the two-county inland region that was hit hard by the recession. The area where the shooting happened is along a main city road that fronts a city golf course and recreation centre.
.@SanBernardinoPD SWAT on scene pic.twitter.com/uFTfdBROOp

— Doug Saunders (@crimeshutterbug) December 2, 2015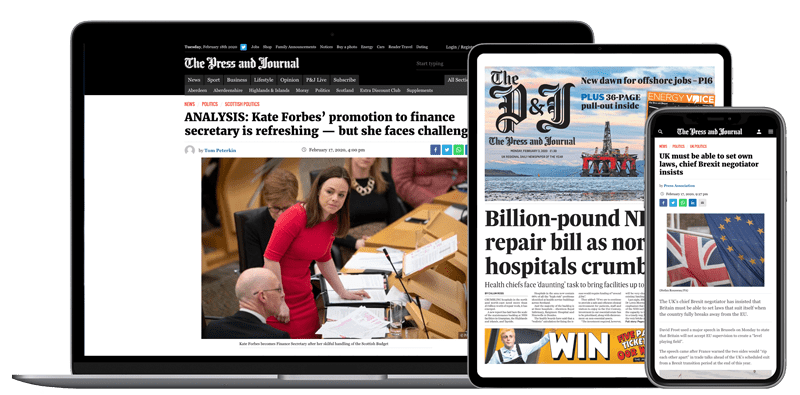 Help support quality local journalism … become a digital subscriber to The Press and Journal
For as little as £5.99 a month you can access all of our content, including Premium articles.
Subscribe