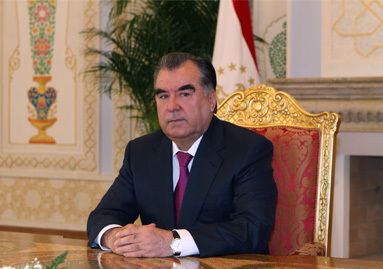 The central Asian country of Tajikistan has announced that Christmas trees and gift giving are to be outlawed in schools and universities as the government tightens restrictions against the holiday.
The former Soviet republic has been cracking down on holidays it considers "alien" to its culture in recent years.
But this year's measures are the toughest yet implemented by the country which previously banned Father Frost, Russia's version of Santa Claus, from television screens in 2013.
A decree by the education ministry prohibits "the use of fireworks, festive meals, gift-giving and raising money" over new year as well as "the installation of a Christmas tree either living (felled wood) or artificial" in schools and universities.
The majority Muslim country has been struggling to balance secularism with its Islamic identity.
On New Year's Eve in 2011-2012, a man dressed as Father Frost was stabbed to death outside the home of relatives in the capital Dushanbe.
The man's family claimed the attack had religious motives, but police denied this and said the three attackers were drunk.
The president of Tajikistan, Emomalii Rahmon has ruled the country since 1994.