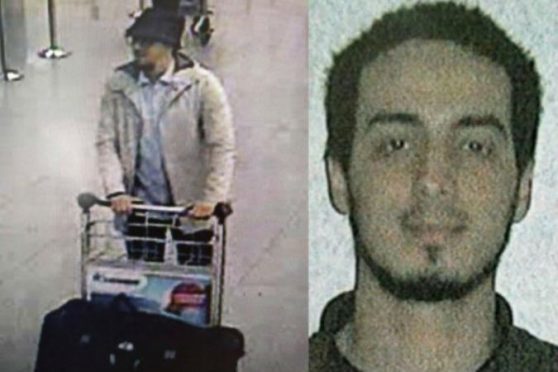 The two Brussels suicide bombers have been identified by a Belgian prosecutor as Brahim El Bakraoui, who struck at the city's airport, and Khalid El Bakraoui who struck at a Metro station. The second airport bomber has not been unidentified and a third is on the run.

The man iwas also being hunted in connection with the November 13  Paris attacks, and was pictured yesterday with two brothers who are believed to have carried out a suicide bombing attack in the Belgian capital yesterday.
34 people died and more than 200 were injured in attacks at an airport and metro station yesterday.
Laachraoui, who was reportedly detained in the Brussels suburb of Anderlecht, is believed to have accompanied brothers Brahim and Khalid El Bakraoui to the city's airport yesterday, where they blew themselves up, killing 14 people.
Newspaper La Derniere Heure reported: "The third man in the images taken at Brussels airport was arrested this morning by the DSU (Belgian Federal Police's Counter Terrorism and Swat Unit), according to our sources.
"The federal prosecutor has not confirmed this information."
Bomb-maker Laachraoui is also suspected of having played a "decisive role" in the Paris terror attacks, French media has reported.
He was an accomplice of Paris terror suspect Salah Adbeslam, who was arrested in Brussels on Friday.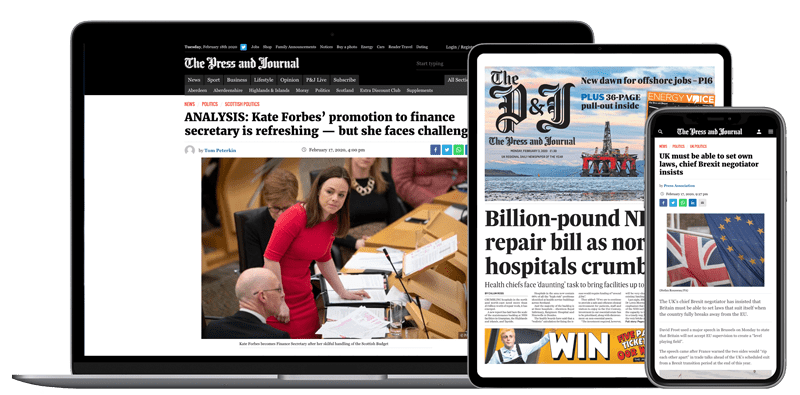 Help support quality local journalism … become a digital subscriber to The Press and Journal
For as little as £5.99 a month you can access all of our content, including Premium articles.
Subscribe