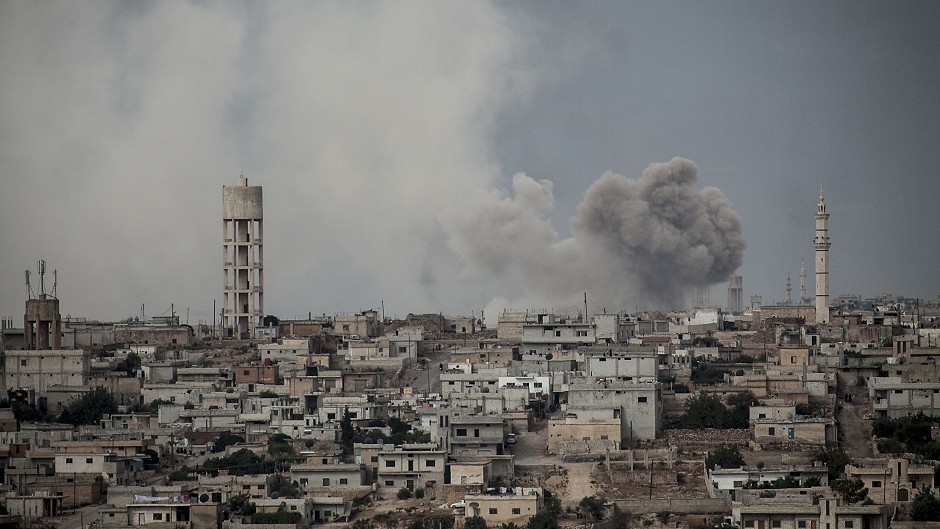 Syrian observatory reports rebels have managed to shoot down a war plane south of Aleppo.
A Syrian jet has been shot down by a surface-to-air missile in Aleppo Province, Syrian state TV reported, adding that the pilot ejected.
The Syrian Army has confirmed that an Su-22 jet was downed near Aleppo, an army representative told RIA Novosti.
The pilot of the downed plane has been taken by Al-Qaeda-affiliated Al-Nusra Front to one of its bases, according to a rebel source cited by Reuters.
This unverified tweeted video claims to show the plane being downed
#Aleppo – SU22 crash down moment. pic.twitter.com/QVcl4CVbne

— Levent Kemal (@ValkryV) April 5, 2016