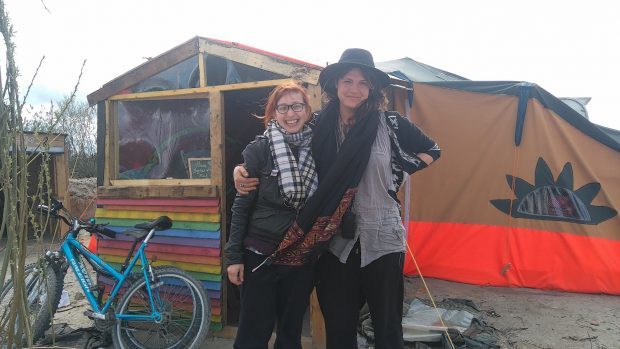 Scottish donations have provided a vital caravan to rebuild the women and children's centre in the Calais Jungle.
Police razed the south part of the refugee camp to the ground last month, destroying more than 3,000 homes along with its women and children's centre.
Now, Iain Elstone from Aberdeen has delivered a caravan called Mavis, which will be used as a new gynaecological centre for the camp.
Mavis will be vital for treating women and girls, said Tiana Jalout, 28, a therapist specialising in trauma and post-traumatic stress disorder.
Tiana, from London, said: "We had set up a centre to help but it's now gone and the few medical facilities we have fall far short of what is needed.
"It's very important to have a caravan like Mavis to treat women due to the sensitive nature of women's problems.
"Some of their problems may be domestic so they need somewhere to go that's not the tent they share with their family or a public space."
Mavis has been set up next to a blue double-decker bus, which is used as a safe space for women and children, and will be run by Gynaecologists Without Borders.
Annie Gavrilescu, 24, from London, has been conducting censuses of the people in the camp and said she believed there were about 350 women and more than 400 children.
Increasing numbers of unaccompanied children fleeing war are now in the Calais Jungle, according to Care4Calais founder Clare Moseley, who distributes aid donated by people in the north-east of Scotland.
She said: "Right now there are more children than women in the camp, because unfortunately there are now more children whose parents are dead.
"We're told a lot of women and children are heading towards us and I'm very worried.
"It takes months to make the journey and they're only just starting to turn up."
Clare, who is 46 and from the Wirral, said those in the Jungle came from every walk of life and that she had met a robotics engineer, doctors, lawyers, builders and labourers.
She said: "They are just ordinary people, the type of people who would come running out if you blew up any city in the UK.
"They are fleeing war and taking more and more dangerous routes – including through Libya – to get here as, so much has been done to block-off the route through Greece.
"But they will keep coming because they are bombed and abandoned humans who don't have any choice but to run."
Volunteer numbers and donations have fallen since last month's clearance, she said, as the issue seems to have dropped out of the public consciousness.
She said: "A lot of people think the camp doesn't exist any more as the UK and French governments put out a lot of propaganda.
"But there are 5,000 people crammed into a smaller space – just because the government bulldozed their homes doesn't mean they have anywhere else to go.
"They need help just as much as ever.
Official aid agencies are unable to help as the French government has not invited them.
She appealed for people not to forget about those fleeing persecution and to keep volunteering and sending donations to charities such as Re-Act Scotland and Scottish Action for Refugees.
Mr Elstone said he was pleased the caravan and donations had been safely delivered and thanked the people of the north-east for their generosity.
The delivery driver said: "I was so relieved when we got the caravan into the camp – I was really pleased it was a total success.
"I was quite apprehensive because I've heard of caravans being turned away again and again over several days so it was really good we got it in first time.
"We can't do anything without people's support, even those who have donated a quid, and their generosity has been staggering.
"I just hope it continues because this isn't going away any time soon."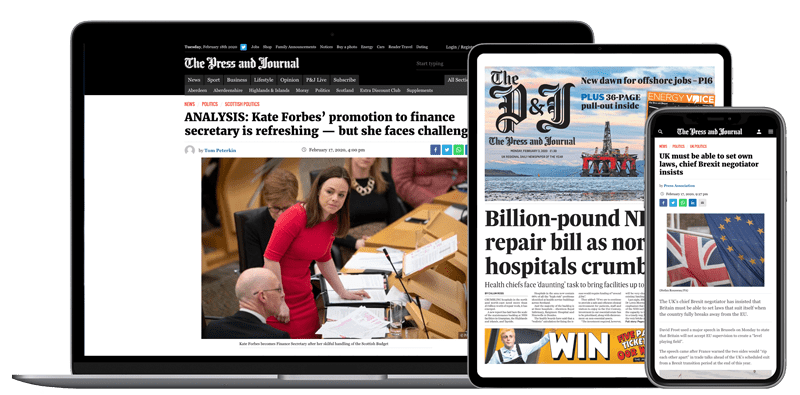 Help support quality local journalism … become a digital subscriber to The Press and Journal
For as little as £5.99 a month you can access all of our content, including Premium articles.
Subscribe