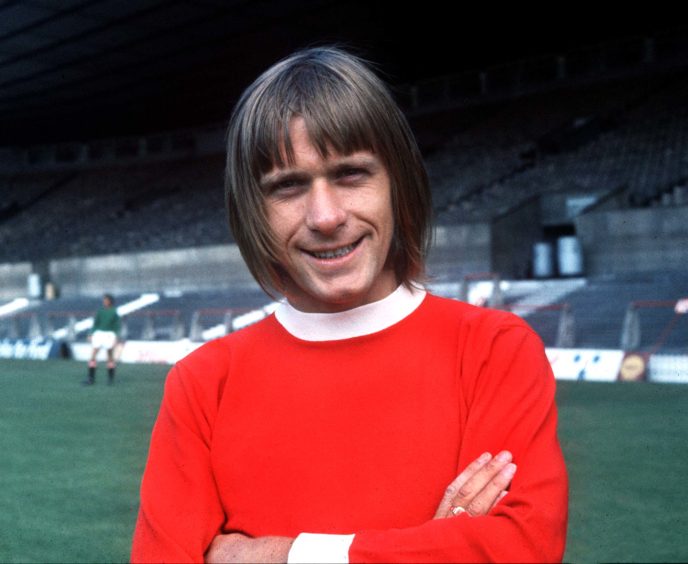 Manchester United last week earned themselves a place in the history books with the first quintuple substitution ever in English football.
But 55 years ago it was two Aberdeen-born Reds who recorded a match milestone.
John Fitzpatrick became United's first-ever substitute when he replaced Scotland international Denis Law during a 5-1 First Division defeat against Tottenham Hotspur at White Hart Lane on October 16 1965.
Fitzpatrick seemed to be dogged by bad luck during a career where he played with some of the greatest players to ever grace the game.
The wing-half started his career with Thistle Lads' Club in Aberdeen before being spotted by Manchester United scouts and invited to Old Trafford for trials.
Before the move to Manchester he played one last match for his old club and broke his leg which delayed him from signing apprentice forms until July 1962.
He worked as a ground-staff boy when he arrived before he turned professional in 1963.
Fitzpatrick was part of the FA Youth Cup winning side in 1964 which also included John Aston, David Sadler and George Best.
He progressed to the first-team squad and made his debut at the age of 18 in February 1965, filling in for the injured Nobby Stiles at left-half in a 1–0 away defeat to Sunderland.
"In those days our players never wanted a rest," he said.
"You wanted to play every week and if you missed out, you knew you'd have a tremendous battle trying to get your place back.
"We enjoyed the living we made from football but the biggest motivation was taking part in huge games.
"Every match was like a cup final when you played with Manchester United."
First-team opportunities were limited under Matt Busby for the next two seasons by the performances of experienced internationals Stiles and Paddy Crerand.
He eventually got a run in the side in a variety of positions during the 1967-68 season including the European Cup where he played in the away games against Sarajevo and Gornik Zabrze.
On May 29 1968 the Red Devils won their first European Cup by beating Benfica 4-1 at Wembley but the night was one of mixed emotions for the 21-year-old Fitzpatrick.
"I was disappointed not to be picked," he said.
"I thought I had a chance of being selected, but we had so many top players that it was hard to argue with the team picked by Matt Busby.
"And to be part of the United squad to win the European Cup for the first time and to get a medal was a great thrill.
"I played in the away games against Sarajevo and Gornik, and they were two of the toughest ties of the run.
"Playing Gornik in Poland was quite an experience because of the extreme weather.
"There was severe ice and snow and the game seemed certain to be postponed.
"But the Italian referee gave it the go-ahead and I was given the job of marking Lubanski.
"I tackled him early in the match and that showed him he was in for a tough night.
"At United we had our own Messi in my mate George Best.
"Benfica came to the European Cup Final with Torres and Eusebio but George was the greatest I played with or against.
"He had it all and he made all the difference on the night.
"There was tremendous confidence in our camp before the Wembley final.
"And although it was a stiflingly hot night and the game went to extra-time, I was always sure United would win.
"Even in extra-time our boys were very strong.
"It was a fantastic night for Matt Busby.
"After the Munich Air Disaster, he really desperately wanted to win the European Cup.
"To be involved in that first European win was something very special.
"There's a picture of George Best and me with the trophy at the front of the open-top bus going through Manchester.
"It's a wonderful memory."
The following season Fitzpatrick played at right-back and was sent off in the first-leg of the European Cup semi-final against Milan in the San Siro.
United were 2-0 down when Fitzpatrick was ordered off for kicking an opponent.
He was fined £50 and suspended for 14 days.
Fitzpatrick suffered a serious injury following a challenge by Johnny Giles during a match against Leeds which subsequently required four operations to correct.
Although he was able to return for the 1972-73 season he played just six first-team games before doctors advised him to retire at the age of 26.
Giles later pointed out that he took full responsibility for the challenge itself, but not for the ending of Fitzpatrick's career.
The injury brought to an end a career which had seen him play 144 games and score 10 goals for the Reds under Matt Busby, Wilf McGuinness and Frank O'Farrell.
Fitzpatrick returned to the Granite City after retiring where he worked for a number of years as a self-employed wine merchant.
Neil Drysdale is on holiday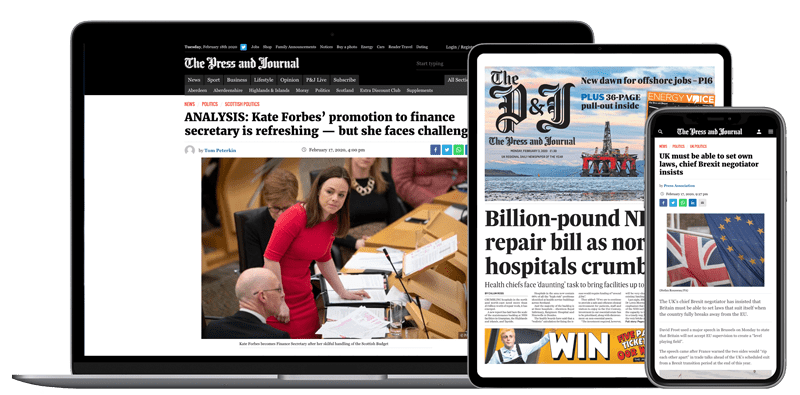 Help support quality local journalism … become a digital subscriber to The Press and Journal
For as little as £5.99 a month you can access all of our content, including Premium articles.
Subscribe