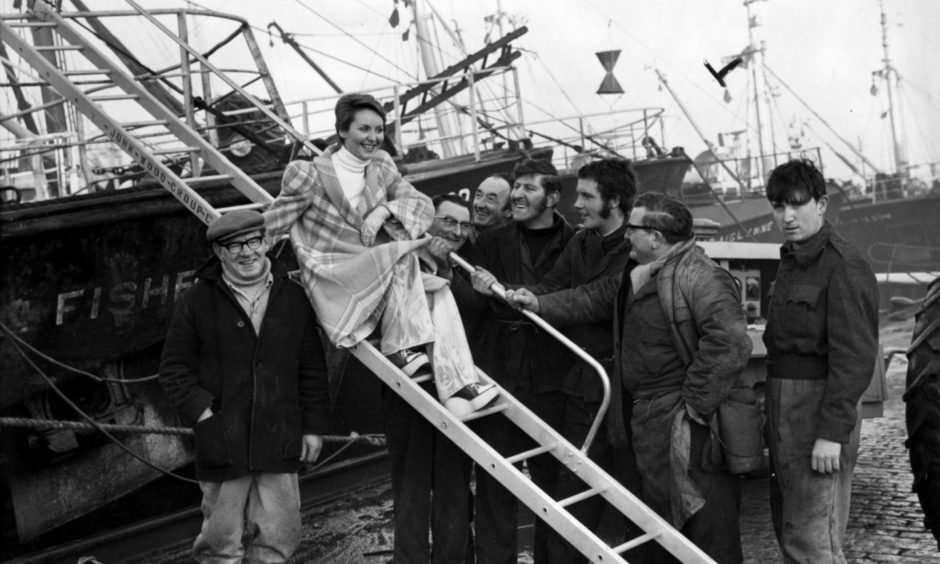 From singing stars to royalty, Aberdeen's communities have seen more than their fair share of famous visitors.
But it is the ordinary people and their every day lives that make the Granite City such a thriving place to live, work and play. Join us for a stroll through the archives of yesteryear.
Cults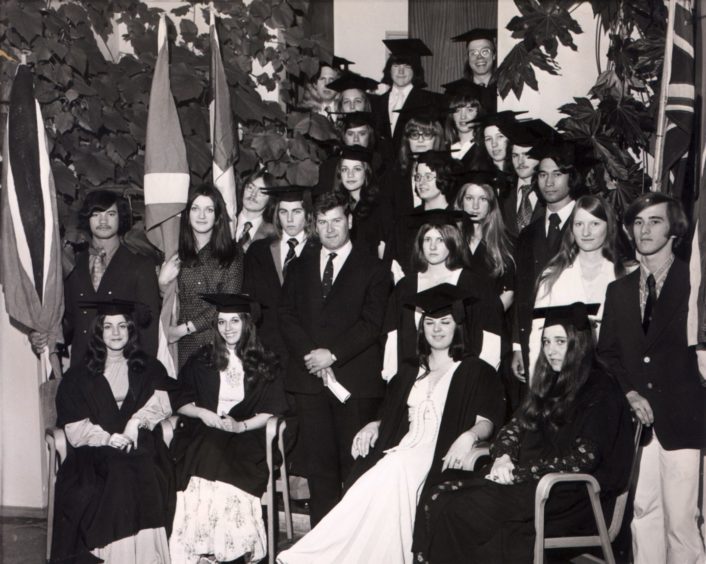 Round-the-world yachtsman Chay Blyth, centre, presented the diplomas at the graduation ceremony held by the American School of Aberdeen, Cults, in the Rudolph Steiner School Hall, North Deeside Road, Bieldside in 1974.
---
Kincorth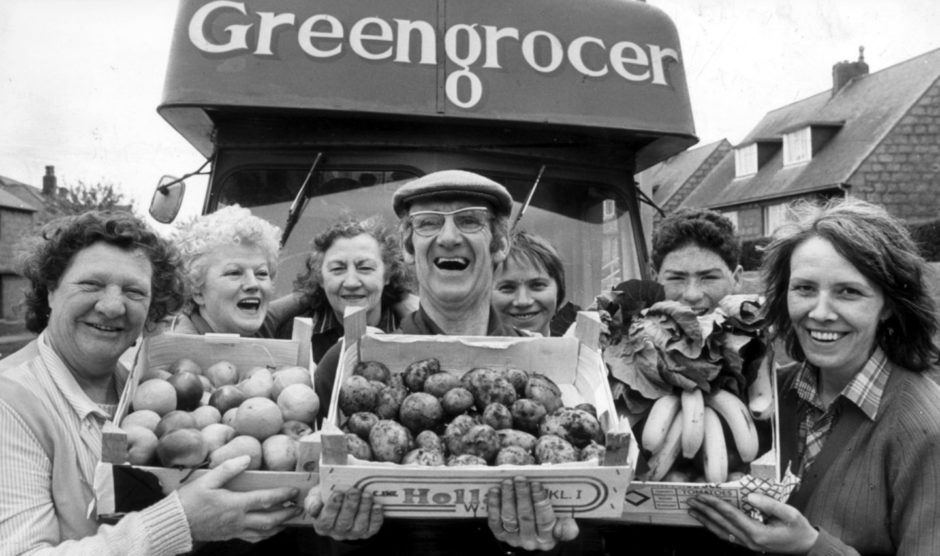 In May 1984 Tattie Sandy said farewell to his many Kincorth customers. As they gathered round to wish Tattie Sandy – Alex Thomson – and his 20-year-old red van goodbye, they admitted he would be sorely missed. Alex, 62, decided that after 21 years it was time to call an end to his fruit and vegetable delivery round which turned out in all weathers, rain, hail or shine.
---
Bridge of Don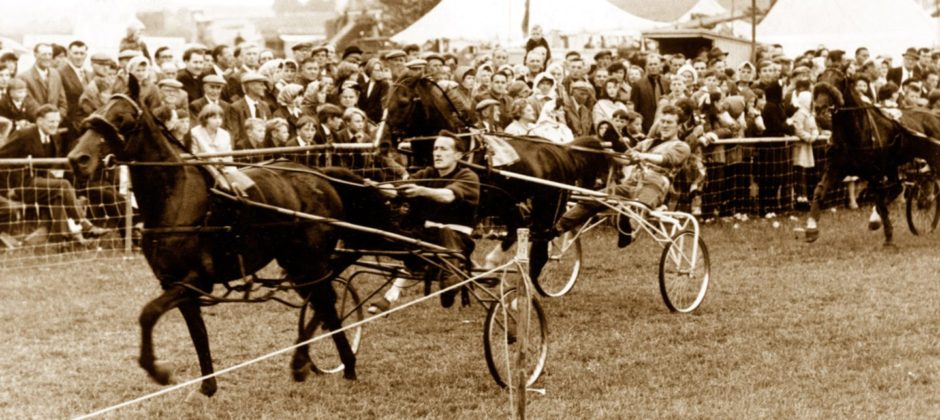 Competitors in the first heat of the sulky racing get off to a flying start at the Royal Northern Show at Bridge of Don in July, 1965. The show site was later home of the Aberdeen Exhibition and Conference Centre.
---
Dyce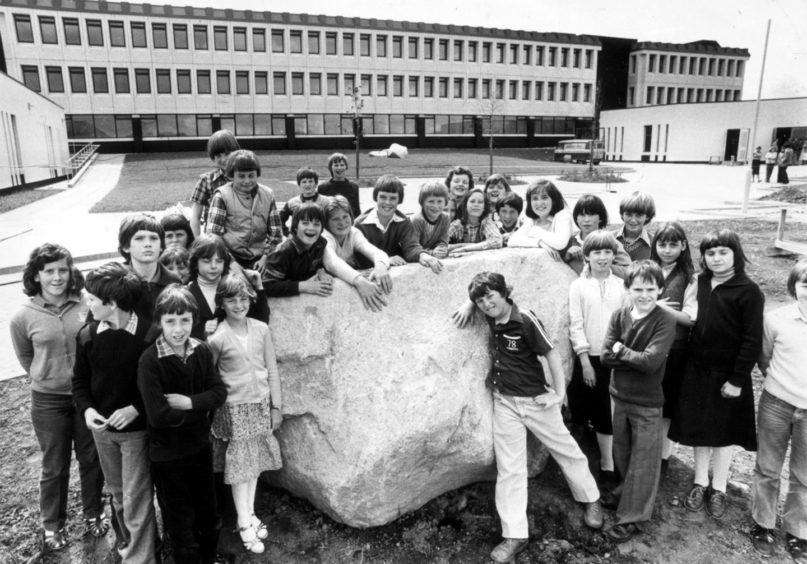 Some of the Pupils from Dyce Primary School pictured in front of the new Academy in June 1990.
---
Hardgate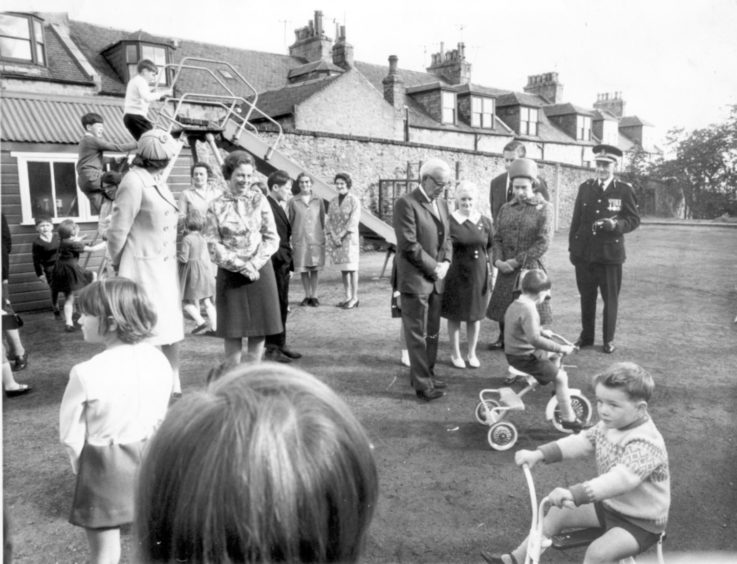 A general scene in the playground, during the Queen's visit to the Children's Shelter, Hardgate, in 1970.
---
King Street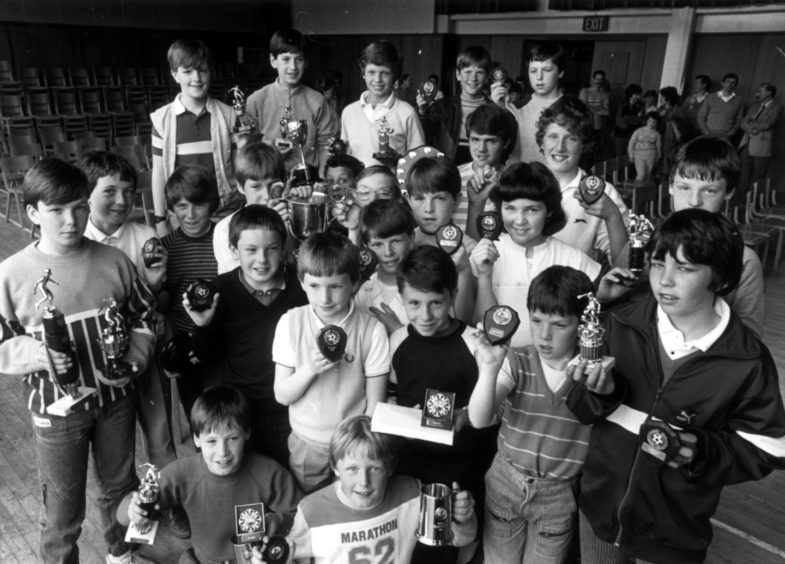 The year 1984 was a vintage one at King Street Sports Club. Members are seen here at their presentation ceremony in Aberdeen. Highlight of the year was regaining the Grampian Union of Boys Clubs Clunie trophy for being the best boys club. Our picture shows the prize winners with Jason Begg, the King Street Standard Player of the Year (extreme left) and Darren Ferguson (extreme right) who was nominated King Street Dons Player of the Year. Darren, the son of Sir Alex, went on to for clubs including  Manchester United and Wolves as well as manage teams including Preston North End and Peterborough United.
---
Duthie Park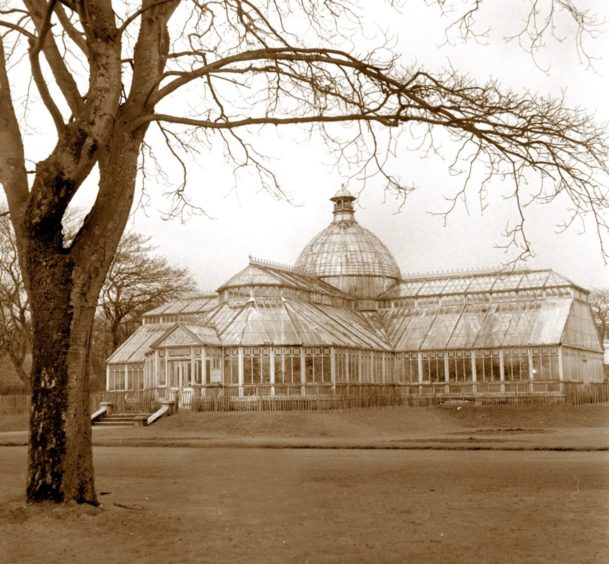 Aberdeen's Winter Gardens in Duthie Park as they were in 1969 just prior to demolition.
---
Inchgarth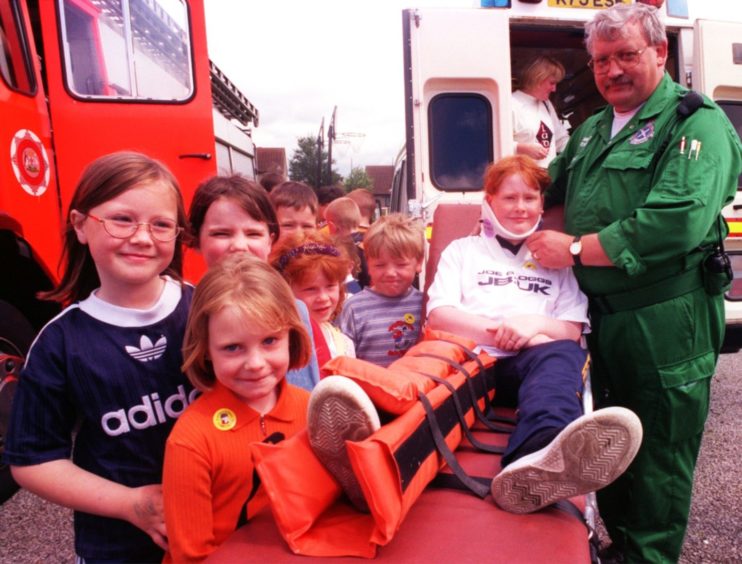 Ambulance technician Donald Montgomery shows Sarah McIntosh what it is like to be in a leg splint and neck collar at the Inchgarth Community Centre Fun Day in 1998 while other children look on.
---
Powis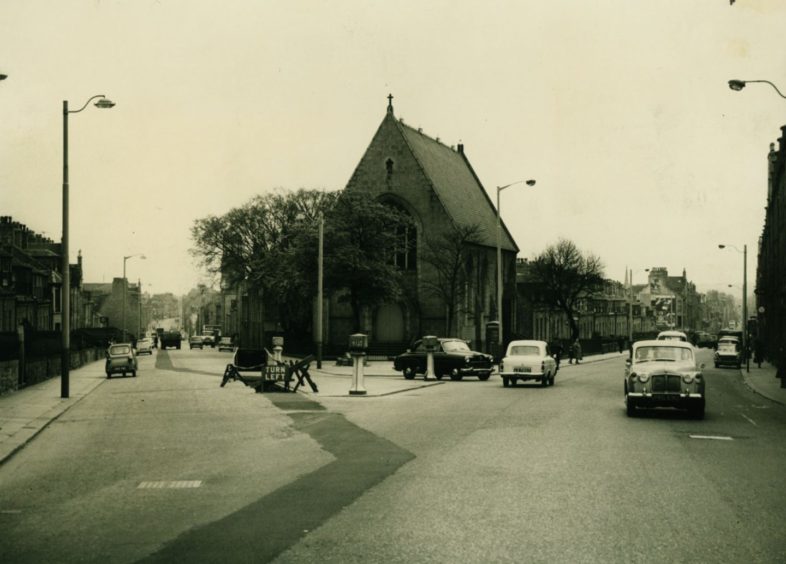 The junction of Powis Place and George Street in Aberdeen as it was in May 1964. At the junction, commonly called Split the Wind, is Powis Church which held its last service in August 1988.
---
Mastrick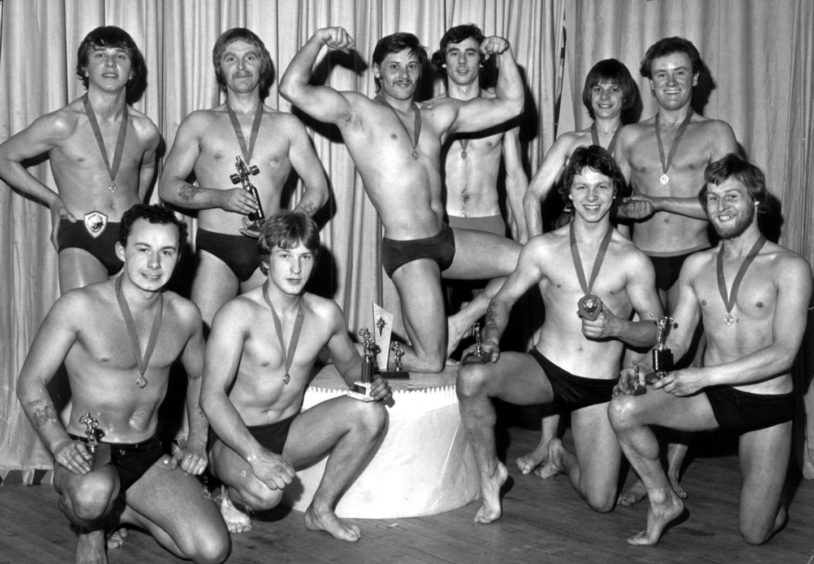 Prize-winners gather round "Mr Mastrick 1977" – Bill Robertson, of Bucksburn – at the first annual competition and prize giving of the Mastrick Weightlifting Club at Mastrick Community Centre.