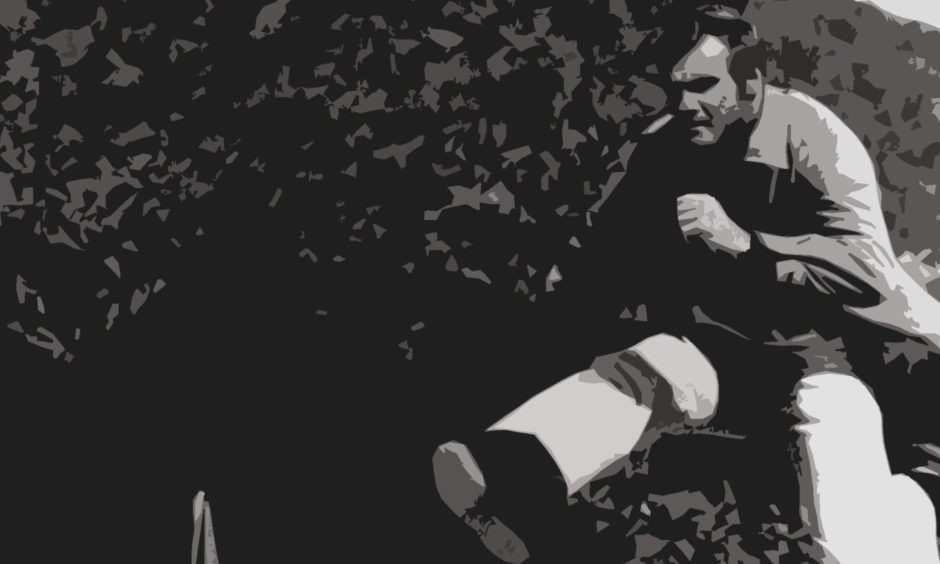 "Gentlemen, we can rebuild him. We have the technology. We have the capability to make the world's first bionic man. Steve Austin will be that man. Better than he was before. Better…stronger…faster."
If that does not take you back to the 70s, then you clearly weren't around at the time when The Six Million Dollar Man was ruling the airwaves and the imagination of a generation of kids. Ahh, the memories – which is why I'm worried about reports a film reboot is being planned with Mark Wahlberg in The Six Billion Dollar Man.
If it happens, it's one of those troubled shoots. It won't have either the impact or the charm of the original. It's the budget, you see. They'll make it all look, too real.
After all, the 70s original version had wee boys in playgrounds moving really, really slowly to look like they were running really, really fast. Just like the bionic man. Singing "da-na-na-naaa, da-na, na-na-na-naaaa" was mandatory.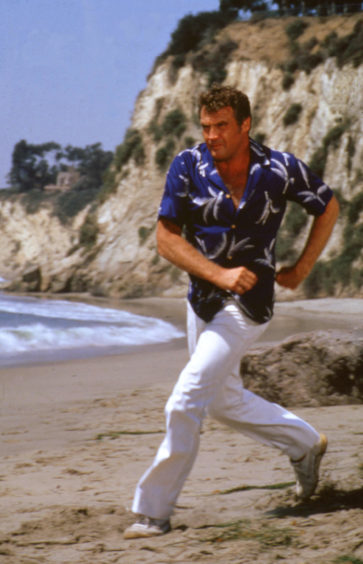 That's because the creators of the show were genius in having scenes shot in slow motion with snazzy sound effects to suggest their hero running at high speeds. The alternative was actor Lee Majors looking like he was in a Benny Hill chase scene.
And the springy boing noises that accompanied every feat of strength by the super secret agent was duplicated by kids whether they were louping a gate or opening a tube of Smarties.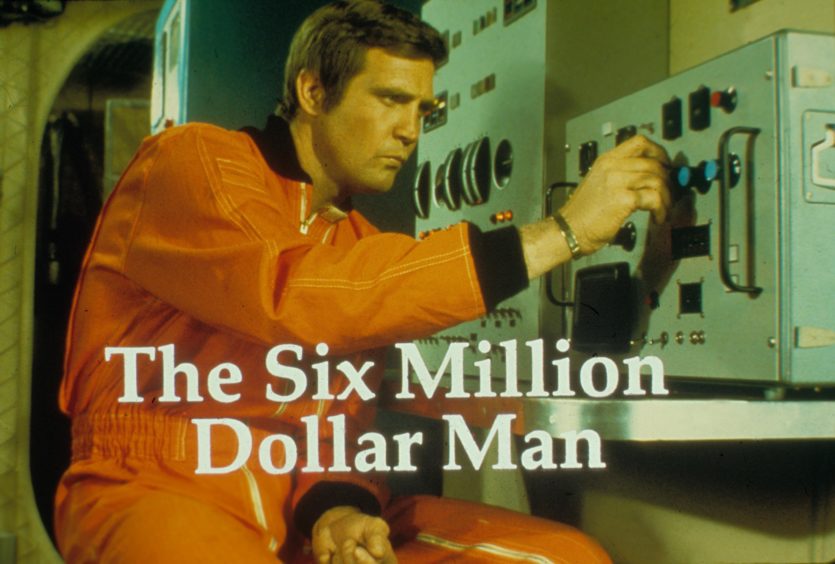 A&E's were fully versed in treating kids who thought leaping from high places would be absolutely fine, despite the absence of any bionic technology about their persons. It was an object lesson for many that "landing on grass" is not a safety net.
Of course, were you to sit and watch it today, The Six Million Dollar Man would be badly-dated tosh. I mean, Bigfoot? Really? Aliens? Come on. Let's keep our sci-fi realistic, please.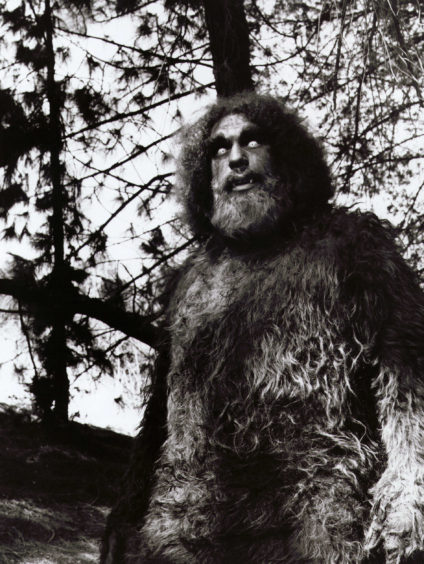 Of course, a successful franchise needs spin-offs. Cue The Bionic Woman. Which was justifiably short-lived. Steve Austin had an all-seeing bionic eye. Jaime Sommers had a bionic ear. He was an Air Force test pilot. She played tennis. Seriously?
Both of these shows were part of a heady brew of sci-fi imports from the States, few of which are in the mix for a 2020 reboot. Probably because no one remembers them at all other than a few die-hard geeks. That'll be me then.
Ironically, one of the cult duds of the time was itself a reboot. Buck Rogers in the 25th Century updated the 1930s Saturday morning serial as a Star Wars rip-off. It made it on a list of one of the worst science fiction shows ever made. There was a reason for that.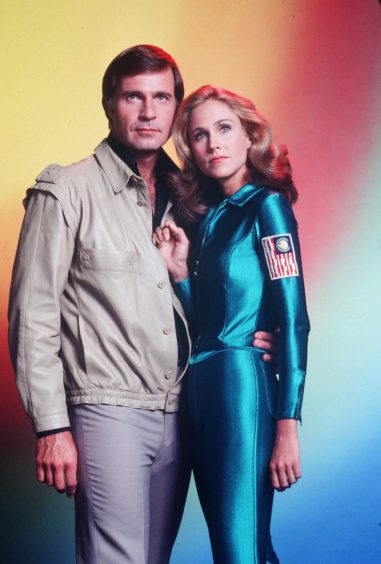 Gil Gerard as Buck Rogers was spectacularly wooden as a 20th century astronaut finding himself 500 years in the future.  Some of the lines he uttered could only be watched through your fingers. Try getting through the disco dancing sequence where Buck is "getting down" without your toes-curling. Good luck with that. And if ever a robot needed drop-kicking into touch it was Twiki.
Many people have fond memories of The Man From Atlantis. I can only imagine because they had a thing about seeing Patrick Duffy before he went into that other famous fantasy series, Dallas. It involved Duffy doing a lot of swimming like a dolphin.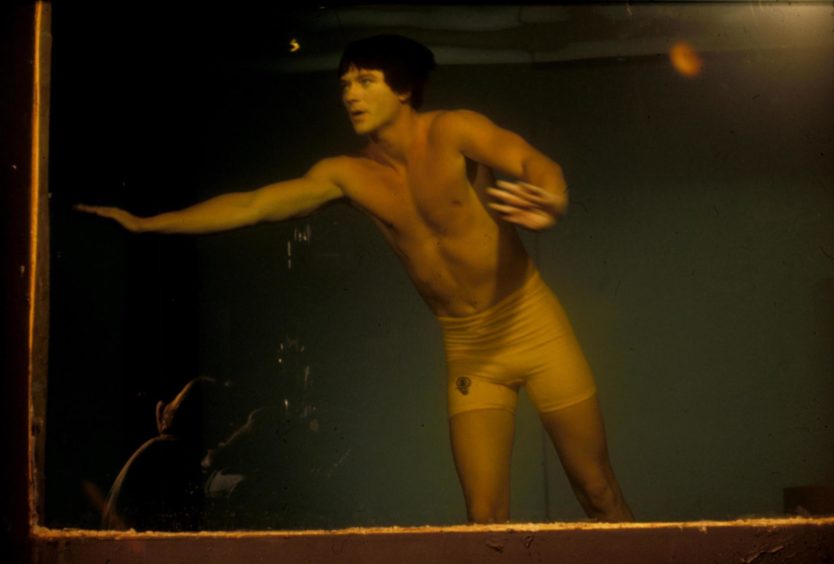 It was a feat replicated by kids in swimming pools that would give lifeguards apoplexy. In many ways, Duffy's character was a forerunner of The Deep, the aqua "superhero" in current outstanding series The Boys. But with far less sex and violence and dolphins in car crashes. (You need to watch it to get the full picture. You can thank me later).
On the subject of people with natural abilities, who can forget Manimal? Everybody, it would appear.
One time heart-throb Simon MacCorkindale was a shape-shifter who can turn himself into any animal he chooses. So, what do you do with this gift? You help your local cops solve crimes, that's what. Of all the creatures great and small, it turns out the hero always decided he'd be a hawk or a panther.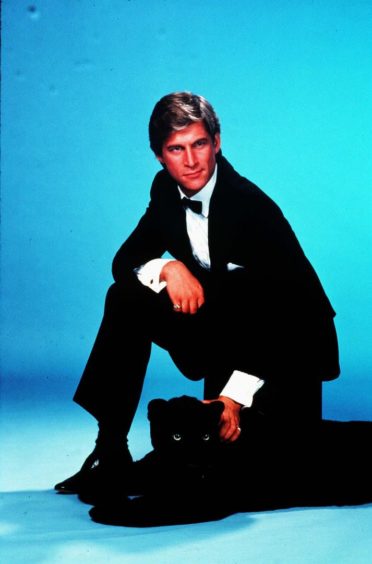 Always the same hawk or panther, always the same transformation, always doing the same thing. Stock footage is a wonderful thing.
Of course, what any good police department needs to catch bad guys is a hawk, or a panther, don't they? One of the truly great all-time terrible bits of telly.
Now, in amongst the sea of dross were some shows I rather enjoyed. Despite myself. I loved the film Logan's Run and always had a soft spot for the spin-off, despite the absence of the luminous Jennifer Agutter.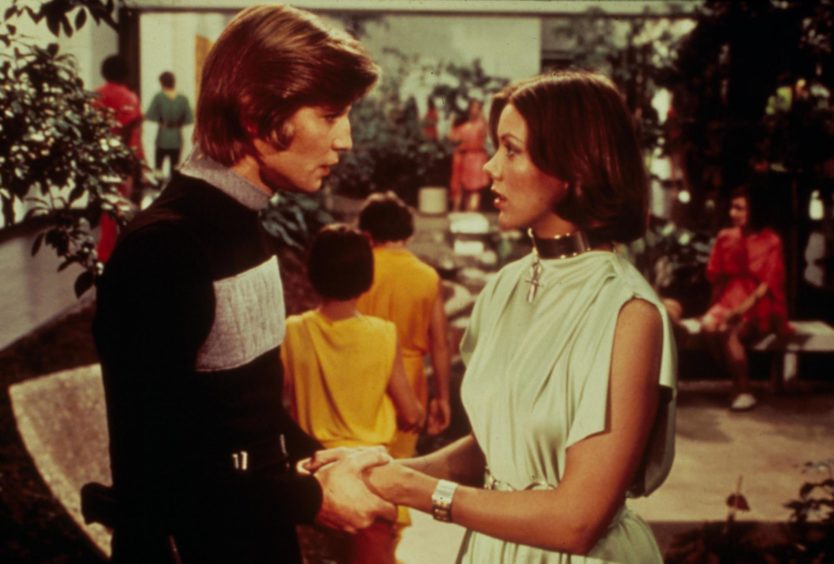 It kept the visual style of the movie and the premise of a couple on the run from a dystopian society that bumps you off when you reach 30 years old. Which even as a 15-year-old seemed a tad unreasonable to me.
And then there is the granddaddy of all of the 70s science fiction shows – Battlestar Galactica.
Now if Buck Rogers ripped off Star Wars, Battlestar Galactica simply cloned it, from visuals to concepts. Cylons are Storm Troopers with a chrome makeover. It was camp (capes, they had capes), and had some woeful lines "let the vacuum of space, snuff out the fires".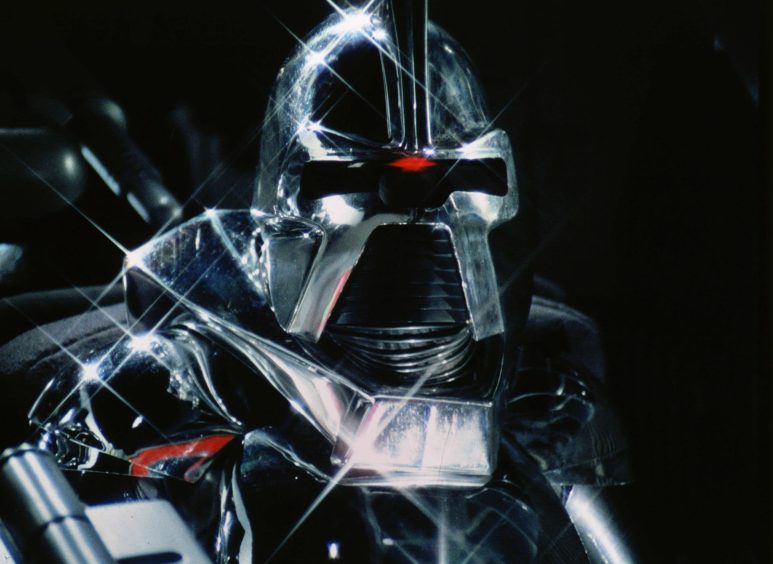 But it was my guilty pleasure back in the days when I took my science fiction very seriously. Watching Battlestar Galactica, was a bit like serious music fans watching Eurovision just to embrace the cheese.
That said, this was one series which stood a reboot and then some. The new Battlestar Galactica was everything science fiction could and should be. Dark, gritty, and holding up a mirror to today's society. Simply brilliant.
So, if the Six Billion Dollar Man ever gets made, perhaps that might be the same. But I doubt it will result in kids running around in slo-mo and shouting "boi-oing".