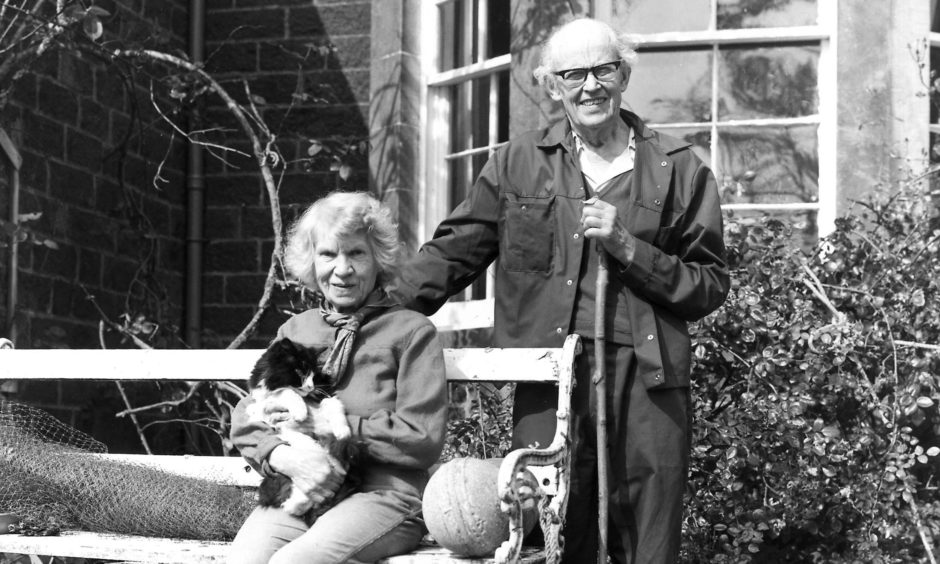 It was a love affair which developed between a young American musician and one of Scotland's most picturesque islands.
The story started when the visitor first heard a babble of animated conversation in a language which she didn't recognise as she was travelling through a remote community.
And that experience not only led to Margaret Fay Shaw becoming an ardent champion of the charms of Canna and South Uist and striking up a friendship with a famous author, but also compelled her to collect an unprecedented seam of music and verse from the early days of Hebridean culture.
The talented artist, who had dreams of becoming a concert pianist in her own right, was born in 1903 near Pittsburgh and was passionate about music from a very young age.
Arriving in South Uist in 1929 to collect Gaelic songs, she forged an enduring affinity with the island, and spent the remainder of her days amassing and collating an astonishing number of melodies and stories, whilst taking photographs and filming a way of living which, even a century ago, was ceasing to exist.
She married John Lorne Campbell in 1935 and, two years later, they purchased Canna, whereupon she spent the next seven decades promoting the places which she regarded as her spiritual home and where she was most comfortable.
In the ensuing years, she stayed at Canna House until her death at the grand old age of 101 in 2004 and a new TV programme has chronicled the details of her remarkable life.
The property's archivist Fiona J Mackenzie has provided a fascinating insight into Margaret's story, narrated through her own photographs, films and audio recordings.
She told the Press and Journal: "Her love was not so much for Canna as that for South Uist.
"She enjoyed her life on the former, but her heart lay in the latter and, as she said herself: 'That's where she felt best loved'.
"She had initially been attracted to the Outer Hebrides on a cycle tour there with her friend Dorothy, in 1926 and on coming into Castlebay harbour, Barra, she was entranced by the sound of the Gaelic language being spoken in the community.
"She enjoyed her time so much there that when asked later on by a doctor, who was treating her for rheumatism and depression when she had ever been happiest, she immediately replied: 'It was on my cycle trip in the Hebrides'.
"He suggested that perhaps she should return there. She decided there and then to go and learn the language and collect the songs.
"Her connection to South Uist never left her and that is why she is buried there, not Canna. John was laid to rest in Italy in 1996, and she never expected his body to return to Canna and so asked to be buried in South Uist, next to the Macrae sisters, her lifelong friends.
"However, John's remains were eventually returned to Canna in 2006."
A studious individual with a beetle-browed resolve to track down as precise details as she could, Margaret was never happier than when unearthing another hidden gem.
And she was meticulous in her research of the myriad ballads, poems and other pieces of artistic heritage which had been created by the islanders over generations.
Her approach to the subject was the philosophy that genius is an infinite capacity for taking pains, which helps to explain why she has left such a treasure trove behind her.
Mrs Mackenzie added: "Margaret did not collect songs and poetry on Canna itself. All of her collecting was done in South Uist, mostly between 1929 and 1935, when she married John and moved to Barra.
"John recorded songs and stories on Canna from local tradition bearers but Margaret concentrated on consolidating her previous work, which had been undertaken in Uist.
"She wrote extensively on Canna, about her work, publishing the seminal book of songs 'Folksongs and Folklore of South Uist' in 1955 and her autobiography 'From the Alleghenies to the Hebrides' in 1993.
"The songs which Margaret collected, after manually transcribing them – she was among the first to do this, because it is exceedingly difficult to do this with Gaelic songs owing to the unfamiliar modes and time signatures – are all kept in Canna House today.
"I am working on a catalogue of the songs, pairing them with notes and images of the contributors. John went on to make recordings of many of the songs over the years and, together, they give us a fascinating glimpse of a lifestyle now disappeared.
"As far as I am aware, there is no other collection of Gaelic song and story which is so 'complete' – because the Canna House archive is a 'jigsaw archive'.
"Each element of the archive fits into the next. We have the transcription of the song, paired with the images and film which was taken by Margaret of the contributor.
"We have the voice of that contributor recorded by John. And we have their correspondence with John and Margaret. In some cases, we have the actual objects which belonged to those contributors.
"Each element is valuable in its own right, but when you fit them all together, they take on a whole new level of meaning and significance.
"John and Margaret did return to the islands even after they had moved to Canna in 1938 and carried on their recording there, often with more updated and efficient recording equipment.
"Margaret continued her photography and film-making when she moved to Canna and we have wonderful images of rural life there in the 1940s and 50s."
The documentary also reveals that she was close friends with the renowned author of "Whisky Galore" Compton Mackenzie.
The prolific writer produced the classic novel in 1947 – it was subsequently adapted into an equally distinguished Ealing film with the same title in 1949 – and he visited Margaret and her husband at their house on Canna on a regular basis.
Indeed, the typewriter which he used to write the novel still remains at the property, along with his slippers, smoking jacket, a handkerchief with his initials and a cigar case, complete with two cigars….in some respects, it's as if he never left.
There are also two "Whisky Galore" bottles, salvaged by a local on South Uist from the real-life wreckage of the SS Politician which famously ran aground with 28,000 cases of malt whisky near Eriskay in 1941.
This was the real-life inspiration for the novel and the bottles were a gift from Margaret's former landlady Peigi Macrae to celebrate the publication of her first book.
Despite feeling in her element in the Hebrides, she hated the storms on Canna and recounted one fearsome night when the lights were blown out and she felt like there was a steam train in the house.
She went into the kitchen and saw what she thought was a souffle in the big frying pan.
But it turned out to be Pompey, her big fluffy cat, curled up in the warmth of the range.
She also recalled the time the family's old sow was separated from her piglets who were removed to The Square farm buildings from Corraghan barn.
Margaret was walking along the road when she heard thundering hooves and frantic squealing behind her.
The sow had escaped and was galloping towards her piglets in a furious rage. The startled woman had to dive over the stone wall to escape retribution.
She also highlighted the challenges of taping the songs in the early days of primitive technology. When she and her husband lived on Barra, their equipment, the Presto machine, was dependent on heavy batteries and transformers which only lasted for the length of one single recording.
This meant the device had to be charged up again by the couple driving the car as far as Castlebay which allowed the battery to be fired up enough to continue recording.
Yet, despite everything, Margaret was in thrall to the Hebrides throughout her long life.
Mrs Mackenzie said: "On the occasion of her 100th birthday, the people of South Uist came over to her party in Canna House in a fishing boat and brought what she described as the best birthday present ever – 'a bucket of Uist potatoes'!
"For a long time, she was determined to have a Steinway grand piano and bought one for $500 when she got married to John.
"The piano, purchased in Edinburgh, was shipped to Barra on a fishing boat and unceremoniously manhandled up the steps into their little tin-roofed dwelling.
"She captured this occasion on film and the piano is still at Canna House.
"Margaret's book of folk songs is the reason I am now living on Canna. When I first started learning Gaelic and studying Gaelic song, it was the first book I bought in 1994.
"I then went on to study song in South Uist and her book became my 'Gaelic bible'. I have based my professional Gaelic singing career on the songs in it and never thought that I would, one day, have the honour of looking after the original manuscripts."
This is a tale of how people from all walks of life can be attracted by the raw, rugged beauty of a far-flung landscape and the resplendent art which was created there.
And, even as many people worry about the long-term future of Gaelic, it is a reminder of why the language matters as part of the fabric of Scotland's history.
Solas: Margaret Fay Shaw of Canna is being screened on BBC Alba on Thursday, July 30 at 10pm.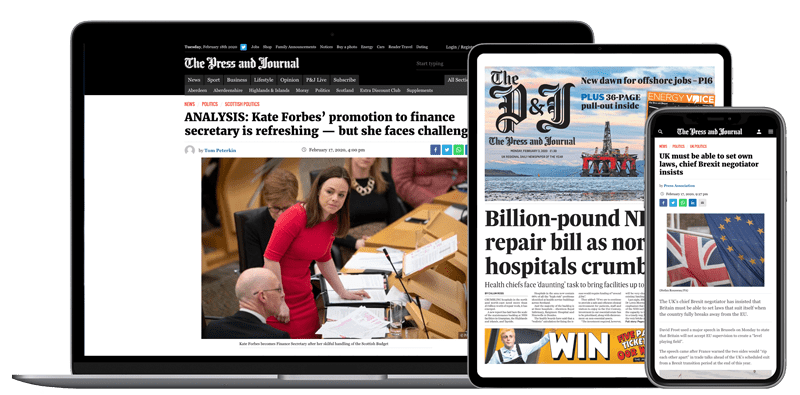 Help support quality local journalism … become a digital subscriber to The Press and Journal
For as little as £5.99 a month you can access all of our content, including Premium articles.
Subscribe