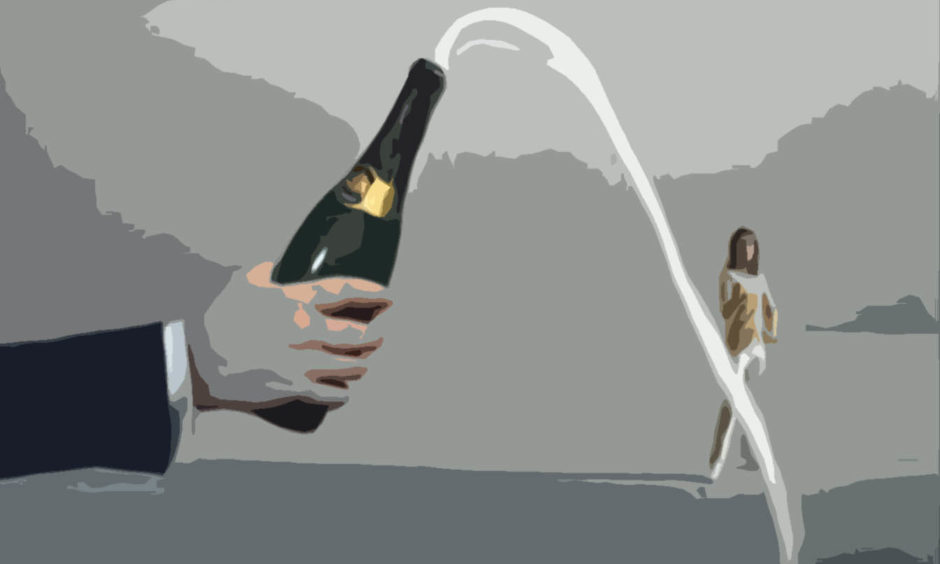 Another treasured building block of my childhood went out of the world last week with the passing of Diana Rigg.
Like nearly every schoolboy of the 60s I loved The Avengers and was particularly fascinated by the leather-clad, karate kicking, clever and witty Mrs Emma Peel who was every bit a match for John Steed.
Even now, just the opening bars of the iconic theme tune – and the bit where Emma shoots the cork out the champagne bottle – takes me on an instant nostalgia trip. I'm right back to those nights glued to the telly so me and my mates could replay every moment of the Swinging 60s super spies in the playground the next day.
Did we get every nuance of this clever and at times subversive caper that came to epitomise the era in which we were growing up? Eh, no. But we didn't care about the stuff going over our heads. We were learning how to deliver karate chops to each other's necks.
True confession time. My first boyhood crush was Diana Rigg (well, Emma Peel) and when she left The Avengers I lost interest. Besides, that Tara King wifey was a bit, well, rubbish in comparison.
But even as Emma peeled away (sorry about that), there was more than enough spy-fi on the go to capture the attention of an impressionable youngster.
This was the golden age of secret agent dramas being beamed into our homes every night.
Sitting right alongside The Avengers was The Saint. Who didn't love it when in the opening sequence someone said "Simon Templar" and the wee halo popped up over Roger Moore's head and his eyebrow went up? Then he would go off and right wrongs, zipping about in his natty car across exotic locations.
Basically, this was James Bond light. Which, when you think about it, was the perfect training ground for Moore's later stint when he played 007 as comic relief rather than hard-edged agent. (If you think he was the definitive Bond, sorry but you're wrong).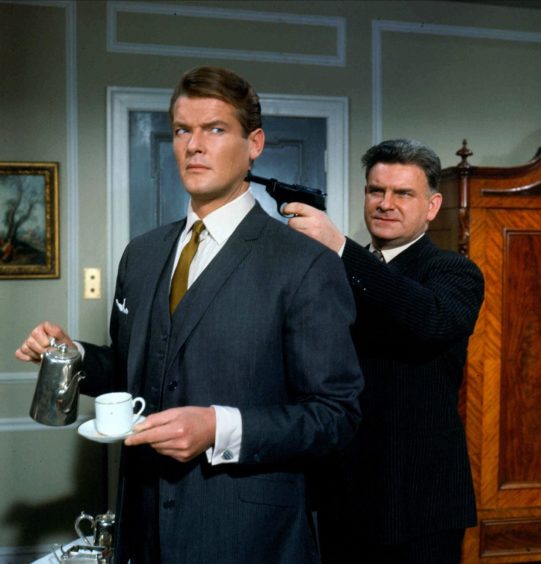 Another super spy of the 60s was perhaps the most unlikely one – Jason King as essayed by Peter Wyngarde. Even at the time, I couldn't get my head around this strutting dandy, with his ridiculous moustache, cutting the mustard as either a playboy or a sleuth. Or perhaps the ever-expanding width of his day-glo kipper ties was to bamboozle the baddies.
Still, King – who was first seen in the show Department S – left the world an impressive legacy. Michael Myers admits he used the character's dress sense as the template for Austin Powers. At least that was played for intentional laughs.
One of my most-loved spy shows of the 60s had – surprise, surprise – a science fiction element to it. The Champions was a knockabout piece of nonsense that saw three agents survive a plane crash in the Himalayas where a secret civilisation treats their injuries and give them superpowers at the same time.
It was the source of many a playground attempt to rip the iron gates of the school fence, or read a whole book in seconds while waiting in a library queue. And if Alexandra Bastedo were ever to give me a lift in her sports car, I'd know not to put my hand on her knee if we were to drive through a dark tunnel.
And do you remember Man In A Suitcase? Yeah, probably not. This was the British attempt to sell to the US market by using an American actor as the righter of wrongs. The main wrong being, in my humble opinion, the terrible haircut sported by Richard Bradford.
Now, all of these British shows had one thing in common – a lot of action took place in Europe. You knew it was Europe because the police cars had Polizei on the side and they had those weird "me-me" sirens as they skitted about. The villains were European too. You could tell because they spoke English with a funny accent and didn't shave. Aye, that "somewhere-in-Europe" backdrop at the Elstree studios saw a lot of action in the 60s.
Of course, spy dramas weren't purely a British invention. Not by any manner of means. I give you, The Man From U.N.C.L.E. I spent years muttering "open Channel D" into any silver ballpoint clicky pen that came my way. And it took me a while to realise the significance of Ilya Kuryakin being Russian in the middle of the Cold War.  Aye, it was just him and Napoleon Solo fighting THRUSH. Which was possibly the worst name ever for an evil global conspiracy bent on world domination.
Hugely enjoyable it was too… and one of the first TV series to do spin-off toys for the kids. I had my very own Napoleon Solo gun that wasn't just a pistol in an underarm holster, it could also build up to be a rifle with a telescopic sight and everything. I was the envy of my mates… until Craig Jack showed up with the Ilya Kuryakin secret lighter gun that not only fired caps, it also had a secret radio compartment behind the bogus fags. They knew how to create good role models for boys back in the day.
No scamper through spies of yore would be complete without Mission: Impossible. I bet you still hum the theme tune when faced with a rather unfeasible task. I know I do… like trying to get a human being to speak to you when your broadband suddenly goes off. One of these days one of the recorded messages is going to say "this tape will self-destruct in five seconds".
As romps go, Mission: Impossible was always a belter, with me spending most of the show trying to work out how they were going to get out of this one. My personal favourite was the one where they used a super heater to melt all the gold in a vault, let it run down the drain and made new gold bars out of it. Even as a kid I knew that wouldn't work, but then it was Mission: Impossible, not Mission: That's-Highly-Unlikely. I mean, if you're going to quibble, how come when they pulled off the rubber face masks there was never a hair out of place for the person underneath?
But Mission: Impossible and all the other spy shows of the era were part of the fabric of life in the 60s… whether they tried to be gritty, light-hearted or camp parodies, they were never less than entertaining.
So, grab your champagne bottle, let Emma Peel shoot the cork out, then toast the memory of Diana Rigg and the passing of an icon from the days when secret agents ruled the airwaves – and the playgrounds.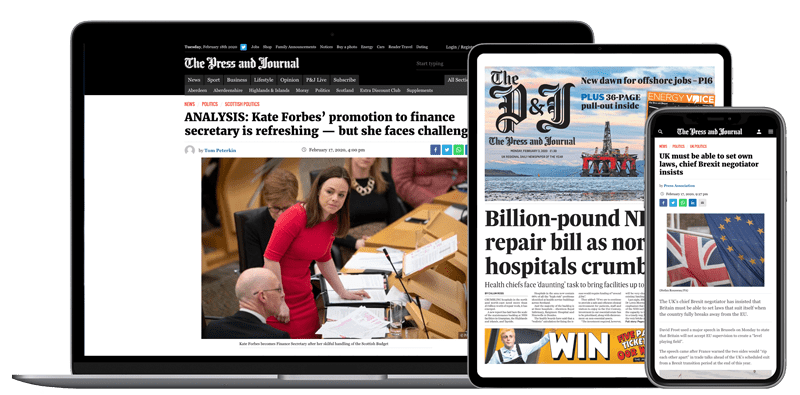 Help support quality local journalism … become a digital subscriber to The Press and Journal
For as little as £5.99 a month you can access all of our content, including Premium articles.
Subscribe