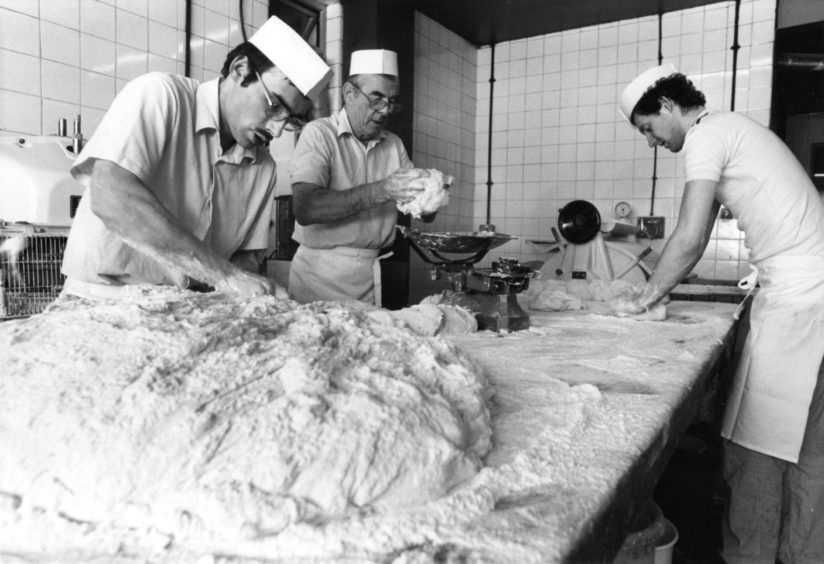 Whether you call it a buttery or a rowie, everyone can agree that Aberdeen has been home to generations of top bakeries and sweet treats.
It is thought the dense and salty north-east delicacy was first invented for fishermen as a high-fat, high-calorie meal that would last for weeks at sea.
Maybe you thought the best ones were from Thains, or perhaps you favoured Aitkens, either way, we've rolled back the years with archive snaps of some of Aberdeen's favourite bakers.
Mitchell and Muil Ltd
This tempting window display at 496 Union Street, now a Starbucks, once belonged to long-established and much-loved Aberdeen bakers Mitchell and Muil.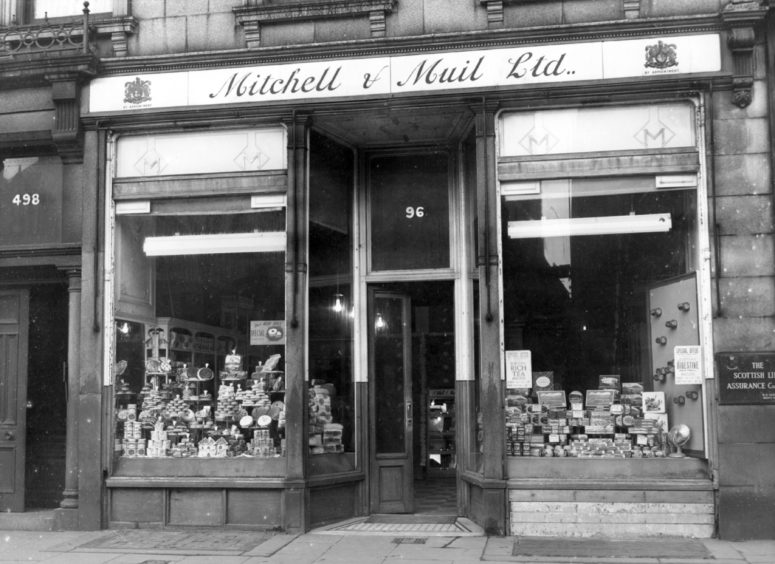 Pictured here in 1960, the firm – which was renowned for its biscuits – was much older and actually predated Queen Victoria's reign as it began operating in 1824 from Schoolhill.
Decades on, Her Majesty must have been a fan of the produce, because the bakers were granted a royal warrant during the Victorian era.
Some Aberdonians might remember the grand, gilded royal coat of arms above the entrance of Mitchell and Muil's store on the corner of Schoolhill and Harriet Street.
A stalwart in the city, particularly their popular digestive sweetmeal biscuits, the bakers had several other branches including ones on Union Street, Elmbank Terrace as well as tearooms on Correction Wynd.
Mitchell and Muil ceased trading in the 1990s, and former shop fittings proved to be hot property when they went to auction in 1999, with an old biscuit stand making £500.
Strathdee Bakery
In April 1969, this busy baker was preparing pancakes at Strathdee's factory on Quarryhill Road in Northfield.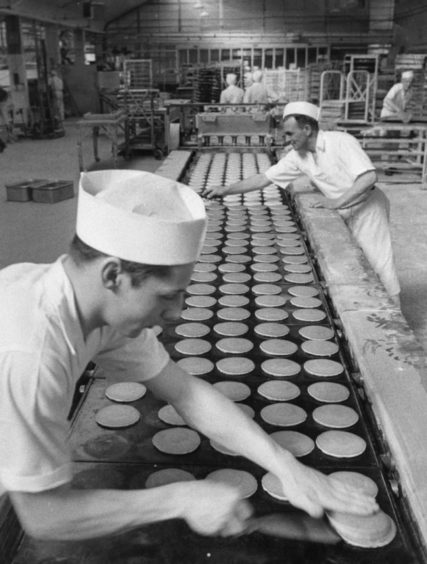 Times had certainly changed from 1691, when the Strathdee name first became associated with baking in Aberdeen.
The firm spanned five generations before George Strathdee opened his state-of-the art bakery in Northfield in 1956.
It was a far cry from the small shop at 166 Union Grove he founded in 1919 or his grandfather's small Mile-End bakery.
When George started baking after the First World War, he worked 14 hours a day alongside his wife using a hotplate and oven which could only make six pies at a time.
Business took off in the 1920s and the Strathdee's chain was born, with premises opened at Rosemount, Justice Street, Rose Street and many more city locations.
A big employer, by the 1950s, Strathdee's ran 30 shops, 40 vans and its Northfield factory which started off with 500 staff.
The firm was eventually bought over by conglomerate Allied Bakeries, which in 1993 sadly made the decision to close all of its Scottish branches ending Strathdee's centuries in Aberdeen.
Norco Bakery
Although the Northern Co-operative was a huge superstore, baking still had the personal touch as captured in this photo of Pat McLachlan and Pat Harper emptying cake tins in 1979.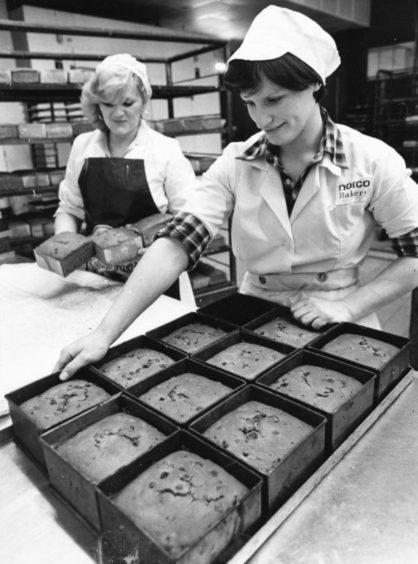 When the Northern Co-operative announced plans in 1939 to build a £94,ooo modern bakery as a new addition to its Berryden Road site in Aberdeen, there were concerns it would put local bakers out of business.
It became a huge employer of men and women in Aberdeen, but the bakery made the news in 1988 when workers walked out in a dispute over a nationally-agreed wage package.
This was just the start of its troubles; in 1993 Norco was forced to sell the flagship Berryden supermarket, but the business couldn't be saved and it went into liquidation the following month.
Chalmers' Bakery
Traditional methods of baking continued at Chalmers' Bakery in 1984 as night-shift doughman Adam Duguid is pictured putting a batch of bread in the oven.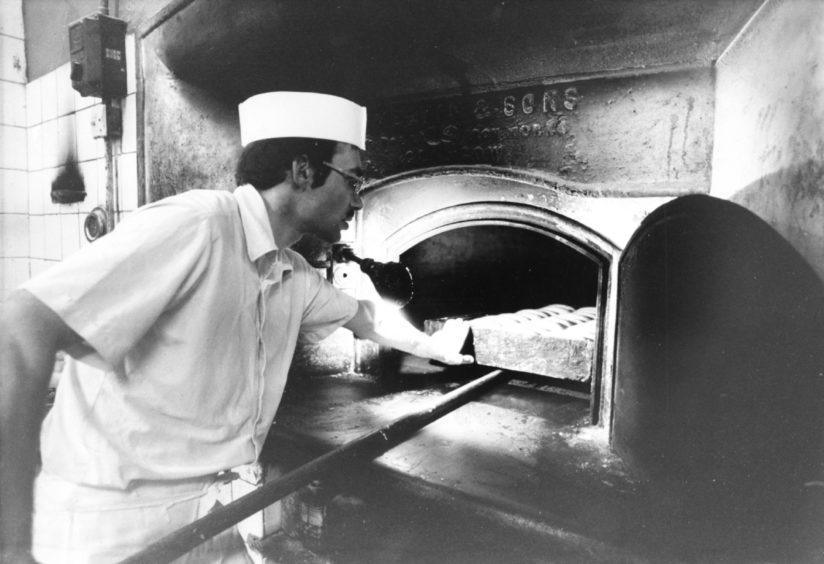 Founded in 1956, family firm Chalmers had a long association with Bucksburn where its central bakery was based.
The firm had a number of branches throughout the city and cooked up several award wins over the decades, as well as a Royal Warrant.
The innovative bakers were also credited with bringing the vegan sausage roll to the north-east before national chain Greggs.
The company sold off its Bucksburn premises a few years ago, but are still going strong with a shop in Ballater.
A & K Leiper Bakers
Andy Leiper of A&K Leiper bakers passed on his skills to the next generation in 1987 when the 62nd Ferryhill pack of Scouts paid a visit to help make rowies and pancakes.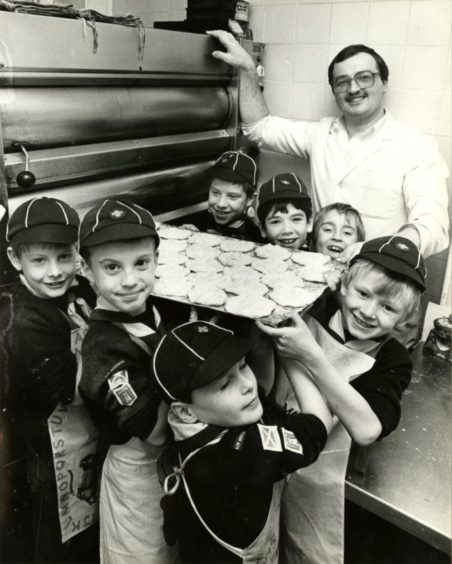 Ferryhill residents may fondly remember the bakery's popular steak pies and other savoury goods available from the corner shop on South Crown Street.
Firmly part of the community, Andy Leiper also helped scouts make baked items to distribute to elderly residents at Christmas time.
Ross of Chapel Street
Three generations of family bakers – Alex, David, Simon and Margaret Ross – stand proudly outside their well-known Chapel Street shop in this photo from the late 1990s.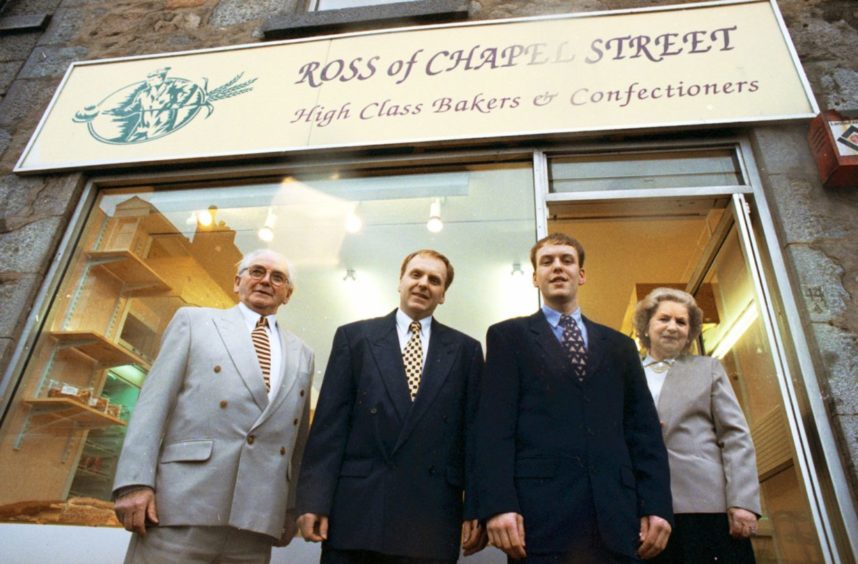 The successful city centre business was established in 1954 by Alex and Margaret Ross, and their son David joined the family firm in 1965.
David continues to work at the award-winning bakery to this day alongside his son, Simon who joined in 1990.
The shop has always proved popular for its pies, which are a must after a night out on the town.
Open throughout the night, many an Aberdonian will have graced the shop in the early hours of the morning to pick up a freshly-baked macaroni or steak and gravy pie for the walk home.