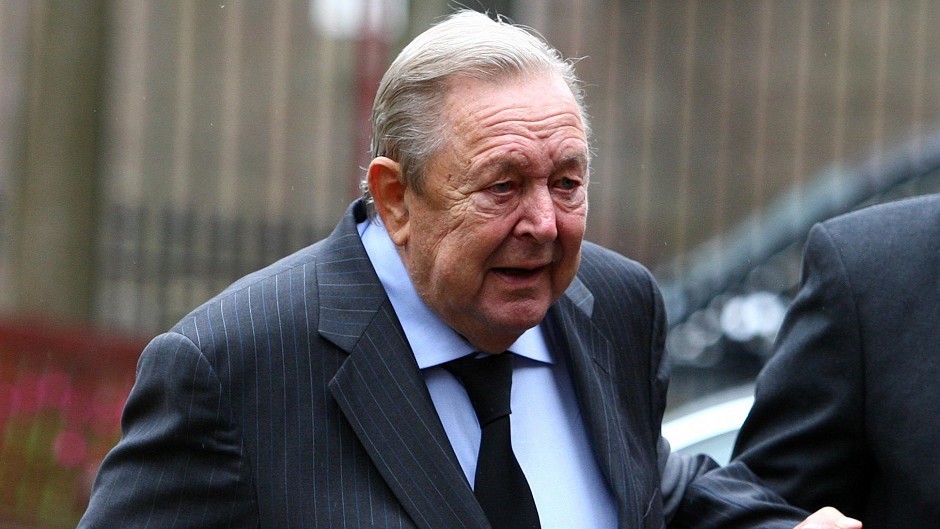 The man who was credited with revolutionising club football with the introduction of the Champions League has died aged 89.
Highly respected and known for his honesty and professionalism, former Uefa president Lennart Johansson had suffered a short illness.
Born on November 5, 1929, Johannson was brought up in Stockholm and played football from an early age with local team Akeshov.
Between 1985 and 1990, Johansson was the president of the Swedish Football Association and in 1990, he was voted UEFA President at UEFA's Malta Congress.
"I did it my way" ?

In this fascinating archive interview, Lennart Johansson discusses the birth of the @ChampionsLeague and the importance of treating people equally.

Mr Johansson, our former President of 17 years, has died at the age of 89. pic.twitter.com/BHZlRhneag

— UEFA (@UEFA) June 5, 2019
During his time heading the European football's governing body, he led the change from the European Cup to the Champions League in 1992, with multiple entries from some countries.
Swedish FA president Karl-Erik Nilsson said "no Swede has had a similar influence on football in the world".
He said: "Lennart Johansson was our biggest international football leader of all time.
"He was deeply respected as Uefa president and vice-president of Fifa. His leadership aroused admiration worldwide."
Fifa president Gianni Infantino released a statement saying: "I am heartbroken by the news of the passing away of Lennart Johansson.
"He was a friend and an invaluable source of wisdom and inspiration.
"I will be forever grateful for having had him as the president of Uefa when I joined the organisation in 2000.
"Since then, Lennart has always been a role model of professionalism and, more importantly, of humanity."
Minute of silence ahead of the top game in #elitettan between @kanalplan and @UmeaIKFF for the late Lennart Johansson pic.twitter.com/wKwGbjELDz

— Rainer Fussgaenger (@hattrickblog) June 6, 2019
Due to his impact on football, from 2001 onwards, the trophy awarded to the Swedish football champions was named the Lennart Johansson Bowl in his honour.
In retirement he spent more time at home in Sweden, much of it fishing.
He was made an honorary president of Fifa, which allowed him to continue travelling around the world to pursue his lifelong interest in watching football.
Born 1929, Johannson died aged 89 on Tuesday.
He is survived by five children.