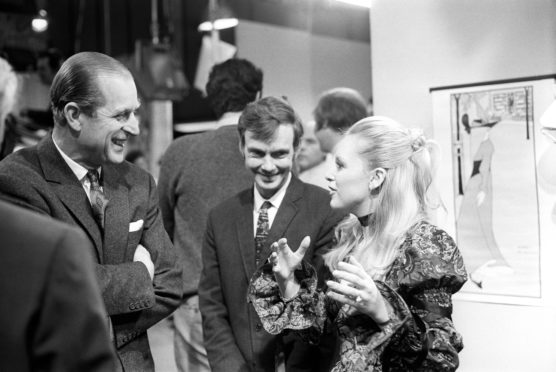 The television producer who brought the most iconic soap opera of its generation into millions of British homes has died aged 93 after a short illness.
Reg Watson was creator of the popular Australian show Neighbours, set on Ramsay Street in Erinsborough, a fictional suburb of Melbourne.
The programme became a sensation almost immediately upon its 1986 debut, particularly among young people.
Aired between the end of the school day and before dinner time, millions tuned in every weekday until 2008, when the show left BBC for Channel 5 and viewing figures dipped.
Bringing trendy antipodean language to the youth of Britain throughout the 1980s and 1990s, Neighbours also helped launch numerous celebrity careers, including Kylie Minogue, Margot Robbie, Holly Vallance and Jason Donavan.
Singer Natalie Imbruglia and Hollywood star Russell Crowe also played roles in the show.
Donovan, who played Scott Robinson in the drama, wrote on Twitter: "Many Australian careers have a lot to thank this man for. A legend."
Neighbours' current executive producer Jason Herbison described Watson as a "pioneer of drama".
Born in Brisbane in 1926, Watson moved to the UK in 1955 where he helped create hit TV show Crossroads.
He was then headhunted in Australia to establish a new drama department for Grundy Television.
Aside from Neighbours, he also helped create Prisoner: Cell Block H, The Young Doctors and Sons and Daughters.
In 2010, Mr Watson was appointed a Member of the Order of Australia for services to the media.
He said of Neighbours: "It's a form of drama that 20 million viewers love and a few critics love to hate.
"It serves a need in the community.
"It gives them some form of involvement in the lives of these people and they accept the fact that it goes over the top occasionally."