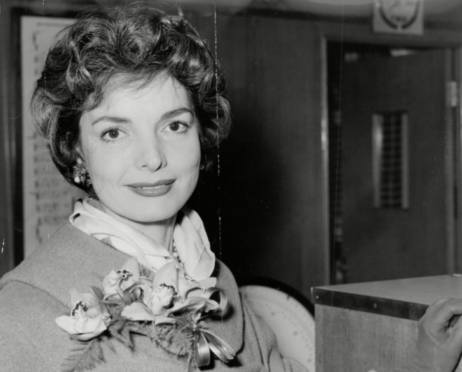 A Scottish actress who entertained the troops during the Second World War before starring alongside some Hollywood greats has died aged 98.
Elizabeth Sellars was born in Glasgow in 1921, and classically trained as an actor at the Royal Academy of Dramatic Art (Rada) in London.
She graduated in 1940 and performed in the Entertainments National Service Association (Ensa) during the war.
After the conflict, the actor made her London stage debut in 1946 – appearing in The Brothers Karamazov with the legendary Sir Alec Guinness.
Ms Sellars then joined the second season of the Bristol Old Vic, from 1947 to 1948, before embarking on a film career.
She featured as the wife of Humphrey Bogart in Joseph Mankiewicz's The Barefoot Contessa in 1954.
Shot in Italy, the film about the life and loves of fictional Spanish sex symbol Maria Varga was widely praised by critics for its extravagance and left its mark on pop culture for decades to come.
She also supported Marlon Brando as his sister-in-law when the acting luminary played Napoleon Bonaparte in Désirée.
After her stint in Hollywood she made a return to the London's West End for a series of major shows.
She starred in The Remarkable Mr Pennypacker in 1955 and in the first British production of Robert Anderson's Tea and Sympathy.
She found success in more substantial television roles after that, with parts in The Browning Version, Dial M For Murder and The Philadelphia Story.
Ms Sellars saw out her film career in British drama The Hireling in 1973.
She later played the wife of Sir Laurence Olivier in the TV adaptation of John Mortimer play A Voyage Round My Father in 1982.
The Scottish actor died at her home in France on December 30.
UK TV channel Talking Pictures TV posted on social media that it was "saddened" by the death of the "legendary actress".
She was married to the surgeon Francis Henley from 1960 until his death in 2009 and is survived by a stepson, Raymond.