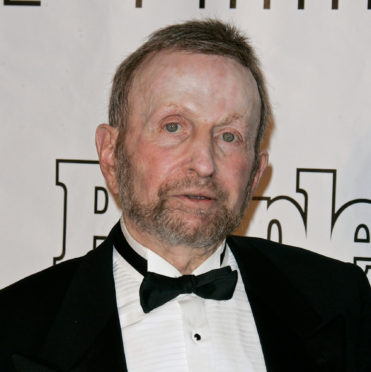 He won an Oscar, five Grammys and worked with the likes of Frank Sinatra, Michael Buble and Barbra Streisand.
But there is one composition – the theme tune to war comedy M*A*S*H – which Johnny Mandel will best be remembered for.
During a lengthy career, the musician wrote scores for more than 30 big-budget movies and was widely regarded as one of the finest arrangers of his time.
Born in New York City in 1925, Mandel's opera-singing mother noticed he had perfect pitch when he was just five years old.
He learned to play the guitar, and switched to jazz as a teenager – eventually studying at the prestigious Manhattan School of Music and Juilliard School.
During the 1940s he made a living as a trombonist and trumpeter with the likes of Joe Venuti and Chubby Jackson, before making his way into arranging for radio, TV and film.
His successes including the 1964 film The Americanisation of Emily, which starred James Garner and Julie Andrews, and the Susan Heyward picture I Want To Live.
Mandel won an Oscar for The Shadow Of Your Smile, which featured on the soundtrack to 1965 Richard Burton film The Sandpiper.
The track would later be covered by the likes of Tony Bennett and Stevie Wonder.
But it was in 1970 when Mandel found his biggest break with the piece Suicide Is Painless for the film and TV series M*A*S*H.
Initially envisioned to play over one of the movie's final scenes, director Robert Altman was so taken with the composition that he instead opted to use it for the opening credits.
The track became a best-seller across the world, and was Mandel's highest-earning composition.
In the years after, he worked on film scores including Caddyshack and Free Willy – where he worked with Michael Jackson on the track Will You Be There.
Mandel also collaborated with stars including Nancy Wilson, Michael Bolton and Barry Manilow.
He was inducted into the Songwriters Hall of Fame in 2010.
The musician was reported dead, at the age of 94, on Monday.
Michael Buble was one of the first to pay tributes, tweeting: "I was so sad to learn that a hero of mine, Johnny Mandel, passed away.
"He was a genius and one of my favourite writers, arrangers, and personalities."
Jazz pianist and singer Diana Krall said: "I was so sad to learn that we have lost Johnny Mandel, a unique arranger and beautiful songwriter who I am so fortunate to have been able to call a friend.
"I can only feel gratitude and love."