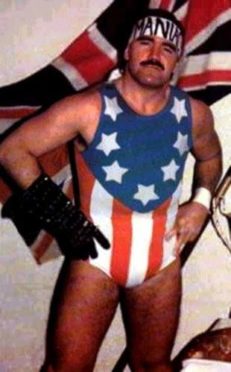 While British wrestling legend Mark "Rollerball" Rocco lacked the household-name status some of his contemporaries enjoyed during the peak of the sport's popularity in the 1970s, he became hugely respected for his exciting style between the ropes.
The grappler, who died at the age of 69 yesterday, competed alongside the likes of Giant Haystacks and Big Daddy during a period when the eyeballs of the nation were glued to ITV every Saturday afternoon for the World of Sport bouts.
While the period is best remembered for the antics of the two behemoths, it was Rocco – real name Mark Hussey – who had the greater long-term impact on the athletic form of entertainment.
The Manchester-born star has now been remembered as one of the greatest villains in the history of British wrestling, with many current stars plying their craft for American giant WWE paying tribute to his influential style.
Many of them pointed to his classic matches with the likes of The Dynamite Kid, Fit Finlay and Marty Jones as striking examples of the fast-paced action he delivered.
Fellow British wrestling legend William Regal, who went on to achieve fame in America, led tributes online.
He wrote: "I've woken to the terrible news that my friend and colleague Mark 'Rollerball' Rocco has passed away.
"Becoming a friend and getting to wrestle Mark at 18 was a dream come true.
"Mark had an unbelievable work ethic in and out of the ring and my life was better for knowing him.
"There aren't enough words for me to explain how much it means to me to be fortunate enough to have known him, wrestled him and explain how much he meant."
A fourth-generation wrestler, he was the son of British wrestler Jim Hussey and the father of boxer Jono "Rocco" Hussey.
Hussey was a three-time World Heavy Middleweight Champion and held both the British Heavy Middleweight and Light Middleweight titles.
He also spent time in New Japan Pro Wrestling where he wrestled as the original Black Tiger and lifted the now-defunct WWF Junior Heavyweight strap.