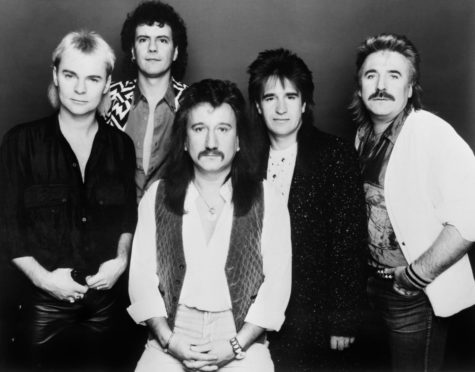 English rock drummer Lee Kerslake's career saw him rocket from playing a Forres hotel to achieving chart success with Ozzy Osbourne.
The Bournemouth-born musician spent the last 18 months battling prostate cancer and died, aged 73, on Saturday.
As well as playing alongside the Black Sabbath front man, Kerslake, who attended Winton School for Boys, was one of the founding members of progressive hard rock group Uriah Heep.
He found his feet early on with Toe Fat, who played the Victoria Hotel in Forres in 1969.
While Toe Flat themselves may have failed to hit the bigtime, two of its members went on to play with the Bee Gees while Kerslake and keyboard player Ken Hensley went on to form Uriah Heep in 1972.
The drummer recorded nine studio records with the band before leaving in 1978.
Uriah Heep member Mick Box paid tribute to his former bandmate.
He said: "Lee was one of the kindest men on earth and as well as being a brother he was an incredible drummer, singer and song writer.
"He had a passion for life bar none and was much loved by the fans, as well as anyone who crossed his path! Rock in peace my friend."
After leaving Uriah Heep, Kerslake joined Ozzy Osbourne's solo project to record two albums in the 1980s.
Mr Osbourne paid his own tribute online, writing: "It's been 39 years since I've seen Lee but he lives for ever on the records he played on for me, Blizzard of Ozz and Diary of a Madman."
The multi-instrumentalist, nicknamed The Bear, also played keyboard, trumpet, kazoo and performed backing vocals.
Ken Hensley shared news of his former bandmate's death on Facebook on Saturday.
He said: "He died peacefully, praise The Lord, but he will be terribly missed.
"I know many of you were praying for him not to suffer and I thank you for that and, now that Lee is at peace, our thoughts and prayers should turn to his wife Sue who will need all the support she can get at this time."