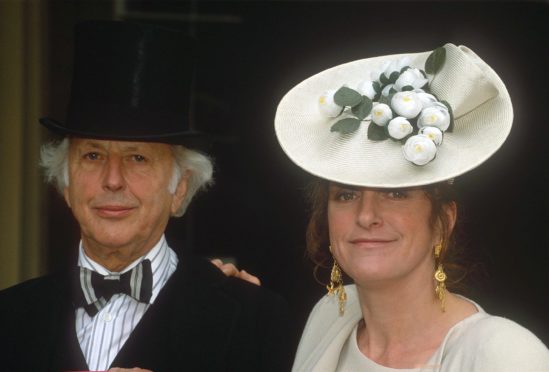 The former editor of the Sunday Telegraph and columnist, Sir Peregrine Worsthorne, has died aged 96.
Beginning his journalistic career in 1946 as a sub-editor at The Glasgow Herald, he moved on to The Times and The Telegraph before being appointed as the first deputy editor of The Sunday Telegraph in 1961 and moving to edit the paper for in 1986.
He spent the majority of his career working for the Sunday edition and was well known for being a leading columnist.
Remembered for his unpredictability and flamboyancy, the writer was born in Chelsea on December 22, 1923.
Mr Worsthorne made television history when he became one of the first people to swear on national television.
During a BBC programme in March 1973,  he was asked what he thought the British public would think about a News of the World sting catching the defence minister, Lord (Antony) Lambton, in bed with two sex workers.
He replied using the F word to say he didn't think they would care.
It made the front page of all the morning newspapers the next day and the BBC had to make an apology.
Mr Worsthorne was the younger son of a Belgian banker, General Alexander Lexy Koch de Gooreynd, who served his country in World War One and London councillor, Priscilla Reyntiens, who was the granddaughter of the 12th Earl of Abingdon.
He was knighted for his services to journalism in 1991 but was also criticised by many for some of his other views.
Many took to social media to pay tribute to Mr Worsthorne.
Former Welsh Tory candidate, Matt Smith, wrote: "Sad to read of the passing of Sir Peregrine Worsthorne, former editor of the Sunday Telegraph and author of 'The Myth of Socialism', a great work of Tory philosophy."
Politics lecturer, Adrian Hilton, added: "Very sad to hear that Peregrine Worsthorne has died. His Old Rectory is just down the road from me in Hedgerley: I often walk behind it with the dogs. Perry was a vast repository of wisdom and always a pleasure to talk to."
Mr Worsthorne is survived by his wife and daughter.