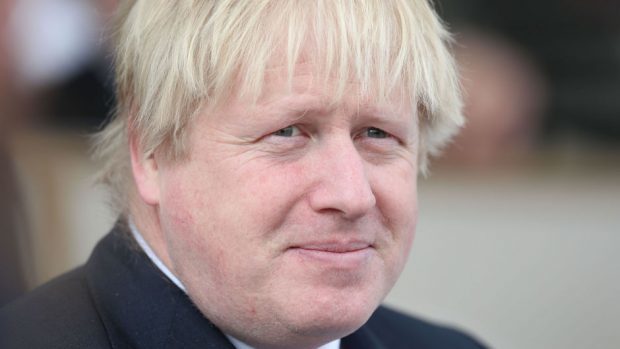 There are many exquisite humiliations in the so-called "deal" with the EU that parliament is being asked to endorse on Tuesday – but the essential problem can be boiled down to this: Theresa May's deal hands the EU the indefinite power to bully and blackmail this country to get whatever it wants in the future negotiations.
And if history teaches us anything, it is that our European friends will not desist until they have worked out a way to plunder Scottish waters for their fish.
It is wretched that we have already agreed terms – in the so-called "backstop" arrangements – that would keep the UK in the customs union. That means that we simply will not be able to do any serious free trade deals, because we will not control our own tariffs.
We will have to levy the tariffs set by Brussels on our borders and at our ports – and we will have to send 80% of the cash to the EU.
It is perhaps even worse that the UK will have to remain in large part run by EU laws – with no representation in Brussels – unless we are prepared to see a real rift with Northern Ireland and a customs and regulatory border down the Irish sea.
No British PM could agree to such a break-up of the Union – and the reality therefore is that we would have to continue to observe the myriad single market rules, bossed around by the EU, and yet with no say on those rules.
But by far the worst aspect of this "backstop" arrangement is that we cannot get out of it without the express approval of the other side. They have a veto on our exit.
It is quite incredible that any government could agree to such terms. They resemble the kind of diktat that might be imposed on a nation that has suffered a military defeat.
The EU veto means that any single EU country can block agreement on our future trading arrangements and to keep us locked up in the backstop, until they get what they want.
The Spanish will make another push for Gibraltar. The Germans will almost certainly want concessions on EU migrants. And the French President Emmanuel Macron has made it clear that he will not let Britain out of jail until we have satisfied his demands for UK fish.
Until we do satisfy those demands, it is an extraordinary feature of the backstop arrangements that although in principle the UK can take back control of its waters, there is a terrible sting attached.
The EU can divide our country and impose tariffs on British fish. Yes, that means fish tariffs between Scotland and Northern Ireland, imposed by Brussels.
And as long as we have no real choice but to observe EU rules for goods and agrifood, the whole of Scottish fishing and aquaculture industries will be subject to the effective control of the EU, and yet with no say for the UK.
The EU side knows full well that these arrangements are so oppressive that we will have to give them what they want – an agreement on "quotas and access", as already specified in the political declaration.
In other words, we are going to reinvent the whole Common Fisheries Policy – but with the other side effectively holding all the cards.
This is not the freedom to run our own fisheries policy. This is not what was promised to the people of this country – let alone the fishing communities of Scotland.