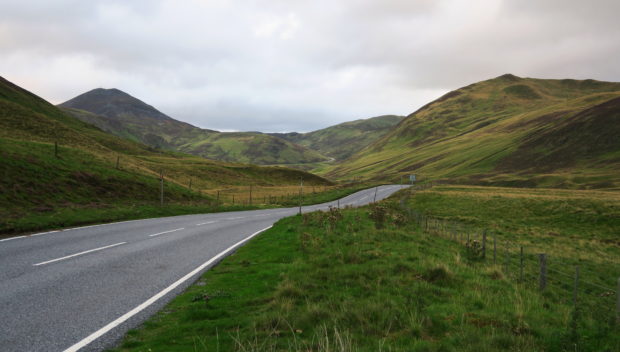 It is perhaps no surprise that the BBC will broadcast next year's Winterwatch, Springwatch and Autumnwatch series all from the Cairngorms National Park.
In the heart of some of the most stunning mountains in the UK, many of us will be excited to witness another dramatic year in the lives of ospreys, red squirrels, mountain hares and more.
Today is International Mountain Day. We all appreciate a panoramic mountain shot in the book on the coffee table, but we can forget that many of the things important to our daily lives rely on mountains – that is why this year's theme is #MountainsMatter.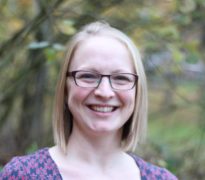 Globally, mountains provide us with water and food, and they are home to a quarter of all plants and animals. They provide opportunities for renewable energy and show us early warning signs of changes in climate. Mountain destinations also attract 15-20% of global tourism.
The picture is no different in Scotland. Scotland's hills are not particularly lofty when compared to other countries – Ben Nevis, the highest, is 1,345m (4,411ft) high – yet 46% of the country is described as 'mountainous' by the European Environment Agency.
These mountainous landscapes provide many benefits to people in Scotland and across the UK – our drinking water, food from upland farms, timber from forests, and a place to escape to from our busy towns and cities. We harness renewable energy from the wind and water that blows and flows in the hills, and we recognise the importance of woodlands and peatlands for combating climate change and reducing flood risk downstream.
Cairngorms Connect, a partnership of neighbouring land managers in the Cairngorms, has recently committed to a 200-year vision to enhance habitats, species and ecological processes across 600km2 (about 10%) of the National Park. Covering mountains, ancient woodlands, rivers and lochs – the habitats of some of our most iconic species – this restoration project is the largest of its kind in the UK.
Expanding forests and restoring peatlands will provide a range of benefits – for both wildlife and people – and the partners expect the project to contribute to the quality of life and well-being of visitors and local people.
But not many of us choose be 'local people' in Scotland's mountains. Our uplands have some of the lowest population densities in Europe. We value these places as iconic national assets that are part of our identity, yet most of us prefer to live elsewhere.
This is perhaps because those of us who live and work in amongst Scotland's mountains often face similar challenges to people living in mountains elsewhere in the world. It can be difficult to make a living from relatively unproductive land, and a lot of employment relies on seasonal tourism. In some places, it is hard to access health and education services, particularly where transport provision is poor.
Young people may choose to move away, leaving many communities with a majority of residents who are no longer economically active. Buying or renting a home can also be tricky, especially when rural wages are generally lower than in urban areas and second home ownership increases house prices.
Despite these challenges, people in Scotland's remote places often show an ability to adapt, and the quality of the mountain environment is an important reason for them deciding to stay. The quality of life can be better than elsewhere – across all of rural Scotland, a higher proportion of residents rate their neighbourhood as a 'very good' place to live, as compared to the rest of the country.
Many rural businesses have diversified to take advantage of the growing tourism industry in mountain regions, and improvements in digital connectivity have allowed more businesses to locate far away from urban areas. Growing numbers of remote community groups are also taking on ownership of land and buildings to provide schools, meeting places, housing and more, investing in the future of current and future generations.
A growing movement of organisations, groups and individuals is working hard to make sure that those living and working in Scotland's mountains (and across rural Scotland more generally) are not disadvantaged by their location. The Scottish Rural Parliament is one such group – it convened for the third time last month and allowed people from Scotland's rural communities to discuss issues directly with policy makers.
Several landscape partnership projects, including one surrounding Ben Nevis, are also bringing opportunities related to recreation, heritage, biodiversity and the local economy.
These types of initiatives rely on better communication and collaboration between communities and decision-makers from all types of organisations. Like in Cairngorms Connect, there is growing recognition of the importance of working together to protect and enhance our mountainous landscapes. And we need to work together to nurture and protect the people who live there too.
The recent report of the National Council of Rural Advisors found that our rural economy is 'bursting with talent and potential'. Although humans are unlikely to feature in the next nail-biting drama on Winterwatch, we are a vital part of a landscape that delivers so many benefits for us all.
---
Dr Jayne Glass is researcher at the Centre for Mountain Studies at Perth College, University of the Highlands and Islands