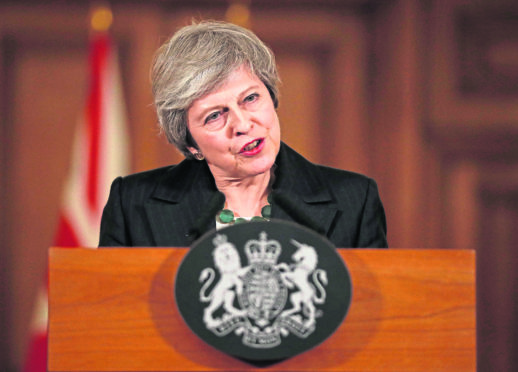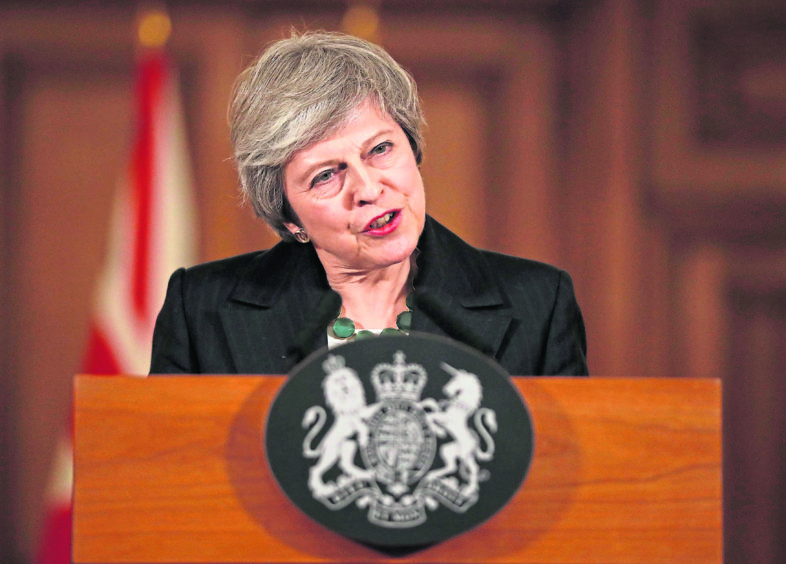 One of the joys of penning these muses is the freedom offered by the editorial team at the Press and Journal over my topic du jour.
There is a space waiting to be filled with my ramblings on whatever subject takes my fancy. 850 or so words designed and crafted, we hope, to entertain, amuse, challenge or occasionally amuse the reader.
And so here I sit on Sunday morning,  contemplating the options and pretending that I have a choice. There would be, in normal times, a plethora of possibilities: On the state of our public services, the Salmond Affair, Andy Murray, gridlock in the US Budget, the impending Scottish Budget and it's impact on local services, or even Greggs vegan sausage rolls and Piers Morgan's fake outrage.
But, tempted as I am, and especially when it comes to the issue of tasty pastries, we both know it has to be Brexit.
And so, dear reader, here we go again…..
On Tuesday evening the House of Commons will vote. Indeed, MPs will have several votes to decide the fate of our Country.
Precisely how many and on what has yet to be decided. That is up to the Speaker. But there should be one central vote to approve or reject the May deal on Brexit.
The so-called Meaningful Vote. I say "should" be, since it is not even certain that it will come to that since, depending on the amendments selected, we could have a motion so altered that it ceases to be meaningful any more.
It is well within the capabilities of the Mother of Parliaments to produce the Mother of all Fudges. But let's assume the crucial question is asked.
On Tuesday evening, will it be May's day, or Mayday?
And, just for fun, what if the vote is tied? The Speaker, John Bercow, gets the casting vote. By convention it goes to the status quo. Parliament has voted for Brexit by authorising the triggering of article 50. Is the May Deal or No Deal the status quo?
Anyway, although I still believe there is a slim chance that the PM can win, let's assume that Parliament votes against the Brexit deal agreed by the EU. What's next?
The Prime Minister has three days to tell the House what her plan B is. Jeremy Corbyn will be under pressure to table a formal motion if no confidence in the Government to trigger a General Election. He promises he will. But does he really want one?
Because there has, rightly, been much focus on the strength or otherwise of the Government. But the vitality of a democracy is also measured by the effectiveness of its Opposition.
And here, we have been badly let down. Let's look at his options if the May deal falls on Tuesday.
He wants to be Prime Minister. So he wants a General Election. But he refuses to say whether, in a snap GE campaign, he would be campaigning for or against Brexit.
That would be up to Labour members, he claims. Except that his rational for forcing an election is so that he can negotiate a different Brexit. At this point, I could traduce the chance of him getting anything out of the EU materially different from that already agreed, but let's leave that for another day.
Instead, what if he can't force a General Election? Does he then back the calls for a People's Vote and turn his back on his promises to respect the first referendum?
If, in such a re-run, there could even be a clear result, what then? If the issue is settled, his chances of power reduce.
In truth, his tactics amount to little more that crossed fingers and naked opportunism. He doesn't want to be responsible for Brexit. He hopes the existing Government will see Brexit through, possibly on a no-deal basis, and he can then sweep to power to pick up the pieces. He wants the future fame without any present day blame.
So finally, what do I think will happen? In truth I haven't a scooby, but I'm fairly sure that there will be a Brexit. I fancy the EU will make a last-minute concession. Article 50 might well get extended so we go into extra time.
But there is one thing I am certain of: we must get back to some kind of normality. The country has had enough of this mayhem and madness.
There are too many big issues being sidelined by Brexit. Failure to agree this week by our MPs will be a failure of our democratic system.
And fixing that would only prolong the pain for us all.