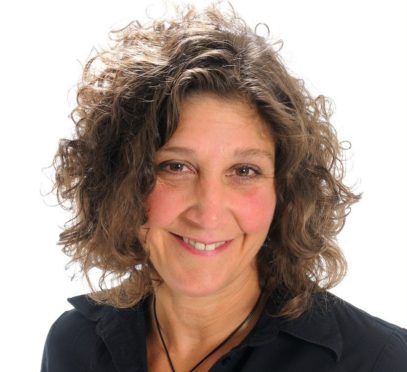 Spring is usually a time for optimism: another winter endured and thoughts turning to long evenings out and the chance to embrace the elements.
However, as people in the north-east and across the Highlands know, the weather has a powerful influence over our lives and extreme weather can cause havoc and misery at any time of year.
Imagine then if you lived in Beira on the Indian Ocean coast of Mozambique, a city more than twice the size of Aberdeen. Three weeks ago Cyclone Idai swept ashore there, destroying or badly damaging nearly all its buildings, roads and bridges along with other key infrastructure.
By the time it had blown out, the cyclone had also swept through Malawi and Zimbabwe killing more than 750 people and leaving almost three million people in need of humanitarian assistance as floods submerged vast swathes of agricultural land – at its peak the inland sea would have covered half of Aberdeenshire.
It is when disasters strike on this scale that international relief efforts must be well co-ordinated – in the UK, the Disasters Emergency Committee takes the lead.
For over 50 years, the UK's leading international aid charities in partnership with the main broadcasters have built up a powerful network of expertise and compassion under the simple motto:  Together We Are Stronger. It has inspired millions to donate as it provides a clear one-stop-shop for those who want to help, making sense of what's happened and making it easy to donate.  Our member agencies like Christian Aid or the British Red Cross have the expertise to know how and where your money should be spent, working together to save duplication, working with local agencies and leaders to make sure the aid delivered is appropriate for the context and aligned with the affected countries' immediate and longer-term priorities.
Thanks to the generosity of readers and so many others, the DEC has already raised more than £2 million across Scotland, around £27 million across the UK.  The sense of international solidarity and compassion is inspiring.
Your money is already being put to good use.  Our DEC member charities are supporting locally led efforts to deliver clean water, emergency shelter and blankets and food such as pulses and maize flour as well as vital medical and health assistance.
As you can imagine, the need still far exceeds the funds that have so far been raised.  In the coming days, further donations are vital to help us build and sustain the relief effort.
With stagnant water all around, disease is the looming threat to life.  With bore holes and water systems destroyed, desperate people will drink water from street puddles.  One temporary shelter is currently home to 3,000 people with just six toilets, conditions where disease thrives and can quickly escalate into a major health emergency when exhausted, vulnerable people are forced to live like this. Oxfam is urgently supplying clean water and materials to build emergency toilets, the British Red Cross team has set up a field hospital in Beira whilst also distributing life-saving water purification tablets.  The Mozambique government is rapidly vaccinating vulnerable groups as cholera can lead to death within hours.
55,000 women in Mozambique and Malawi alone are due to give birth within the next six months. They face labour in these desperate conditions with anaemia and lack of breast milk a further threat to babies born into this chaos.  With donations, our members like Christian Aid can now deliver highly nutritious corn soya food supplements to boost breast milk production.
Half of all the people affected by Cyclone Idai are children.  Along with other vulnerable groups they face even greater risks so urgent efforts are already being made to reunite families and provide safe spaces to give at least some of the children a bit of extra protection and somewhere to find at least a semblance of normality.
On top of all that, the storm hit in harvest season destroying crops, livestock and of course the meagre income that they generate to support families and local economies.  In another bit twist, drought preceded the storm so many people were already at greater risk of hunger even before the disaster.
The damage to Beira, the main port for the region will mean it will take years to fully recover.  The vast low -lying surrounding area remains at greater risk from the effects of climate change.
However, with your help, there is hope.  We know many people across Scotland are proud global citizens, keen to stand with their international brother and citizens in times of crisis.  You or others in your community may already have strong links with the region through the inspirational Scotland Malawi Partnership.  So, if you can, we urge you to donate to www.dec.org.uk, and show solidarity with communities who, through no fault of their own, have been shattered by the deadly power of nature.
---
Sally Foster Fulton is the head of Christian Aid in Scotland and chair of the DEC Scotland Cyclone Idai Appeal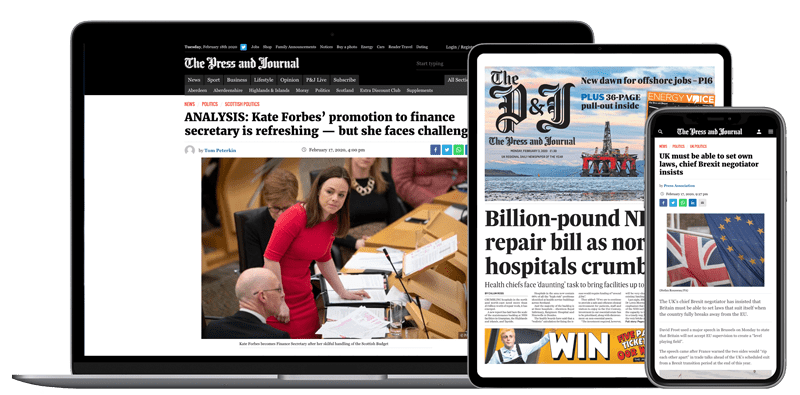 Help support quality local journalism … become a digital subscriber to The Press and Journal
For as little as £5.99 a month you can access all of our content, including Premium articles.
Subscribe