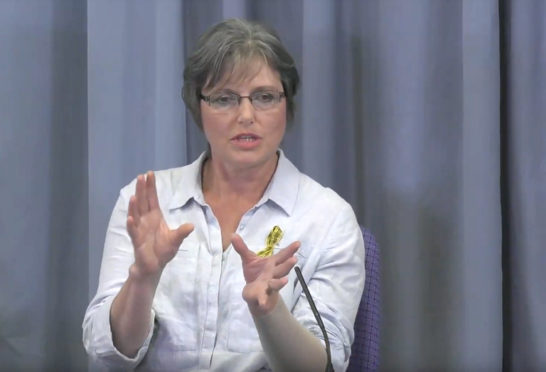 As a playwright I was first introduced to the contaminated blood scandal through writing Factor 9, based on the testimonies of haemophiliacs Bruce Norval and Robert Mackie.
Bruce became infected with Hepatitis C and Robert with Hepatitis C and AIDS as a result of their treatments.
Researching the play revealed a catalogue of horrors, looking first at how blood was harvested on an industrial scale in the American prison system, learning how criminality and corruption would lead a trail of disease directly to the door of the NHS.
More horrors would unfold as the story was revealed, learning how blood was harvested from corpses in Russian morgues, how a commercial blood products company would knowingly sell off AIDS-infected stock to Third World markets in order to protect its profits. Far from acknowledging warnings by the World Health Organisation and others, the NHS continued not only using commercial blood clotting products from America but also used British prisons in the UK for the harvesting of blood to produce its own Factor 8 and Factor 9.
I thought I knew what our national health system, enshrined in a post-war philosophy of universal care, was all about. I was forced to think again. Perhaps most shocking of all was to learn how haemophilia centres in the UK, initially set up for the care of those suffering from a debilitating bleeding disorder, would effectively become laboratories for researching and monitoring infectious diseases. Giving routine blood samples at quarterly reviews, the stored blood of haemophiliacs could be monitored at regular intervals before, during and following the onset of an infectious disease.
To be a haemophiliac and the height of the AIDS crisis was to be more than just highly vulnerable to a potentially fatal disease, in some cases it was to be put directly into the front line of global medical research.
It was Scottish-produced Factor 8 which would infect Robert Mackie with AIDS and lead to him being used in a non-consensual medical research programme.
The Infected Blood Inquiry sat in Edinburgh for a total of eight days this month as part of its UK wide investigation and I sat through some of the evidence
As Robert's wife Alice's witness statement showed, his diagnosis was kept from him for a period of two years and seven months. It would be years later before the Mackies would discover how Robert had been a patient in a cohort study set up by his Edinburgh consultant Dr Ludlam to examine the effects of AIDS on infected haemophiliacs. Alice also told how she was inexplicably asked to give a blood sample at a time when clinicians knew Robert was infected with HIV. In her closing remarks Alice referred to these as 'unacceptable, unethical and criminal' practices, asking that secrets are exposed along with those responsible.
With 'consent' listed in its Terms of Reference, it is surely incumbent on this inquiry to investigate when and why haemophiliacs became involved in any medical research programmes used in the monitoring and treatment of infectious diseases. And when heat-treatment was found to be capable of purifying blood products of the AIDS virus, how was the efficacy of heat-treated product tested, who was it tested on and was testing done with consent?
Since the 1970s around 4,800 haemophiliacs in the UK were infected with Hepatitis C with around 1,200 of these also infected with HIV/AIDS, resulting in a mounting death toll with an estimated 2,400 fatalities.
If these industrial-scale figures have been quoted often enough to create a numbing effect, or be sufficient to beggar belief, the Infected Blood Inquiry brought home the profound depth of human tragedy and suffering as witness statements were heard.
Each was affecting and harrowing in turn. At the inquiry we heard about families devastated by the loss of their children. There was talk of degradation and abandonment at the hands of a health care system and successive governments, the stigma of living with disease and its impact on daily life, the dreadful side-effects of prescribed drugs, the corrosive effects of poverty. The loss or destruction of patient records is a recurring theme.
This was a core sample of a nationwide community destroyed over four decades by malpractice and institutional negligence, an abandonment of the principle that the worth of a civilised democracy is founded on its ability to care for those most vulnerable.
In her statement to the inquiry Christine Norval described the fear of cross infection during pregnancy after husband Bruce had been diagnosed with Hepatitis C. She further described how fatigue from years of campaigning has also had a devastating impact on their family. Christine Norval closed her statement by hoping that one day her family might find some semblance of peace and normality.
It is because of Bruce and his fellow campaigners and their decades-long fight for justice and truth that the Infected Blood Inquiry is finally happening. It is now up to this inquiry to pursue any unethical practices with the full rigour of its powers, and to agree adequate financial settlements for all those infected and affected, in the hope that some form of closure might one day be realised.
---
Hamish MacDonald is a freelance author who has written for theatre, TV, radio, stage and print. He was Scots Scriever at the National Library of Scotland from 2015-17.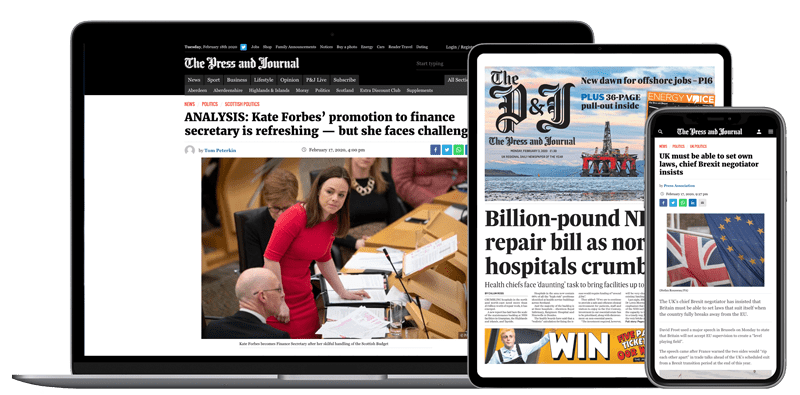 Help support quality local journalism … become a digital subscriber to The Press and Journal
For as little as £5.99 a month you can access all of our content, including Premium articles.
Subscribe