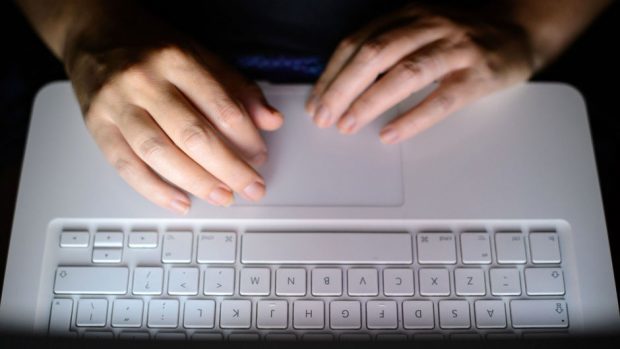 I find myself thinking a lot about how technology is changing our lives and what that means for our courses and our students.
I'm currently 'writing' this in my garden, by dictation, using speech recognition software on a tablet. When I want to check facts, I simply reach for the search engine on my phone and can access more information than I can possibly use. How different that is to my experience as a student 30 years ago, when the information I could access was limited to the books that were on the library shelves and I wrote my essays using pen and paper and a trusted bottle of Tipp-Ex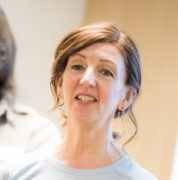 The pace of change in all areas of our lives is increasing, sometimes it seems at an overwhelming rate. From the introduction of autonomous vehicles, to police use of facial recognition systems and drones delivering our shopping, there are new opportunities and challenges every day.
The world of work that our graduates face is changing too. Roles such as blockchain developer, ethical hacker and cyber security analyst didn't exist 30 years ago. It's hard to predict what employment opportunities will look like in another 30 years or even in the four years it takes to complete a degree programme. Some industries will change radically, maybe 8% of global manufacturing jobs will be displaced by automation by 2030. For many professions, the nature of the work that's needed will change: think about accountancy or the legal profession, where much of the labour intensive number work or legal searches can be done by machines. What skills will it take to be a successful accountant in the future? It may be very different to what we have needed in the past.
So how do we prepare our young people for this world where rapid change is the norm? How do we give them the skills they will need to succeed when the way we do things will change again and again?
One thing is certain: we will need more people with skills in computer science and digital technologies. Currently around 100,000 people are employed in technology roles in Scotland, with another 13,000 new entrants needed every year. These are well paid jobs – with an average income around £37,500 compared to £28,000 for the national average. We need to make sure that we are training enough young people to take on these roles to help develop a thriving economy.
But there are significant challenges with this. Currently around 4,000 graduates in computer science, plus another 1,000 apprentices, complete courses in computing disciplines each year. Compare this to the 13,000 needed annually and it's easy to understand why 50% of Scottish tech employers say they struggle to find people with the skills they need.
Why is this? Part of the answer must lie in our schools. In Scotland, there is a serious shortage of teachers able to deliver certificate-level programmes in computer science. In 2016, 17% of Scottish secondary schools had no computing subject specialist. Without this, how can we hope to inspire our young people about a potential role for them in technology? We need to think hard about how to attract girls to computing. Only 18% of computing students and 23% of the technology workforce are female.
There is another perplexing problem. With all of these exciting job opportunities, good salaries and a limited pool of graduates, we expect computer science graduates to have the lowest rates of unemployment, right? Not so, unfortunately. Unemployment rates six months after graduation for IT graduates are at 9% – significantly higher than the average across all graduates (5%). The reasons for this are likely to be complex, though research suggests that we need to look hard at the skills we are developing in our computer science graduates. Are they fit for the rapidly changing needs of employers – developing both cutting-edge technical skills and, just as importantly, softer skills such as problem solving and the ability to communicate well with non-technical colleagues?
Education needs to respond to these challenges and quickly. Developing a solid relationship between education providers and industry is central to making this change.
Across Scotland, universities and colleges are working together on this, through the Digital Skills Partnership. Facilitated by the tech industry body, ScotlandIS, and supported by the Scottish Funding Council and Skills Development Scotland, this group brings employers into much closer relationships with those delivering education and training. The partnership links lecturers with 'critical friends' in industry, creates industry-relevant curriculum materials and promotes stories of inspiring role models.
At the University of the Highlands and Islands, we've been fortunate to work closely with the global technology company IBM, based on a shared ambition and approach to addressing these challenges. So, this week sees the launch of our new degree, BSc (Hons) applied software development, which takes a new approach to developing skills and knowledge, to prepare our graduates for the industry of today and tomorrow. Our students will focus on how software can be applied, for example to solving 'wicked' issues like climate change or supporting healthcare for an ageing population. Evidence suggests that this is more likely to attract a good mix of learners from a range of backgrounds.
Last year we also developed a new programme (Additional Teaching Qualification) so secondary school teachers can become registered to teach computer science. We have also been working with future nursery staff to give them the confidence to inspire our youngest learners in STEM. Initiatives like this should build a pipeline for the computing graduates of the future.
These are exciting times. Digital technologies provide huge opportunities for the development of a thriving economy in a rural area like the Highlands and Islands. We need skilled people to help us to stay competitive. So, if you or your children are currently considering career options, why not consider the huge range of roles that are open within the technology sector? There are many different ways to train, from intensive coding boot-camps, to apprenticeships and degrees or conversion Masters. Whatever your interests, having skills in digital technologies can help you to make your contribution to changing our world.
---
Dr Susan Engstrand is Dean of the Faculty of Science, Health and Engineering (Interim), University of the Highlands and Islands