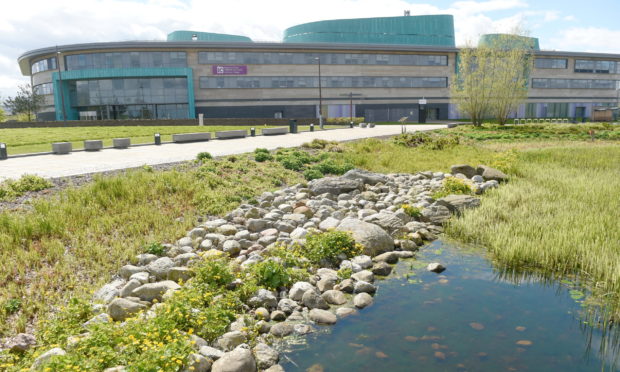 When I returned home to the Highlands and islands 17 years ago, my university colleagues in the south of England gave me presents of thermal underwear to cope with the extreme cold and a wilderness survival book.
There was a general feeling that I was moving to some quaint backwater in Brigadoon, policed by Hamish Macbeth. What I experienced was a leap forward in technology far beyond that being used elsewhere.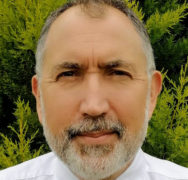 Suddenly, I was moving from a world of blackboards and chalk to an organisation that used more video-conferencing than all of the UK universities combined, possessed a network that connected people across half the land mass of Scotland and used technology to bring learning and support to people in their own communities, rather than requiring them to leave home to study and perpetuate historical depopulation.
Fast forward to this spring and universities and colleges have had to adjust rapidly to a new reality. Educational institutions have transformed operations in a few weeks in ways that would have been unthinkable prior to this crisis. The disruption has been particularly challenging for traditional universities: how do you change learning and teaching based on centuries-old methods of lectures and tutorials? How do you provide pastoral support for students when campuses are closed and they are facing unparalleled challenges?
National research on student mental health and wellbeing during the pandemic suggests significant experiences of social isolation, anxiety and demotivation. New students will have had a long gap from formal learning and changes to school marking might lead to fears about authenticity and imposter syndrome: do I deserve to be here? For some, lockdown has put a strain on family relationships, and finding physical space and quiet at home to study has been difficult, while broadband access in some parts of our region still needs to be improved.
Students are also naturally concerned about the economic impact of Covid-19 on their employment prospects, as well as the short-term financial hardship many are experiencing through the loss of part-time employment.
As the father of two university students, I want reassurance that my own children will be safe and that their wellbeing is being considered by their institution. All universities are now moving into the online space to support their students, something the University of the Highlands and Islands has done for many years.
Although we have the advantage of world-class technology, the key focus is not on the technology itself but how we use it.
We must build relationships with students, respond to their enquiries and demonstrate that we understand the challenges they face and care about their wellbeing.
We offer students counselling through an online service, refer them to a wide range of information and support resources that connect them with other students, specialist advice and self-help activities from yoga and mindfulness to the importance of exercise, nutrition and sleep.
If our students have additional support needs, we have long led the sector in our use of technology for diagnostic assessments and support planning: for example, we have accreditation to assess students for Disabled Students Allowance by video conference, removing the need for some of the most vulnerable in our communities to travel to the central belt for assessment.
We have also promoted existing sources of financial support and created a new emergency study fund that has attracted generous benefactors keen to address the challenges of digital poverty. Our students are genuinely at the heart of all we do and our priority is providing a safe and supportive learning environment that allows everyone the opportunity to flourish.
Universities and colleges will play a vital role in supporting the recovery of our economy following the Covid-19 pandemic. The nature of employment will change and we are working with employers, communities, and learners now to respond to their evolving needs.
Our Careers and Employability Centre has been delivering a virtual service to students and employers for many years, long before the pandemic. This helps us bring parity of support to our students regardless of where they live and a flexibility that removes geographical barriers to those in remote and rural areas, those with caring responsibilities and work commitments and students with disabilities, all of whom appreciate the absence of any travel requirement.
As a proud Highlander, I find that people do not always realise what our regional university has achieved in its short life and how well we have performed compared to other institutions: from vocational further education courses to degrees, masters and PhDs, we have some of the most satisfied students in the UK.
This year's student nominations for staff awards attracted almost twice the previous record, suggesting they appreciate the efforts of staff during the pandemic. The crisis has demonstrated that we have a university very much of this century.
At other institutions, the disruption caused by Covid-19 may prove to be advantageous in driving through changes that should have been adopted sooner to meet the needs of modern students. For now, the University of the Highlands and Islands is ready, we are open and we are looking forward to starting the journey with our incoming students.
Having said all that, though, and having shivered in the garden in summer typing this, I have to admit that my ex-colleagues maybe weren't completely wrong.
---
Dr Iain Morrison is the Dean of Students at the University of the Highlands and Islands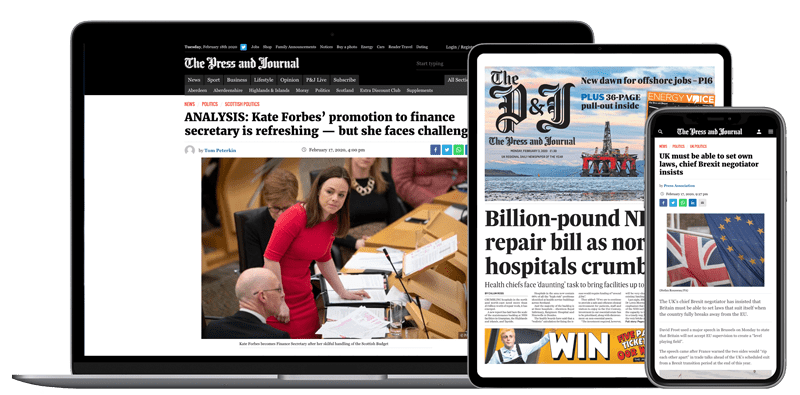 Help support quality local journalism … become a digital subscriber to The Press and Journal
For as little as £5.99 a month you can access all of our content, including Premium articles.
Subscribe