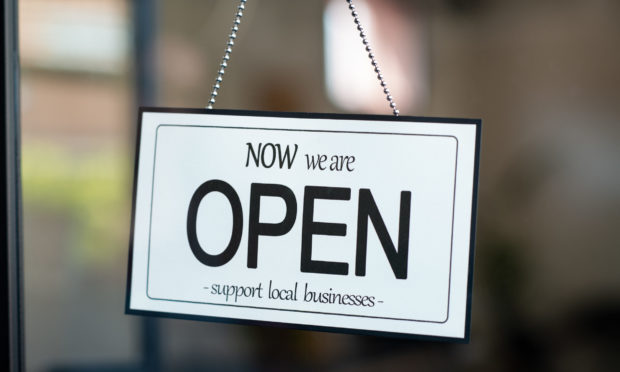 I'm delighted to see five new jobs will be created in Wick after a £1.7 million investment by Shore Seaweed. I know that in the grand scale of things five jobs may not amount to much but they matter greatly in a local context.
I have always believed that going local is the way forward, and the Covid-19 epidemic has only strengthened that view. All of us, whether we live in London or Lochboisdale, live in a community and the more we engage with it and contribute to it the better for all of us. For no man is an island unto himself…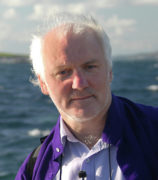 Take London for example – remarkable huge city. Yet, folk mostly live locally. They may (pre- and post-Covid-19) travel across the metropolis to work or to go to the theatre or whatever but mostly they shop and enjoy their leisure where they live – why go into Piccadilly Circus, where all the tourists are, when you can go to the local cafe down the street?
If Covid-19 has taught us anything it is that the local shops have been fantastic in stepping up to the mark. Along with community volunteers, they're the ones who have done home deliveries and kept the show on the road – the local butcher, fishmonger, grocer, Post Office, Co-op, to mention a few, have been terrific. Why should we betray that loyalty and service by then heading off to the major superstores in Inverness when lockdown eases?
Retail services are only a part of the picture, however. For rural areas such as where I live, economic development is also essential. Basically, that means jobs. What jobs and industries can we develop here in the Highlands to try to stem the continuing exile of young people towards the big cities?
That trend has been going on for centuries, and with reason. In my own native island of South Uist, when I was growing up, school education finished at age 14. If you wanted to go on to do highers and any form of further education you had to go to Fort William (if you were Catholic) or to Portree or Inverness if you were from the Protestant island of North Uist. Few came back.
It was only with the re-organisation of local government in 1975 that the southern isles pupils (Barra, Eriskay, South Uist, Benbecula, Grimsay, North Uist and Berneray) had access to post-14 education in the islands. Not on their own island but up in the major metropolis of Stornoway, where they hostelled. It was 1990 before Uist (both North and South) got its own school at Liniclate in Benbecula. Barra was finally given that basic right and got a full secondary school of their own in 1992.
So for generations young island folk were literally educated out of their communities. The (sea) highway to the mainland was powered by lack of jobs, which is why it has always been important to develop the local economy. And what a huge topic that is, stretching back centuries.
Land has always been an issue and is at the heart of the problem. Hundreds of thousands of acres of land throughout the Highlands is in private hands for sporting and investment purposes, and though community buy-outs have reversed that trend a bit over the past few years, land and house prices remain major obstacles for young people who want to work on their native heath.
The late, and sometimes lamented, Highlands and Islands Development Board was established in 1965 (with an initial staff of just six people) in the heady days of Harold Wilson's "white heat of technology" government. It succeeded in giving voice and impetus to the area, even though there were many failures along the road. Too often their mantra was to support "big industries" such as the Invergordon Smelter (which certainly brought thousands of jobs to the area) though they also had a wonderfully experimental aura, ranging from supporting a perfume shed in Barra to the splendid tulip bulb-growing venture in North Uist. But if you don't try, you don't succeed, and it's a huge tragedy that the risk-taking and the venture-invested enterprises of these early days succumbed to the latter-day penny-pinching Thatcherite "enterprises" of more recent years.
I'm glad that the Wick development is associated with a natural, as opposed to an industrial, product – seaweed.
I grew up in Boisdale, which boasted a splendid Alginate Industries Factory in my childhood – local crofters gathered seaweed which they then processed locally and ended up in ice-cream cones in Blackpool and in lipstick in Paris.
And, by the by, it settled the argument over whether factories and the Gaelic language could co-exist: I never heard better Gaidhlig in my lifetime than from these splendid workers feeding the furnace in Boisdale!
So, good luck to the seaweed snacks company in Wick. We have an abundance of natural produce, on land and shore and in the sea, which are clean and healthy and ought to be the basis of making a good living. Fresh salmon and seaweed anyone?
---
Angus Peter Campbell is an award-winning writer and actor from Uist