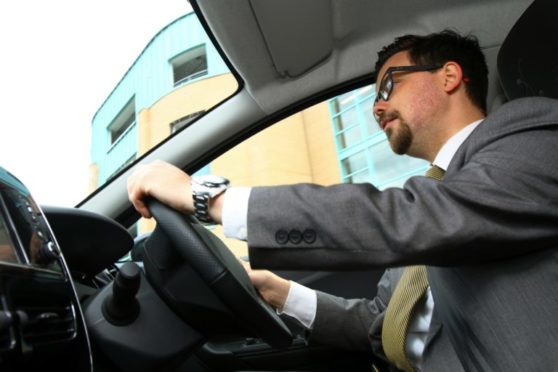 Over the last several weeks, Press and Journal reporter Jon Brady has been interviewing cyclists, urban planning experts, policymakers and campaigners to understand why demand is growing for more active travel infrastructure. Here, in a piece originally written following a series of reports from Dundee, he reflects on his own role on the roads as a motorist.
I've been thinking about cycling a lot lately — the freedom you feel zipping about under your own steam, faster than walking with none of the cost of driving, being master of your own journey and destination. Sounds great!
Except I haven't ridden a bicycle since I was about 12. Put off by a few scrapes and dismounts — sorry, mum — I've become one of those people who relies on the car to get out and about.
I love driving. By that, I don't mean the commuting to work. That's awful. I mean the act of driving, the synergy of feet and hands with gearstick and pedals. Nothing tops a (safe and legal) B-road blast from time to time. But driving into town? Fuggedaboutit.
I started getting the bus to work last year to cut down on my mileage and save a few pennies, but when the weekend comes I'd usually hit the roads for a firing of cylinders and rattling of redlines – and to pick up the messages. At least, that's the excuse.
But as of late I've done this far less than I used to. I feel guilty hitting the road in my car because, after spending weeks speaking to people about and researching cycling, I know a plausible alternative is out there.
The Pandemic Pedal Power series I've been assembling for The Courier has shown me that cycling can be a genuine alternative to driving, if the infrastructure is there or at least if the cars are not.
During lockdown, roads empty of commuter traffic have coaxed otherwise shy cyclists out for the first time, and air quality has vastly improved — especially in Dundee and Aberdeen, home to some of the most polluted avenues in Scotland.
Speaking with figures from the evangelical Mikael Colville-Andersen to Dundee City Council's conciliatory cycling spokesperson — who admits that the city's brand new Waterfront ring road isn't up to scratch — has given rise to an itch every other day to give cycling a go. And yet.
And yet.
The traffic is returning and cyclist numbers are hinting at dwindling. Dundee City Council continues to mull over where it might put some pop-up cycle lanes, almost four months on from lockdown, while Glasgow and Edinburgh create lanes in record time.
Without any infrastructure in place, I'm not sure I will be joining those who have braved the roads, some of them for the first time in decades – as much as I'd like to for shorter trips.
Longer trips, perhaps, justify personal transport — at least until frequently disjointed public transport systems are connected more efficiently.
It takes me a shade under two hours to drive to my parents' home in Glasgow, burning around £10 of fuel. Using buses and trains, the time taken doubles – and the cost quadruples for a one-way train ticket.
My apprehension also comes down to the fact I don't think I can trust other drivers to share the roads as much as I'd like them to. I try to be a considerate motorist, giving 1.5 metres' space to cyclists as I overtake and easing off to let pedestrians ahead dart across the road if they want. But do I believe other drivers are quite so considerate? I wouldn't say so. If you were a seasoned cyclist, you could say that's on me.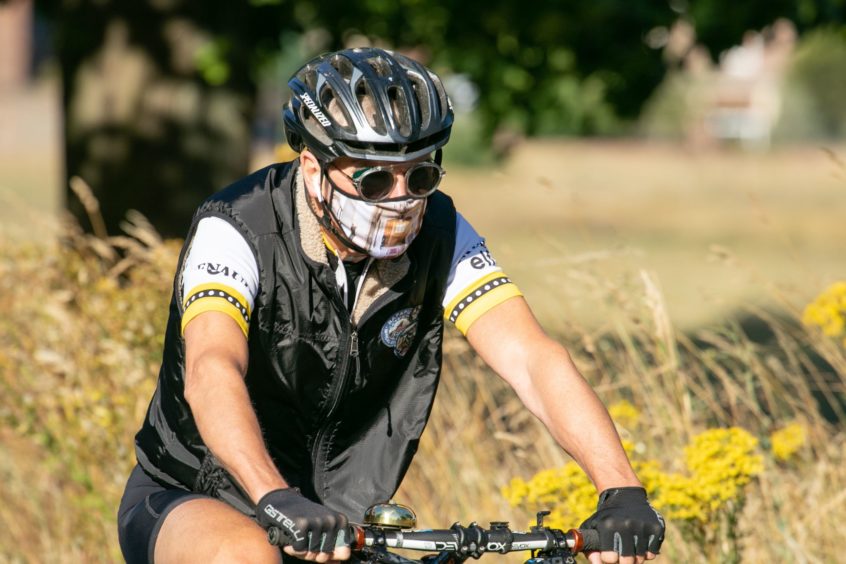 And yet if life were like it is in Copenhagen, or Amsterdam, or Utrecht, where the cyclists have their own road space, their own traffic lights, a whole city behind their choice to get about on self-propelled pedal power? I'd be first in line at the bike shop. I want to be.
I don't want to use my car to go into Dundee city centre. I don't want the convenience of parking right outside the shop or business I'm visiting, nor do I really want to clog up one of Dundee's seven city centre multi-storeys or countless on-street parking spots.
I'd rather take the bus in, or cycle, to get where I want to go locally. A gas guzzler doesn't merit that kind of privilege, not anymore.
But knowing that a cyclist is involved in an accident roughly once every two weeks in Courier Country is enough to have me reaching for my seatbelt – for now. The sooner Scotland's cities embrace putting public transport and active travel first, over cars, the better: better for the air, better for our wellbeing, better for our local businesses.
I love driving. But in our cities and town centres, something's got to give.
A version of this piece originally appeared on Medium. These are the personal views of the author and they do not represent the views of DC Thomson Media.
---
Share your views on cycling where you live
The Press and Journal is looking for cyclists from across the north and north-east Scotland to complete our Pandemic Pedal Power survey, sharing views on how your cycling habits have changed – or even formed – during lockdown.
The survey is open to both experienced and novice cyclists, and completed surveys will be entered into a draw to win a £50 Halfords voucher.

If you have anything further you'd like to contribute to our story, email jbrady@dctmedia.co.uk with pictures, videos and anything else you'd be happy to share.