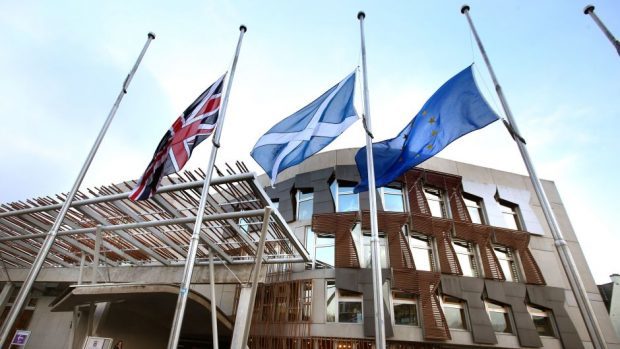 To move forward without detriment to the communities we serve would seem a reasonable goal for the Convention of Scottish Local Authorities (Cosla) as the UK speeds towards the end of the Brexit transition period.
Scottish local government has long enjoyed positive relationships with our partners in Europe, bringing both social and economic benefits to rural, island and urban communities and involving us in the evolution of policy from the very nugget of an idea.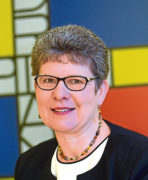 Long before I became involved in European policy work at Cosla, I was a teacher at a rural Aberdeenshire academy where I developed a Comenius project within the European Union's Erasmus educational programme, working with schools in Germany and Czech Republic.
Young people from the three schools involved worked together, learned together and even set up a tri-nation sports competition to encourage a greater diversity of young people to participate in European exchanges. The strategy worked. The benefits in cultural understanding and global citizenship were huge, and by no means unique.
Since that time I have worked with colleagues at Cosla to formulate positions to contribute to European thinking on the economy, environment and climate change, on local democracy and our local communities, on equalities and on social justice.
Scottish local government has had a strong voice in Europe and as the UK and the EU continue to navigate their way through the conditions and consequences of Brexit, Cosla will work tirelessly to ensure the voice of local government on behalf of our communities is heard both within the UK and within Scotland, as it has been in Europe.
Domestically, Cosla must be consulted formally by the UK and Scottish governments, as currently happens with the EU, on the development of policy that affects us. Without detriment.
Cosla, among others, had called for an extension of the negotiations beyond December 31 2020, but that opportunity has now passed and there is very little time left to secure a long-term agreement, implement the withdrawal agreement and the Northern Ireland protocol, and agree UK-wide common frameworks.
There will be huge implications within all this for our local councils, for their employment of staff and for the economic infrastructure of local areas. This will need to be quickly sorted through at the very time our attention and increasingly scarce resources should be focused on recovering from the Covid-19 crisis.
This was never going to be an easy task, and it seems that the best we can hope for is a minimalistic agreement being secured by mid-October.
We will though do all we can, working with UK Government, to positively influence the UK-EU negotiations, and the future relationship for our councils with the European Union and its member countries.
In this time of political and economic uncertainty, it is imperative communities across Scotland are well prepared for any eventuality. And councils will be key to that.
To that end, Cosla will continue to work with the Scottish Government on how best to support local authorities in the face of this challenge. Cosla's position has always been about securing a good deal with our closest neighbours and partners, with the interest of our local communities in mind.
However, given current circumstances, previous arrangements in place preparing for a no-deal scenario have to be reactivated.
Regardless, we support the concept of retaining a broad alignment with the EU being our most important trading partner, and we must enable Scotland to keep pace with future EU laws and targets in order to secure the best for our communities.
The strong relationships which Cosla and individual councils have built up with European nations, regions and areas remain intact and are a valuable asset. There remains scope to work in co-operation with the Scottish Government to build on our respective strengths and vast networks and to have a more partnership-based approach for the benefit of the country's international profile.
In this respect Cosla would be keen to contribute to the drafting of the new Scottish Government European and international strategies, so that local government's contribution is factored in from the outset.
We are also determined, albeit as a third country, to be allowed to continue to participate in European programmes such as Interreg – a co-operation initiative across borders through project funding – which have given support to our communities across Scotland.
The coronavirus crisis has highlighted the importance of giving these local communities, through their democratically elected representatives, a voice – local government has had that voice within Europe.
This is the time to ensure that voice continues to be heard.
---
Alison Evison is an Aberdeenshire councillor and president of Cosla