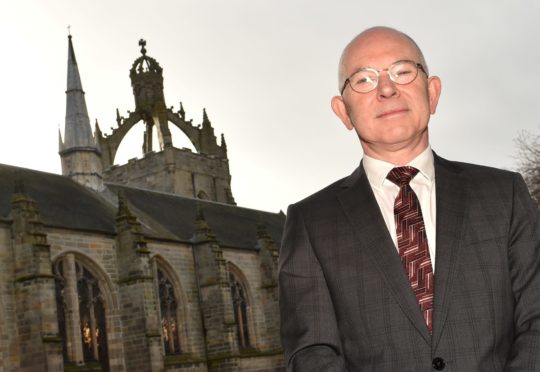 With the start of the new academic term almost upon us, we are gearing up for a return to campus that will provide its fair share of challenges – as well as opportunities to contribute to the recovery of the region that we serve.
As we navigate our return, our guiding principle is clear: the safety of our students, staff and the wider community in Aberdeen is paramount. We are ready to adapt quickly should circumstances change – either the incidence of Covid-19 or the Scottish Government's requirements of us in responding to the pandemic.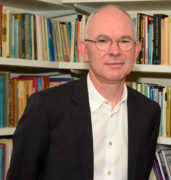 We are an institution that is grounded in the north-east of Scotland. Our responsibilities as an institution at the heart of the community, that supports the livelihoods and learning of thousands of staff and students, could not be clearer in the context of the current pandemic.
From the outset our campus planning group has ensured a co-ordinated response across the institution to comply with evolving Scottish Government guidelines including the route map through and out of the current crisis, and in our planning for a safe return to campus.
And as we look ahead to Welcome Week on September 21, and our return to teaching through blended learning on the 28th, we have introduced our Campus Commitments, which outline the measures in place to support as safe an environment as possible on campus for students, staff, visitors, contractors and the wider public.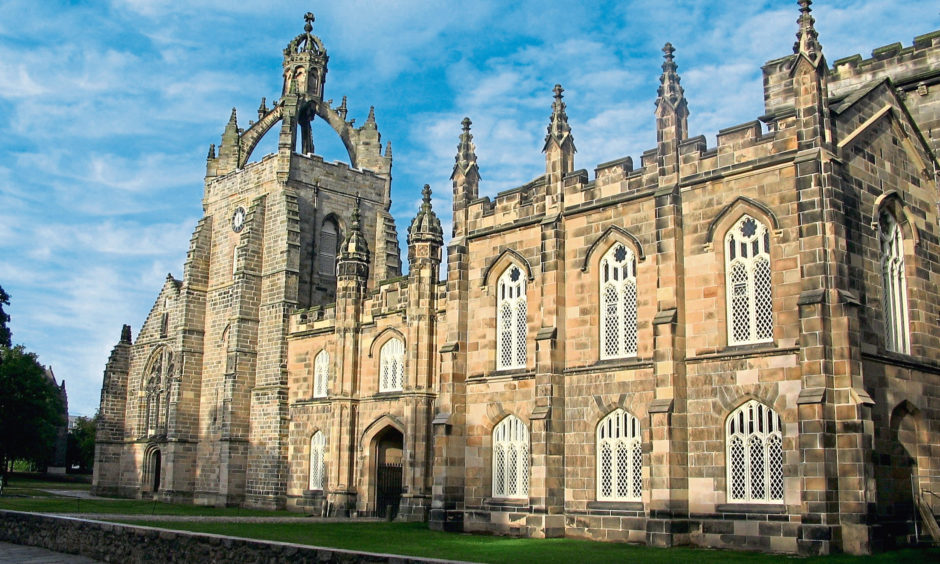 This includes physical distancing, enhanced hygiene procedures including the provision of face coverings, adaptions to our teaching, social and accommodation spaces, timetabling changes to limit the numbers of staff and students on campus, a requirement through our student code of discipline to adhere to national guidance, and blended learning to support the delivery of our degree programmes.
The university has adopted a blended learning approach to ensure that students who wish to remain at home or who are unable to travel to campus, can continue their studies online and join us whenever it is safe to do so.
It will also mean that for those in Aberdeen, there will also be a mixture of face-to-face and online teaching from our expert academics to ensure class sizes are reduced and the number of staff and students on campus at any one time will be significantly lower than in previous years.
Face-to-face delivery will focus on small group sessions such as tutorials and seminars together with the opportunity to gain practical experience, where relevant, in labs or clinical teaching, subject to physical distancing requirements.
This will be underpinned by a high-quality, virtual learning environment where students will be able to access course materials, undertake assessments, ask questions and engage with peers in a flexible way that suits individual circumstances.
Last week the Scottish Government issued updated guidance for universities to assist in returning to campus, and I am pleased that the guidance is mirrored in our current approach.
I understand the concerns of those with reservations about our return to campus, which is why we are reinforcing a message of personal responsibility to our students and staff, in addition to the measures outlined above. It is incumbent on all of us to adhere to national guidelines, and we are providing our community with all available guidance and support to assist them in meeting this expectation.
We recognise the need for partnership, especially in times such as this, and we will continue to work with our local and regional partners to provide reassurance that we are committed to working proactively with them, as we seek to maintain and strengthen confidence in our status as a positive force in the community.
Each September our students breathe new life into our community, supporting the local economy and reminding us how fortunate we are to work at such a vibrant institution with a strong international outlook.
While much will be different in the coming term, what hasn't changed is our absolute commitment to provide the best teaching and learning experience possible.
This will be vitally important, not only for our students, but in supporting the post-Covid economic recovery and the recently updated regional economic strategy which will rely on the availability of quality graduates. I am confident the measures we have in place strike the correct balance between a quality, world-class education, and the health and safety of students, staff and the wider community.
In February we celebrated our 525th birthday with the launch of Aberdeen 2040, our strategic vision for the future.
We had little idea then of how much our lives would change in 2020, but the leading role that we have played in the scientific response to Covid-19 has underlined our status as a university at the forefront of research addressing pressing societal issues.
Since 1495, we have been a university at the heart of the community that is open to all and dedicated to the pursuit of truth in the service of others. We still have that purpose, and as we look to a brighter future – and the return of our students in the weeks ahead – we are committed to playing a positive role in our region's recovery.
---
Professor George Boyne is principal and vice-chancellor of Aberdeen University