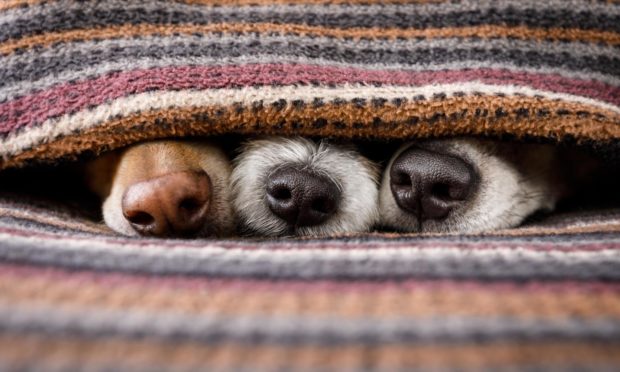 We are fast approaching the time of the year when social media timelines will be filled with images and reports about frightened dogs cowering under beds or tables, spooked runaway cats, or horses injured after bolting from their fields.
Fireworks season can be a fun time for some people, but the loud, high-pitched noises and bright flashes are often extremely traumatic for animals, who have no way of understanding what is happening around them.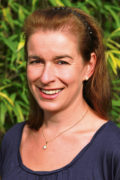 With official displays being cancelled across the country due to the Covid-19 pandemic, I must admit I am concerned about an increase in the number of unregulated backyard fireworks celebrations this year and the resulting pressure on veterinary practices, many of which may not be back to full capacity due to lockdown measures.
As a vet and a long-time pet owner, I am well aware just how nervous and scared dogs and cats can get when they encounter the bangs and bright flashes. My colleagues and I see the extent of the impact fireworks have on animals in practice year after year: scared and disoriented cats involved in hit and run incidents; dogs with dental injuries from nervous chewing on furniture; or horses with fractured splint bones or horrific impalements sustained while bolting.
I particularly remember a case where one of my colleagues reported treating a dog that had pulled out all its front teeth in trying to escape from the kennel it had been shut inside.
Signs of fireworks-related distress can vary from animal to animal. While some pets show obvious signs of anxiety, such as panting, drooling and attempts to escape, there are also more subtle signs that owners should be aware of, including restlessness and toileting in the house. Cats often hide, while rabbits may keep still and thump the ground with their feet.
Cows or sheep that are startled by the loud noises from fireworks are at risk of injuring themselves on fencing, farm equipment or fixtures and fittings within their housing. Poultry are especially at risk of 'smother', where in a fear response birds huddle together, which can result in death for some.
Horses and ponies are prey animals and exhibit 'flight' responses in response to any threat, which can result in running away or trying to escape their enclosures. The negative impact on animals isn't restricted to noise levels alone – the debris and remnants of fireworks in fields and surrounding countryside can also pose a serious risk to the health and welfare of livestock, wildlife and zoo animals. Sometimes the consequences can be fatal.
As we approach the annual fireworks season, I'd encourage pet owners to start preparing now to prevent possible injury and distress to their pets during traditional dates such as Halloween, Bonfire Night, Diwali or New Year's Eve.
Begin by creating a well-padded den for your pet to access now so that they have a safe place to hide when fireworks start. If it's a crate or a kennel for a dog, make sure it's not locked as that can increase their chance of self-injury when frightened.
On days when fireworks are expected, move small pets such as rabbits and guinea pigs to a quiet place indoors and close windows and curtains and provide background noise to help mask the fireworks.
Reports of lost or stray animals increase during this time. Ensure your pet is microchipped and your details are up to date on the database, in case it runs away from home.
Even if you don't expect your pet to be anxious, please consider staying close at hand on the noisiest evenings, providing background noise when fireworks are going off and, most importantly, staying calm yourself so your pet is reassured.
While these steps can help, they may not be enough for some pets. If your pet gets very distressed by fireworks or other noises, contact your local vet now to discuss treatment options.
This may include pheromone products to apply next to your pets' den and around the house to keep them calm, noise desensitisation techniques, and in some cases where appropriate, medications to help pets struggling with fireworks anxiety.
On my part, I'm representing the veterinary profession on the Scottish Government's group that is reviewing fireworks legislation. The group is made up of representatives from Police Scotland, Scottish Fire and Rescue, Ambulance Service, NHS Plastic Surgeons, SSPCA, War Veterans, Local Authorities and key industry stakeholders, among others.
Last year the Scottish public responded quite overwhelmingly to a government consultation in favour of stricter legislation. It's been important to get the veterinary viewpoint across and equally to have an insight into the kinds of injuries in humans and the extent of their impact on vulnerable adults and children.
The British Veterinary Association continues to support calls for a reduction in the maximum permitted noise of fireworks to 97 decibels – roughly equal to the noise made by a power lawn mower – as opposed to current levels that, at 120 dB, can be as loud as a jet engine.
We're also calling for further restrictions on the use and sale of fireworks, clear labelling, and a duty of care on users to properly dispose of debris and remnants of fireworks. Until then, I'd ask you to stop and think twice about the animals in your community and across our countryside before setting off that Roman candle or rocket this year.
---
Kathleen Robertson is Scottish president of the British Veterinary Association