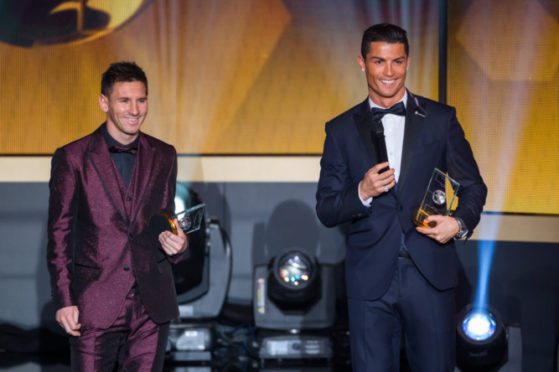 There's been a bit of an old Cristiano-Messi related spat in the Spanish media over the last week or so and yes it's true, I was coincidentally aware of its genesis.
The other day my younger daughter and I were heading to our local beach front fitness club when we bumped into the terrific football journalist from Catalan radio, Edu Polo (no relation to Marco).
He told us that the next day he was flying direct to Doha in Qatar to interview Xavi Hernandez – a trip I made with my ZoomSport colleagues in the spring as we turn my Barça The Making Of The Greatest Team In The World into a documentary film.
I warned Edu to look out for the rather unusual local conditions – being woken at 5am by the call to prayer thanks to the vast speakers attached to the top of the towers in local Mosques, the vicious traffic problems and the fact there was a tiger on the loose around the local streets when we were dandying about in Doha.
Just by the by, I also warned him to look out for ex-teenage boy band superstar Ally Begg who's also a full-time mega Dandy.
It's Ally, in case you weren't aware, who from his work as a producer for BeIn Sport Qatar, keeps posting these marvellous videos of Ruud Gullit, Kevin Keegan, John Barnes & Co professing their love of Aberdeen Football Club, how their toughest ever opponent was Willie Miller, or how Peter Weir "had a better left foot than Maradona".
Brand new video, Ally McCoist has a couple of confessions for us @AberdeenFC fans. #1989skolcupfinal pic.twitter.com/LAOqr5eP4V

— ally begg ⭐️⭐️ (@ally_begg) September 10, 2016
This week's effort is Paul Lambert glorifying Barcelona resident Eoin Jess.
"Best I ever played against." Good work Ally.
Brand new video, Paul Lambert rates Eoin Jess very highly @AberdeenFC remember his screamer?? #jess pic.twitter.com/aXwhBmzkjT

— ally begg ⭐️⭐️ (@ally_begg) September 14, 2016
Anyway, when Edu's radio show was in Xavi's palatial mansion, which he took over from Madrid legend Raúl González, not far from the Aspire Sports Academy which is truly an awesome facility, the Catalan was asked to talk about Messi and Ronaldo.
Xavi's a bright spark. When he speaks it's sincere, and he'll not shy away from subjects because he isn't some PR-trained robot, he's got a point of view and from the days when he was a kid travelling to training on the Barcelona metro he's been unafraid to make himself understood.
But he doesn't court controversy and, in fact, has so many things of interest and worth to say about football and his reading of the sport he loves that he'd be quite happy never to see a headline about himself again.
By the way, it was in this same interview with Edu sitting beside him on his couch while some El Larguero (the Crossbar) colleagues pinged more questions at him from Madrid, that Xavi revealed Gerard Piqué's masterplan for a FC Barcelona of the future.
Basically, it was Piqué as President, Puyol as director of football, Xavi as first team coach and Sergio Busquets as his assistant.
Oh please lord, for the good of all of us, not just for those who support the club, let it happen!
Anyway, on the subject of Ronaldo, Xavi said: "Cristiano is an extraordinary footballer. A player to mark an era.
"The problem he faces is that there's another guy (Messi) who's around, too, and he's genuinely the best footballer in history."
The Catalan went on to point out that Ronaldo was intelligent, too.
All in all, apart from the hierarchy he imposed with his point of view, it was a lovey-dovey description of CR7 (who, remember, I think extremely well of and have often taken to print to defend!).
Yet when Madrid finished their thumping of Osasuna last weekend old Crissy baby went all hissy, baby.
"Xavi's won the lot, including the World Cup, but he's in Qatar, I don't even know whether he's still playing any more, and he never won the Ballon D'Or and I've got THREE!
"When he talks about me he's just looking for publicity.
"Messi? We'll I'm the most searched man in the world on the Internet …"
I'll back him up when he's criticised stupidly or unfairly, but time to rap some knuckles here.
Edu actually asked him about Ronaldo to clear up an earlier remark in a previous interview, last spring, when Xavi attempted to explain that Ronaldo was a phenomenal athlete but that he thought Messi was that, plus he had extraordinary football intelligence.
"I never said that Ronaldo was stupid!" Xavi pointed out this time, which, to be fair, he certainly didn't.
Honestly, it's enough to stop some footballer speaking to us when people take an honest conversation and shred it.
But what must we read into Ronaldo's heated and misjudged response?
Well, I told you about interviewing him as soon as he came off the stage in Monte Carlo the other week when the Portuguese had been voted by elite European journalists as Best Player in Europe.
He was fun, chatty, but he also repeated like a mantra the debt he owes to his team mates, Madrid and Portugal, for this "dream" year he's been enjoying.
I'm sure there's a kernel of truth in that, too. But the words came out as if they were part of a campaign to make him voter friendly in what is now the silly season while voting is about to open on the 2016 Ballon D'Or.
Basically what happens is that elite France Football correspondents around Europe (Scotland's representative is the immensely talented and shrewd John Greechan, thankfully. Hell of a piano player by the way) add their votes to those of the FIFA captains and coaches from all federations around the world and we get our top three plus a winner.
Ronaldo's scored the winning penalty in the Champions League final, helped drag Portugal through to winning the Euro final and then he lashed home that fab free-kick on Wednesday to haul Madrid back into a game they were about to lose … but won in added time.
What he needs, if he's to use those to pip Messi, who didn't play too badly in winning the title, the World Club Cup, the Copa del Rey and in showing clean heels to Celtic, is good PR.
So you'll hear more of "I'm so humble" "I love my team-mates" "this one's for the fans" between now and when voting closes in December from Mr Cristiano.
And any one influential voice who dares criticism him or elevate Messi in public … well, watch out.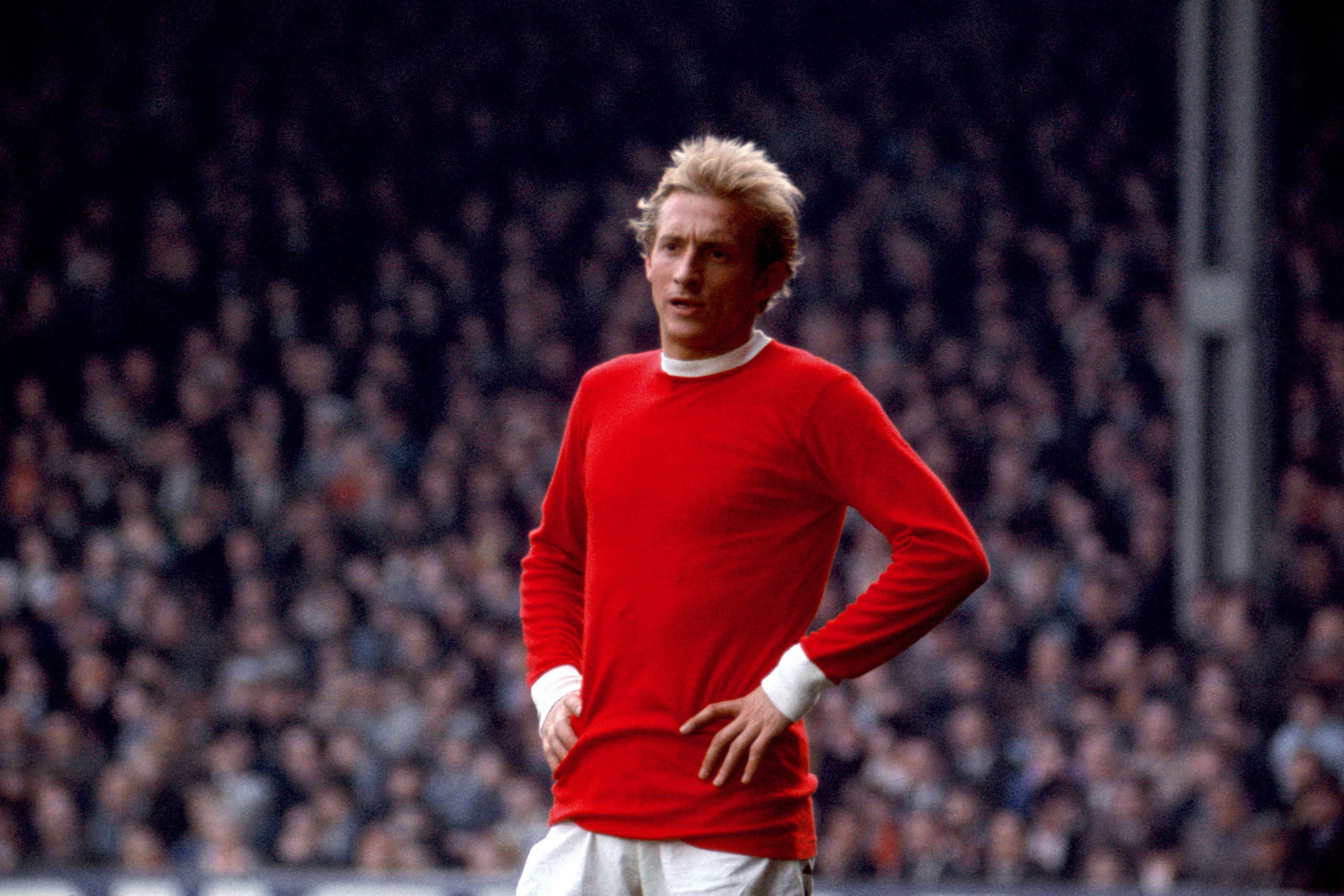 Lawman legend running on
While we are on the subject of Messi, Ronaldo and the Ballon D'Or, I must say I don't think we in Aberdeen make nearly enough of the fact the only Scot ever to lift this award that Ronaldo is so, so desperately keen to win again and again, came from Printfield Terrace in the Granite City.
Denis Law was that man, a true great in terms of achievements, attitude, personality, play and the degree to which he inspired people – then and now.
His 1964 award wasn't off the back of a World Cup win (obviously) or a Euro win – not even a European Cup victory as is the staple condition now for the Messi-Ronaldo
monopoly.
At a time when foreign correspondents weren't posted at every game, with no widespread television, no internet, no social media, no viral video clips, the Law Man won it because of his sheer excellence.
His daring, his technique, his wonderful flourishes and that sleeve pulled down over his wrist because he always had a runny nose.
Not long ago I was down in Manchester interviewing Phil Neville for my Big Interview podcast series and found myself in the happy position of meeting Denis' terrific daughter Di again.
I'd last seen her in Valencia where she was out helping Gary Neville cope with the media demands of being the first of the Class of 92 to manage abroad.
Locked out of a vital television area by an over-zealous security man, Di came dashing to the rescue.
Fit an affa cool quine.
This time I met her with Darren Fletcher who, like me, was in awe of everything her father stands for.
She showed us a smashing picture of her little son who, and this is the grandson of Scotland's only Ballon D'Or winner let me remind you, was kitted out in a shining new Dandies strip. Joy.
And the football jersey that the wee man wouldn't mind if I could get signed for him? Messi's. Nuff said.