Despite claims from opponents, no one is profiting from an 'abortion industry' in the UK, writes Gemma Clark.
The overturning of Roe v Wade in America (which ruled that the Constitution of the United States conferred the right to have an abortion) has had a ripple effect across the world.
Anti-abortionists have become emboldened, and abortion rights activists are working harder than ever to safeguard reproductive rights.
In the UK, some of the invigoration of the anti-abortion movement has manifested itself in the growing presence of protesters outside hospitals and clinics. Some demonstrators are using increasingly intimidating tactics, more commonly seen in America, such as filming patients and using voice amplification systems – as was the case outside Glasgow's Sandyford clinic.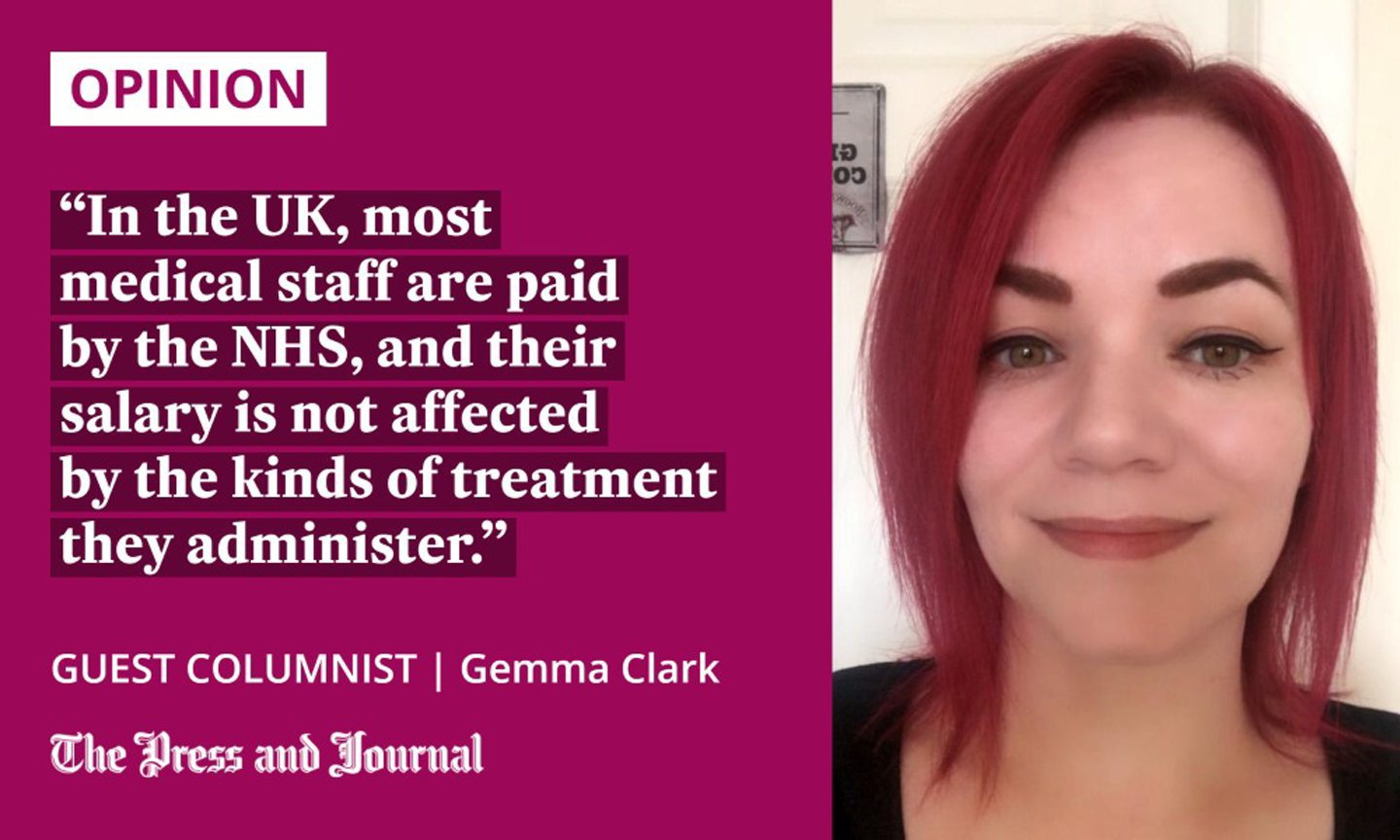 While battles for buffer zones and decriminalisation of abortion are fought in Scotland and across the wider UK, there is a related issue that is not being spoken about enough: the anti-abortion industry.
One of the most prominent organisers of clinic protests in the UK is 40 Days for Life, an international organisation, founded in Texas. This group makes frequent conspiratorial references to a so-called "abortion industry", suggesting that abortion is all about profit, rather than essential healthcare.
The 'anti-abortion industry' is more profitable than the 'abortion industry'
In the UK, most medical staff are paid by the NHS, and their salary is not affected by the kinds of treatment they administer. Shawn Carney, the CEO of 40 Days for Life, on the other hand, reportedly earns just shy of a quarter of a million US dollars per year.
Carney has also written several books for anti-abortion activists to purchase, and his organisation's website describes him as a "best-selling author" and "one of the most sought-after pro-life speakers". Clearly, he is profiting from the anti-abortion industry.
And there is money to be made for UK-based anti-abortion organisations, too. Earlier this year, Vice News uncovered that the so-called Society for the Protection of Unborn Children (SPUC) received a substantial American donation. SPUC has several paid staff members, and claims to visit one in 10 UK schools to spread its message to children.
Lawyers, too, benefit from the anti-abortion industry. Frequently, 40 Days for Life hires representation to fight legal battles around the world on behalf of supporters. The organisation is currently suing authorities in Westchester, New York, and recently told the BBC that it is prepared to sue the Scottish Government if it passes Gillian Mackay's buffer zone bill.
Powerful groups and individuals stand to lose a lot of money if clinic buffer zone battles continue to be won around the world
There is no "abortion industry", especially within the UK's National Health Service. There are, however, powerful groups and individuals who stand to lose a lot of money if clinic buffer zone battles continue to be won around the world.
We must remember that this is a primary motivation of their wish to harass people – mostly women – who are simply accessing legal healthcare.
---
Gemma Clark is a teacher, abortion rights campaigner and local radio presenter