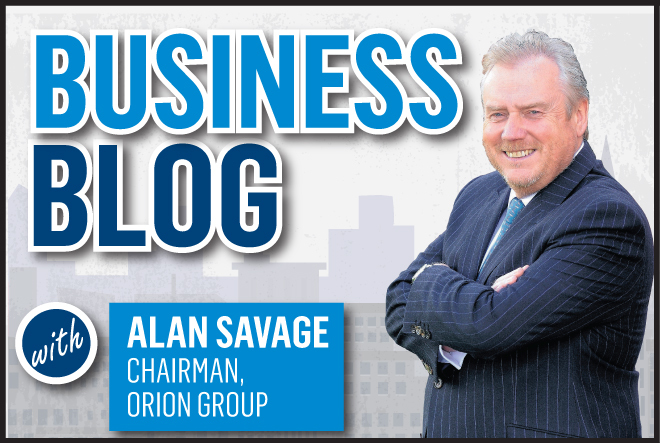 "It has been a long time since business leaders had so many twists and turns to negotiate when making crucial decisions, but despite political upheaval they remain ours to make."
Our governments are back after recess … no backtracking now! The new cabinet club led by Prime Minister Theresa May started off by having its day out at Chequers to set out the next steps for Brexit. A few days later, opposition MPs demanded to be told by Mrs May if we'll be leaving the single market. She repeatedly kept her cards close saying there would be no "running commentary" on Brexit.
Meanwhile, at Holyrood, First Minister Nicola Sturgeon accused the Conservative government of "a cloud of secrecy" post-EU referendum.
Like Nicola I have been left equally confused during the summer. We've learned very little about Brexit. All we've learned is that Mrs May apparently likens herself to Queen Elizabeth I, has a fetish for shoes and doesn't like her own nose.
What we do know is that "Brexit means Brexit" and we'll not be having a second EU referendum.
As business leaders, we want to work with government, but since the momentous Brexit decision 90 days ago we've taken back control amid uncertainty of the country's leadership and lack of top level decision making. All we can do is what we do best, work hard for our customers and staff.
We've wrestled with the political outcome for UK PLC, while Mrs May plodded the mountain tracks of Switzerland and new Foreign Secretary Boris Johnson bounced around the Greek islands.
New business leadership is typically judged on its first 100 days. Should the May government be judged by the same marker?
Immediately after we voted to leave the European Union, newspapers predicted what would happen during this key timeframe.
Meanwhile, some of our European friends began muttering over which language they would use in Brussels now that English doesn't make much sense to them. Monsieur Hollande has always stated that a French President must speak French, and good luck to whoever has to tell Frau Merkel to speak French. Sense will prevail and the working language will remain as English.
Whichever language you speak, business must go on! At Orion Group, like many others, we haven't sat on our hands post-Brexit waiting for political goalposts to be moved yet again.
As it happens, despite our leaders being stuck in neutral for weeks on end, I've seen many businesses in the Highlands and further afield shift through the gears.
It has been a long time since business leaders had so many twists and turns to negotiate when making crucial decisions, but despite the political turmoil they remain ours to make. There are positive movements within Scotland and our many connections to markets in China, Japan, the Middle-East and of course North America.
Just as many of our nation's politicians proved to be slippery fish, figures released by the Scottish Salmon Producers' Organisation last month showed exports of salmon to Japan more than doubled in the first six months of 2016. Compared to the same period in 2015, salmon exports grew by 127%, reaching £2million. Whisky exports have declined this year, but August data from trade body Scotch Whisky Association showed visitor numbers to distilleries are up 20% since 2010, ranking them as popular as other UK tourist attractions like Edinburgh Castle and St. Paul's Cathedral. These visits took in £50million last year.
Behind the products are the skills of people, who continue their loyal drive for success despite uncertain futures in many cases. At Orion, we've seen the same determination from staff as always. We've battled some of the toughest times in our industry and have kept our heads up.
There are real positives. Scottish Enterprise figures show that manufacturing staff are behind 52% of Scotland's exports and their crafts account for 54% of business expenditure on research and development. While Scotland has gained footholds in the world's digital technologies, financial services and medical research markets, we must not forget our manufacturing heritage and what continued investment in practical skills can do for our economic futures.
This is where we come back to our political friends. As business leaders, our business development plans and apprenticeship strategies depend on collaboration with government. There are good things happening – Scotland's manufacturing action plan was released by multiple public sector agencies earlier this year. It is this type of work I would urge politicians to refocus on in the months ahead amid the sense of Brexit blindness.
The First Minister called for an "exceptional response to an exceptional economic challenge" on return to Holyrood. As an immediate starting point, I suggest we carry on the good work that has seen economic figures beat many pre-vote predictions so far. We must sell, build, source, invent, negotiate and repeat. There's no Brexit backtracking, so let's forge our new paths ahead.
Earlier this month we heard the First Minister start the new term by announcing a £500million Scottish Growth Scheme for private businesses. Well done, Nicola.