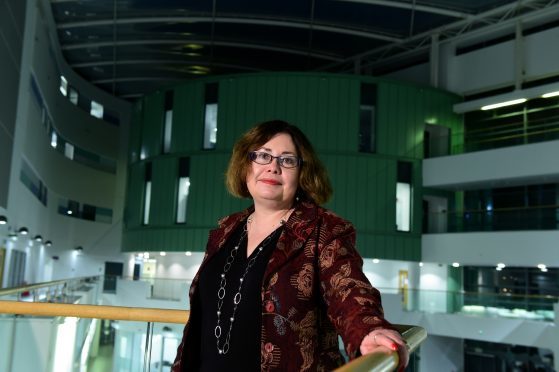 Social media offers us the possibility of direct communication with politicians.
That can be good – grassroots opinion can make itself heard, politicians can be called to account, opinions can be exchanged.
However, it can be bad.
Politician flooded with 400 "dodgy" emails an hour after online bullies signed her up to x-rated websites
Social media such as Twitter and Facebook also enables aggressive messages, abuse and threats of violence to be sent directly to an MP, MSP or local councillor.
When researching the use of social media during political campaigns I have often been shocked at the abuse that politicians receive online. Insults and derogatory comments can be sent directly to a politician through the use of their Twitter handle or as a comment on a Facebook post.
What particularly amazes me is that much of this abuse is sent from personal social media accounts, making the abuser very easy to identify. Threats are sent by people using accounts that give their name, address and details of their family, friends and employer.
Why do some people feel that social media gives them a licence to abuse a politician in a way they would not do if they met them on the street?
Social media gives us a false sense of anonymity – and it is false, as the rising number of arrests for such behaviour attests.
Research suggests that women politicians are particularly the focus of such abuse.
And that the abuse aimed at women politicians often includes threats of violence, and in particular sexual violence. One academic, Dr Emma Jane of New South Wales University in Australia, calls it 'e-bile', which she argues is increasingly achieving its aim of silencing women in public discourse.
Women are put off political careers – or indeed any form of public life – for fear of the online and real-life abuse and the threat of physical danger they might encounter.
In January a BBC radio 5 live survey found that an overwhelming majority of women MPs have received online and verbal abuse from the public – some reported death and rape threats.
A report from the European Parliament in October based on a survey of over 900 female parliamentarians agreed that social media can be a ugly place for women in politics.
The Labour MP Jess Phillips has spoken of the night she received more than 600 threats of rape on Twitter.
She has had to install heightened security measures in her home, where she lives with her young children.
In a study undertaken by researchers at RGU during the general election campaign in 2015 we found that women politicians such as Ruth Davidson and Nicola Sturgeon were far more likely to be the targets of crude, sexually violent aggression online than male politicians.
Some women politicians attempt to 'rise above' the abuse, but more and more are speaking out.
In 2014 a Twitter troll who sent the MP Stella Creasy messages calling her a witch and threatening her with rape was jailed. Creasy has called on web companies to use their resources to tackle the issue, which she feels is still not taken seriously by technology companies or the police.
In March this year the police announced an investigation into the online abuse, including death threats, threats of violence and sexualised insults, sent to Nicola Sturgeon.
Such police action is good – but it is much more important that as a society we take a stand against abuse of all politicians, whatever their gender. Political debate is necessary, but these trolls are not looking for debate. They are looking to spill their e-bile out on to men and women in the public eye.
In Scotland we celebrate the diversity of our political leaders. However, if we do not act soon to deal with the problem of abuse of women in public life, we may find that women start to think twice about whether they want to stand for election.