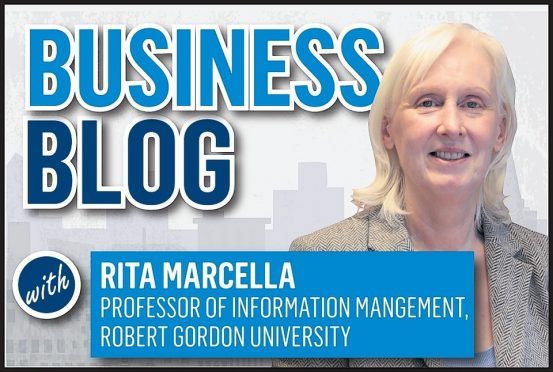 Self-help books have figured high in the non-fiction charts for many years, yet I'd never read one.
The time seemed ripe to dip my toe in these waters. The size and diversity of the market was immediately apparent, with estimates valuing it at around £9billion annually and ever growing in the United States alone.
Much of our current cultural discourse is about changing our lives in various ways; changing our diets, changing our style, making over our houses, changing jobs – embracing a new lifestyle.
But I've decided to focus on those books which offer to help the reader become a better interior person in one way or another.
In order to appraise their value, I have spent the past month reading a small sample of influential titles, in particular those which have significance in a business context.
Self improvement products come in all shapes and forms, from leadership seminars, through apps that will build your confidence and self-esteem to the long history of books that will help you to be more successful and happy.
These tap into fundamental human desires: for self efficacy; to feel in control of our destiny; to seize the power to change and become in the words of a well worn cliche "a better version of ourselves".
We might not be able to change the world or even to change our workplace, our family and our friends – but we can at least do something about changing ourselves.
In a world where our physical appearance can be fundamentally changed, we can surely alter our inner selves too.
These self-improvement products also play to the human desire to emulate or role model the behaviour of others whom we regard as aspirational, ideal objects.
It's a fairly common question to ask interviewees to talk about their role model or inspirational figure and the responses can be very telling.
Perhaps the most enduringly significant business self-help book over the decades has been Dale Carnegie's How to Win Friends and Influence People, which although published in 1936 still appears on bestseller lists today.
It's a great book and freely available on the internet – very directly and straightforwardly setting out the rules for getting out of your current mental rut, making new friends and opening up to new ideas.
Arguably, many more recent works take the basics of Carnegie's philosophy and extend or elaborate on these.
The message is clear and simple. Carnegie's central thesis acknowledges the importance of working with other people – of engaging with, negotiating with, influencing and inspiring them.
In short, to be successful you must learn how to work well with other people and practice good human relations habits. If you are interested in self improvement, then read this book.
"As with all such books you will find maxims with which you agree and others that you find challenging but, ultimately, if you come away from the experience with a new nugget of self learning then it will have been a valuable exercise.
Carnegie's principles include being open to the ideas of others, avoiding criticism of and confrontation with others, being interested in and respectful of others and conscious of what motivates and engages them in order to secure their loyalty and support.
Much of what he describes we can recognise in theories around the importance of emotional intelligence in good management and Carnegie suggests ways in which the reader can practice these skills in a highly pragmatic way.
Some commentators have dismissed Carnegie as exploitative, however, he emphasises the importance of honesty, sincerity and authenticity in adopting these practices and constantly reminds the reader what they will gain from adopting his principles.
In another best-selling self-help book, The Seven Habits of Highly Successful People, Steven Covey asks the reader to re-examine their existing habits and long-held beliefs in order to reinvent themselves as more effective (successful) individuals.
His main thesis is that we need to develop our inner character rather than focus on our outer personality, one of his criticisms of Carnegie.
The reader should develop their capacity to look at a problem or challenge from differing perspectives in order to be able to achieve enough distance to understand how best to handle the situation.
The book is full of illustrative examples, a feature common to self-help books which tend to work on the basis of helping the reader to gain insight through telling a story.
Covey tries to help his reader break with old habits or paradigms and evolve new and more positive ones.
He reminds us constantly that our path is not predetermined by external forces, DNA, upbringing or circumstances.
We each have the freedom to choose our own way for "our behaviour is a function of our own decisions not our conditions".
One of Covey's big take-aways is not to waste energy on things you can't influence but expend your energies on those that you can; admit your mistakes, learn and move on.
On a final note for this column, I decided to have a look at mindfulness and found a lovely book entitled The Miracle of Mindfulness by Thich Nhâ t Hanh (2008 edition).
It describes the essential disciplines to help the reader build their own mindfulness and capacity to focus, concentrate on every aspect of their life and be completely aware in everything they do.
Essentially, it is about living each moment thoughtfully, completely and fully.
In doing so, the author argues, we fully awaken our minds, "take hold of our consciousness" and are mindful.
While this book is not at all aimed at the business leader, it emphasises the importance of performing every small component of our roles with concentration and improving our mind's capacity to concentrate through meditative techniques.
There is a superabundance of titles around to help you to do better and in many cases they expend considerable amounts of text that might be winnowed down to a few key points.
I came away having learned some new skills that I could actively and practically put to use. I also identified habits that I now recognise to be redundant or unhelpful, and acquired new ways of understanding and living my life.
Increasingly, business theory is recognising the importance of mindfulness in management and there is much evidence to demonstrate its benefits. I intend to return to this topic more fully in a future column.