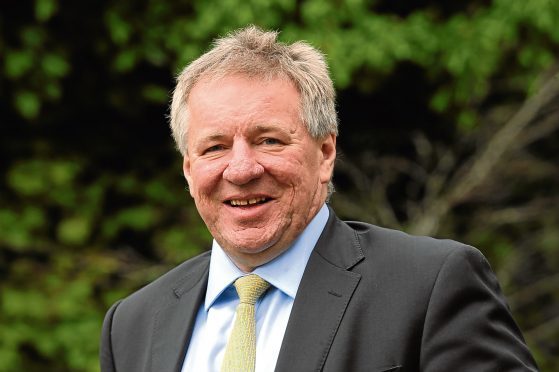 This year was a bit of a rollercoaster ride.
In Britain the uncertainties created by Brexit led some businesses to delay investment decisions.
As chancellor Philip Hammond said at the World Economic Forum in Davos last January, some firms were "quite understandably… waiting for the fog of Brexit to clear".
Unfortunately it hasn't cleared and markets hate uncertainty. The British Chambers of Commerce, representing more than 75,000 UK businesses, sees "subdued business investment, across the board".
And according to the Society of Motor Manufacturers and Traders, production investment in the car industry, which averaged £2.5bn in the pre-Brexit years, fell to £1.6bn in 2016 and to £322 million in the first half of this year.
Yet the Office of National Statistics (ONS) found business investment by British companies and local subsidiaries of multinationals broadly unchanged from a year earlier, at £43.8bn, in the second quarter of 2017.
Over the year, weak sterling benefited exporters. Research from American Express showed 90 per cent of UK SMEs trading overseas reported a benefit from the fall in sterling, with an average 16 per cent increase in margins.
But firms relying on imported raw materials suffered from price rises due to the lower pound, increasing the cost of manufacturing. That cost was passed on to consumers. The Chancellor presented his autumn Budget under heavy constraints due to the Office for Budget Responsibility's (OBR's) reduced forecast of GDP growth based on its revision of over-optimistic productivity growth predictions. I was pleased, though, by the £406 million to promote Maths and the Government's intention to publish a long-term strategy to support asset managers.
I particularly welcome the Government's focus on productivity and industrial policy. The White Paper on Industrial Strategy pledges an additional £725m investment. The Industrial Strategy will increase total R&D investment to 2.4 per cent of GDP by 2027 and establish a new £2.5bn Investment Fund for business. It sets four Grand Challenges: developing an AI and data economy, promoting mobility of people, goods and services, clean growth and meeting the needs of an ageing society.
I've always been a glass half-full man and it's not all gloom and doom.
Last August the UK posted its lowest budget deficit since before the financial crisis and an unexpected upturn in global trade and in synchronized global growth since mid-2016 offers a distinct possibility this momentum could continue well into 2018, helping Britain. The IMF estimates the world economy will expand 3.6 per cent this year, up from 3.2 per cent last year, rising to 3.7 per cent in 2018.
British business will need resilience and I see plenty of that here in the north-east.
While there are still up to 20 billion barrels of oil equivalent to be recovered from the UKCS, diversification of the north-east economy is developing fast. Aberdeenshire is number one in Scotland and among the top 10 UK city regions for business start-ups, is one of the five most economically productive regions in the UK and its working age population is forecast to increase by over 15% by 2039, while Aberdeen ranks fifth for economic potential among small European cities.
I'm delighted to serve on the board of ONE (Opportunity North East) , the initiative ably chaired by Sir Ian Wood, which allocates £250m City Deal funding from the Scottish and UK governments and is fired by an inspirational self-belief in successful diversification of the North East.
It coordinated the delivery of the £180m Oil & Gas Technology Centre whose Innovation Hub was opened by the First Minister in October and which will make Aberdeen the best place in the world to develop skills training for the global energy sector.
The region has much to positive about: the largest concentration of health and life scientists in Europe; Aberdeen University ranking among the top one per cent of the world's universities; and the new £350m harbour expansion for Aberdeen. Add to that initiatives such as the third Don crossing, the Airport Link Road and Aberdeen Western Peripheral Route (AWPR) and you have an integrated infrastructure development of impressive proportions.
The North East supplies a template for the UK: diversification and innovation reinventing the economy to secure prosperity in a challenging environment.
Finally I would like to wish all P&J readers a happy festive period and all the best for 2018.
Martin Gilbert, co-chief executive of Standard Life Aberdeen