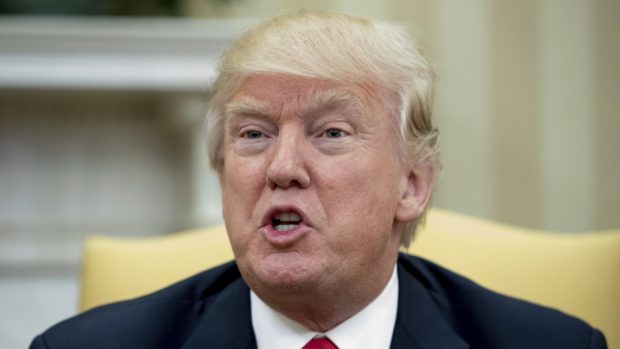 It all started while watching a film, starring Robert Redford: A Walk in the Woods – the Appalachian Trail. It had an effect – trails, conversation, relationships, ageing and life. "I am going to do the trail next year," I said to my oldest son.
He responded: "No, you aren't, it will kill you."
"Fine, I replied, I'll definitely do it".
On reflection, Trump's America was unappealing. However, the Appalachian Trail continuing into Canada as the TransCanada Trail appealed. With friends in Antigonish, Nova Scotia for a base, focusing on the sections across Prince Edward Island (PEI) and Cape Breton seemed achievable and pleasant. The PEI Tourist Association run an excellent request system online called "Ask an Islander", whether needing information on access from the trail for B&B or for subjective advice on the most interesting sections.
Visit Scotland should replicate this in the north.
I began the hike in June from Summerside to St Peter's to Georgetown, across some two thirds of PEI, on old railway lines and some dirt roads, through woodlands and an agricultural landscape growing potatoes and grain.
The Gaelic name for PEI – 70% of the colonists were Highlanders and today 40% of the inhabitants are of Scottish descent – is An t-Eilean Dearg, the red island, the colour of the rich soil. However, it should not be marketed as a trail as there are key locations with no accommodation and/or no food.
It should be cycled as it can be boring until the river and coastal sections are reached. As ever, this is compensated for by the friendly nature of almost all the Canadians I met.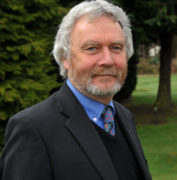 Accompanying the route were many interpretive panels describing the history, birds, animals and flowers along the route. One panel commemorated the arrival of 210 Catholic Scots, led by Capt John MacDonald, from Glenaladale and Glenfinnan in 1772, escaping from the genocide and retribution that followed Culloden.
With their Catholic religion, Gaelic language, Highland dress and music legally and forcibly suppressed, finally increasing rents and brutal evictions forced their emigration. Their descendants have made very significant contributions to the development of PEI.
The first Bishop, Angus MacEachern, stayed in the "old land" for this seminary training and ordination prior to meeting his family. This priest travelled back and forth ministering Gaelic parishioners across three provinces by sail, horseback, and in winter, crossing the ice-covered Northumberland Strait.
Viewed across the border from Canada, President Trump is very scary and not a figure for comedy. Every Canadian I talked politics with firmly believed he wanted a war, his war, with anyone. His "legal excuse" for imposing tariffs on imports of steel and aluminium from Canada and Britain is that we are a security threat to the USA. It is hard to fit that rhetoric with the recent decision by the USAF to invest £63m in our Lossiemouth RAF base.
When the premier of Canada, Justin Trudeau, threatened to retaliate with trade tariffs, the response was that "there was a special place in hell for Trudeau". This united Canadians of all political persuasions who felt deeply insulted.
Even worse was the fate of Mexican illegal immigrant children detained at the US/Mexican border. Under Trump's "zero tolerance policy" more than 2,000 children were taken away from their parents, including dozens of toddlers, who were housed in cages in detention centres, some as far away as New York. Parents were informed it was their responsibility to reclaim them.
There is a constant populist and viscous attack on the independence and reliability of the media, especially CNN. Watching this in Canada reminded me of the newsreels of the European fascist dictators of the 1930s. All that is needed are the military parades.
I left PEI by dirt road, taxi, and ferry. After regrouping at Antigonish, enjoying excellent Acadian cooking, I was joined by my son, for the Cape Breton Coastal Trail from Canso Causeway to Inverness, 100km in four days. The coastal scenery was beautiful, lobsters were plentiful, and the traditional music at the Red Shoe in Mabou was superb.
Cape Breton locals of Highland descent have a detailed knowledge of their ancestors back to the pioneers, from Kilmory on Rum, Eigg, Arisaig, Glen Roy, Skye, Morar and Moidart. My welcoming B&B hosts at Port Hood, Francis and Catherine Gillies, educated me on their genealogies and those of the region.
Over a beer, Francis, a retired local economic development officer, explained the impending trade war to me. Canada has a quota system for dairy farmers, who produce precisely the amount of milk Canada needs, so there is a duty on milk imports into Canada from the USA. This policy is supported across the political spectrum as 12,000 dairy farms are an important part of the economy, creating a vibrant agricultural landscape across parts of Atlantic Canada and Quebec.
Trump wants these tariffs removed so that American milk can be exported into Canada, and had a tantrum about it at the June G7 Summit. As more milk is poured down the drains of the state of Wisconsin than the whole of Canada produces, US dumping would cause the collapse of the Canadian dairy industry.
We have vocal Tory Brexiteers and a PM keen to have open trade with America with no understanding or thought for the obvious consequences for agriculture in the H&I. Brexit is a rapidly approaching disaster for our infrastructure and communities.
---
Michael Foxley is a former leader of Highland Council and a retired GP.